31 October, 2012
Scary Spice & Candy Sweet
Everyone loves to dress up for Halloween but serving spooky good foods is where the magic is. Great news for home cooks whipping up something fierce is that you don't need a magic wand (unless you're dressing up as a fairy).
Let our AGFG Recipes section be your go-to book of spells for brewing up batches haunting haute cuisine in the kitchen, witches outfit optional.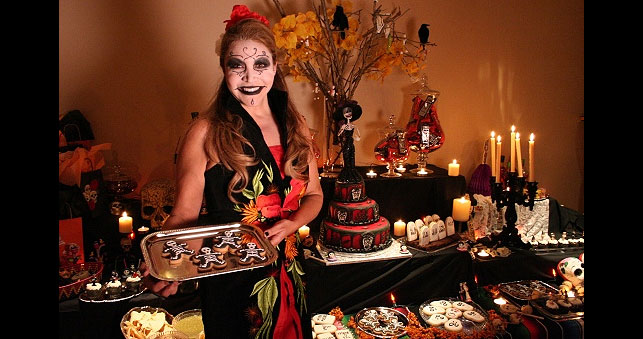 Years ago at a rowdy Halloween party a twenty-something gent, the chef's son and a life of the party type, drunkenly piped up, 'Halloween is just an excuse for women to show some skin.' 'And for men to wear high heels,' I recanted with a wink.
There's no denying that dressing up for Halloween is sexy and fun, but the scariest bit isn't costumes gone off kilter. The fatal distraction is when an amicable host makes one killer oversight, forgetting the importance of food with fear factor.
Get thematic with your Halloween costume, décor and canapés. Whilst wearing the best costume, be sure to tempt your guests with top notch Halloween themed tapas.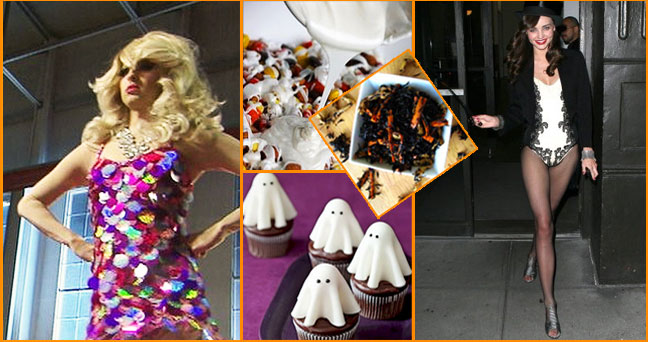 Food That'll Make You Say 'Boo!'
Set the mood with devilish decor and begin the party by spiking this blood red punch, alleviate hunger horrors with this savoury hijiki salad, and do the monster munch with this absolutely addictive recipe featuring Reeces Pieces.
Dressing up like Scary Spice toting fearfully spicy canapés? Donning pretty in pink princess attire serving candy sweet ghost cupcakes?
Search our AGFG Recipes, bare your fangs and tempt your guests with sweet and savour Halloween treats that will ensure party guests RSVP to your ghoulish gala year after year.