Mad Men-Themed Fundraising Luncheon
Saturday 17 September 2011, Melbourne
Time:12pm for 12.30pm start
Date:Saturday 17 September 2011
Venue:River's Edge Events: 18-38 Siddeley Street Melbourne
Tickets: $95 includes 2 courses & wine OR Tables of 10 available @ $85 pp
Booking Details: Hannah Cusak T: 9384 1190 M: 0432 445 184 hannah@perfectevents.com.au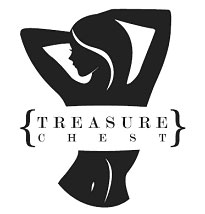 After last year's incredible success and overwhelming support, Treasure Chest will again host a guilt-free ladies fundraising luncheon on Saturday 17 September, to help breast cancer patients receive reconstructive surgery immediately following a mastectomy.
With a Mad Men-inspired theme, click-clack of high heels, and the scent of French perfume an expected 200 compassionate ladies will flock to the generously donated River's Edge Events venue, delighting guests with exquisite, sweeping views of the Yarra River and city surrounds. It's a perfect backdrop for a day of celebrating all things fashion, health and wellbeing, followed by an afternoon filled with fine food, inspirational stories and a glass (or two) of bubbles.
In 2011, the Treasure Chest Charity donated funds to allow the Breast Service to purchase Medium-Tech Micropigmentation Device and train personnel so that pigmented areolae and nipples can be created to complete breast reconstruction. Studies have shown that women with loss of the nipple and areola from cancer excision or trauma continue to experience psychological distress even long after breast reconstruction has taken place.
With the ongoing support of the Treasure Chest Charity, the combined Breast Service of the Royal Women's and Royal Melbourne Hospitals have almost doubled the number of women receiving breast reconstruction for public patients in the past six months. This has been greatly achieved by the recruitment of a new reconstructive surgeon, Mr Dean Trotter, and re-organising the use of operating theatres at the Royal Women's Hospital.
Booking Details: Hannah Cusak T: 9384 1190 M: 0432 445 184 hannah@perfectevents.com.au
Background Information:
Most women with breast cancer undergo partial mastectomy, which may leave one breast
considerably smaller than the other. Approximately 20% of women who are diagnosed with
breast cancer will undergo mastectomy, the removal of one or both breasts, as part of their
treatment. After mastectomy, a woman has a scar where their breast once was. For many
women, these changes to the breast(s) are emotionally very traumatic. Surgery to reconstruct
the breast is a vitally important step for the long-term mental and emotional health of many
breast cancer survivors.
Despite the acknowledged importance of reconstruction after mastectomy, there can be a long
wait on public waiting lists because reconstructive surgery can take 6-8 hours and obtaining
access to operating theatres can be difficult. This is because life-saving or other emergency
surgeries, e.g. for road accident or heart attack victims, need to be prioritised.
www.TreasureChestCharity.com.au
For more information or to obtain photographs from this event, please contact:
Tara Bishop
Treasure Chest Committee Member
M. 0422 003 549
E. tarab@crownmelbourne.com.au
Pratika Lal
Treasure Chest Founder
M. 0418 834 201
E. pratika.lal@tyrells.com.au