Recipes and Restaurant Suggestions to help you celebrate Greek Independence Day
March 25, 2014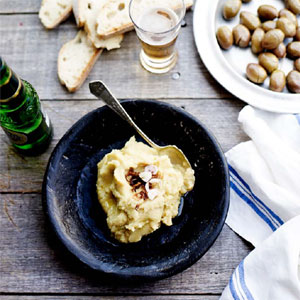 The Greek National Anniversary of Independence Day, also called Evangelismos, commemorates Greece's victory in the War of Independence against Turkey. On this day, Greek's traditionally eat fish. Particularly Fried Garfish (Tiganites Zarganes) with Boiled Green Vegetables (Horta). If you want some extra with this why not try:
All above recipes are thanks to Kathy Tsaples from Sweet Greek, a Melbourne Book that will make an excellent gift for anyone that loves Greek Food.
Earlier this month AGFG was able to speak with Jonathan Barthelmess from The Apollo, the two chef hat awarded Greek restaurant in Sydney's Potts Point. Head over to our interview with him and check out some of his recipes and remember to enter our competition to $100 to The Apollo.
If The Apollo isn't in your local area but you want to celebrate along with the Greeks this Greek Independence Day, head over here and find your local Greek restaurant.