By Leigh O'Connor.
'It doesn't matter if the glass is half empty or half full…there's clearly room for more wine.'
Sometimes I write 'drink wine' on my to-do list just so I feel like I accomplished something – come National Pinot Grigio Day on Monday, May 17 my glass will be filled to the brim with this crisp white drop.
This incredible wine has been around for hundreds of years in the world's most respected wine regions, sharing a genetic heritage with Pinot Noir and Pinot Gris. If you've never tried it, Pinot Grigio is described as having an acidic, lighter-bodied flavour with a recognised spiciness.
Fish dishes work particularly well with this type of wine, but did you know it can be used in a pie or tart crust? Unlike water, gluten is not created when flour and alcohol are mixed together and the hint of Pinot Grigio adds a touch of sweetness to the crust.
You can also make cheeky cocktails with this drop…try the Hugo Spritzer – combine Pinot Grigio with soda water, elderflower syrup, mint leaves, lime wedges and ice.
However you imbibe or digest this wine, sip happens! Here are four of our favourites to try on Monday: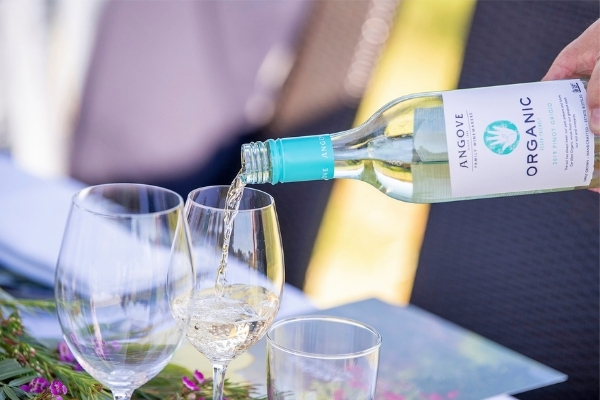 Enjoy this Angove Pinot Grigio on the verandah watching the sun set.
Angove McLaren Vale Vineyards and Cellar Door
on Chalk Hill Road in McLaren Vale handcrafts a wide range of wines using sustainable and organic practices. This fifth-generation family business is a leader in the organic wine industry with its philosophy that naturally healthy soil and vines lead to more flavourful and delicious wines.
Angove Organic Pinot Grigio
has a light straw coloured hue, with delicate floral aromas of green apples, lemon rind and grapefruit and a palate full of pear, peach, grapefruit and Granny Smith apples. With a cellar potential of 2-3 years, enjoy this drop with poultry, pork, light cream sauces and starters; or simply on its own while sitting on the verandah watching the sun go down.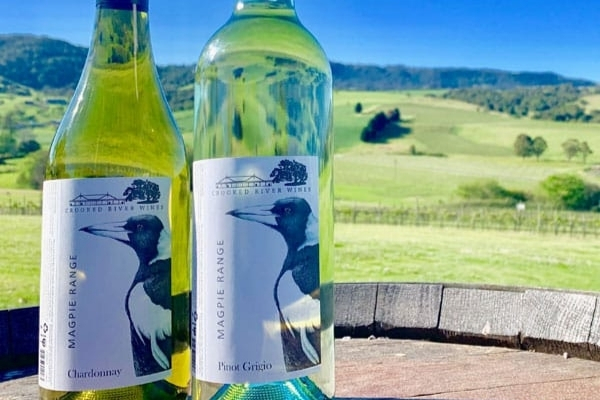 Crooked River Winery Magpie 2018 Pinot Grigio.
A destination unto itself situated in a picturesque valley in Gerringong,
Crooked River Winery
on Willowvale Road sits on volcanic alluvial soil between mountains and the sea. Panoramic views, wedding and function facilities and an onsite restaurant make this vineyard a popular day trip just 90 minutes from Sydney.
Book in for a wine tasting to try drops like
Pinot Grigio Magpie Range 2018
- a beautiful crisp wine with faint honeyed notes and floral notes like honeysuckle - making it a perfect accompaniment to seafood and Asian dishes.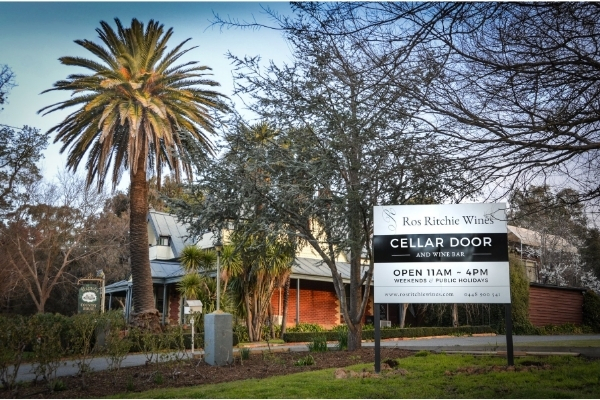 Enjoy estate wines and grazing platters at Ros Ritchie Wines.
Growing up on a cattle and sheep farm in the Mansfield Valley, Ros Ritchie developed an affinity for the northeast Victorian countryside, which she now shares along with her love of wine with visitors to
Ros Ritchie Wines
cellar door on Mt Buller Road. Beautiful and historic Magnolia house has been transformed into a gorgeous space to enjoy estate wines and grazing platters in a garden setting.
Estate grown and hand-picked from the Barwite vineyard, this
2019 Pinot Grigio
has a slightly pink hue from the skins and lively fruit flavours of ripe, yellow Delicious apples and Nashi pear; a touch of spice is carried by the wine's fresh acidity, making it an ideal drop for a leisurely lunch of grilled fish and steamed seasonal vegetables.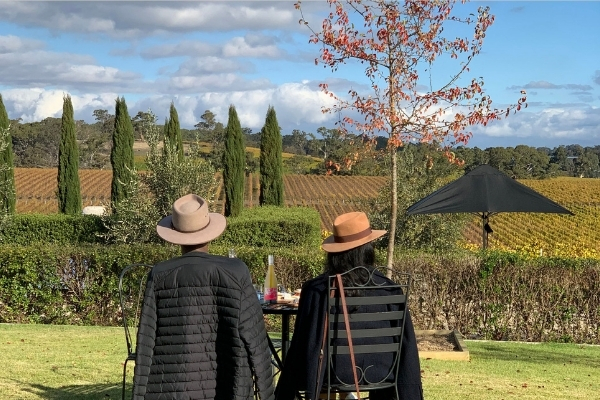 Prego Pinot Grigio... perfect for Autumn sipping at ArtWine Estate.
ArtWine Estate's
award-winning wines are best enjoyed at their cellar door tucked into the Adelaide Hills along Bird In Hand Road in Woodside, where you can admire views across sweeping landscapes all year round from the comfort of an architecturally designed venue with a fully enclosed terrace and apex ceilings, providing a light and airy feel.
Three vineyards across the Clare Valley and Adelaide Hills are grafted to produce a wide range of varietals focusing on modern, emerging wines such as the
Prego Pinot Grigio
– made to the Italian style, crisp and fresh with delicious aromas and an enticing palate of Nashi pear and white peaches. Bursting with flavour, enjoy as an aperitif with cheese, or with mains like salmon and salad.
Whatever you do to celebrate National Pinot Grigio Day, love the wine you're with!