By David Ellis from Vintnews.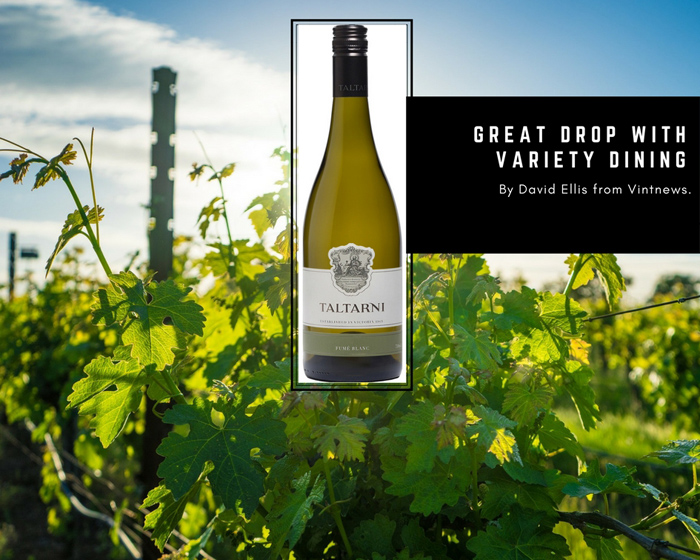 Taltarni have wrapped a Fume Blanc label around a 2015 Sauvignon Blanc, a lovely wine whose 56% fruit from Tasmania's Coal Valley and the remainder out of Victoria's Pyrenees, makes for a really cracker stand-out drop.
With no such thing as a Fume Blanc grape, makers stick the Fume Blanc moniker on Sauvignon Blanc that they've aged in oak, the wine taking up a nice touch of smokiness from that oak.
This Taltarni's got that touch, along with luscious, mouth-filling flavours ranging from ideas of passionfruit to white peaches, citrus and acidity, and all making for a great lip-smacker on its own, or as a rewarding accompaniment to a whole diversity of lighter food options.
At $26 its good-value buying for such food match ideas as easy garlic prawns to chicken saltimbocca, dolmas to simple fish and chips, lemon-herbed pork chops or flavoursome crab cakes.
One to note: Rymill Coonawarra have released just the third vintage of their Dark Horse Cabernet Sauvignon, a moreish wine from 2015 that's showing all indications of being another bolter like its 2013 and 2014 predecessors.
One of those reds to buy now and enjoy now – although its showing plenty of signs of hanging in there to give rewarding drinking over the next five to seven years – this one's all about forward dark cherries and mint on the palate, and dusty, chocolatey tannins.
Overall, it's smooth and with just a delicate showing of oak, it's a drop that at $23 its maker, Sandrine Gimon suggests will go really well with roast pork and plum sauce, or equally ravioli with mushrooms and pecorino.