By Sean Melrose.
One of the things we love about food is its ability to influence people beyond its flavour or aesthetic beauty. On a given plate it's possible to see a culture, to picture faraway places or for some, picture home. A true pleasure that Greece has to give is the salty, yet fresh taste of sardines washed down with cold beer from a street hawker after a long climb up from the beach. Using this compilation of the best Greek food photos we hope to spark a holiday rich with similar memories, or at the very least a trip to your local Greek restaurant to go Greek, if only for a few hours.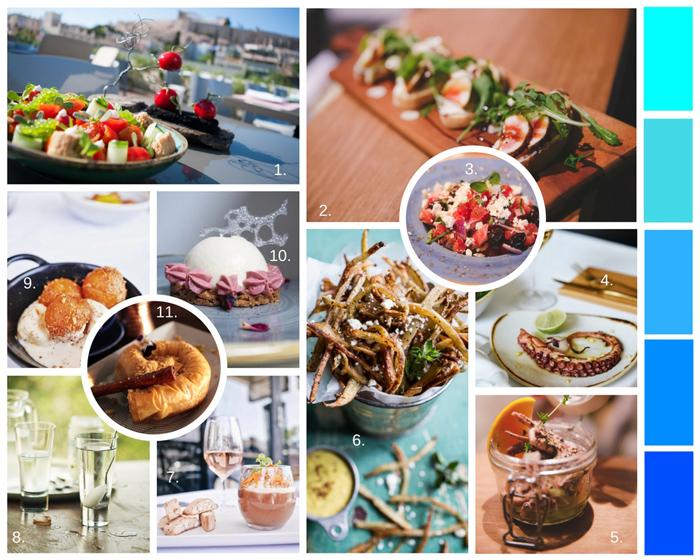 1. The famous Greek Salad and gemista stuffed tomatoes in the background by Marissa Tejada.
2. Melina On The Rooftop's bruschetta with cream cheese and poached fig.
3. Melina On The Rooftop's Cretan Salad.
4. Aristotle's Neutral Bay's BBQ octopus.
5. Melina on the Rooftop's pickled octopus, marinated with herbs and spices, then drizzled in olive oil and red wine vinegar.
6. Tieghan Gerard's skinny Greek feta fries with roasted garlic, saffron aioli.
7. 10 Greek Plates' cold pressed Cretan olive oil chocolate mousse.
8. Vanilla submarine by Peter Georgakopoulos.
9. 10 Greek Plates' Loukomades (Greek doughnuts).
10. Aristotle's Neutral Bay's Greek Mastic Pudding.
11. Bahari The Hellenic Palate's baklava.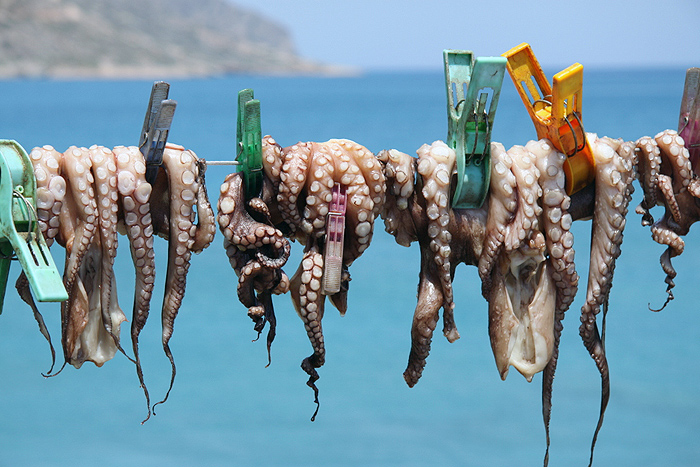 We couldn't help but add this one to the collection as well, just for the foreign nature it inspires. Thanks to Paul Johnson for this photo of octopus drying on a clothesline before it's barbequed.