George Calombaris may only be 1.55 m tall but he is a giant on the Australian foodscape, not only for his exploits as a judge alongside Gary Mehigan and Matt Preston on MasterChef, but as one of the country's top Chefs. His hospitality group, MAdE Establishment comprises of 20 restaurants offering his signature Greek cuisine from high end dining through to casual eats, at venues such as The Press Club, Hellenic Republic and Jimmy Grants.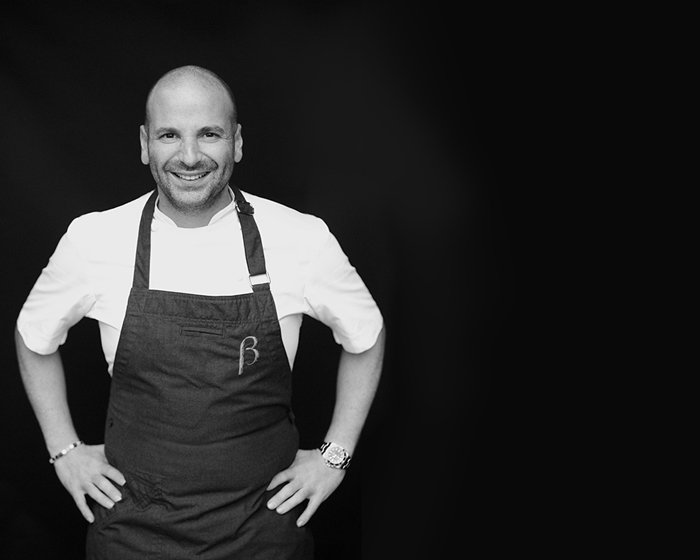 Recently announcing a new book, to hit shelves in October, George frequently visits Greece and last year married his long-term partner Natalie Tricarico there in what can only be described as one big fat Greek wedding, attended by celebrity Chefs from the world over.
A Melbourne Victory and Carlton FC supporter, George also loves a good game of tennis when he's not filming or overseeing his businesses. We asked him to share with us his three must-see places and must-eat dishes when visiting the homeland: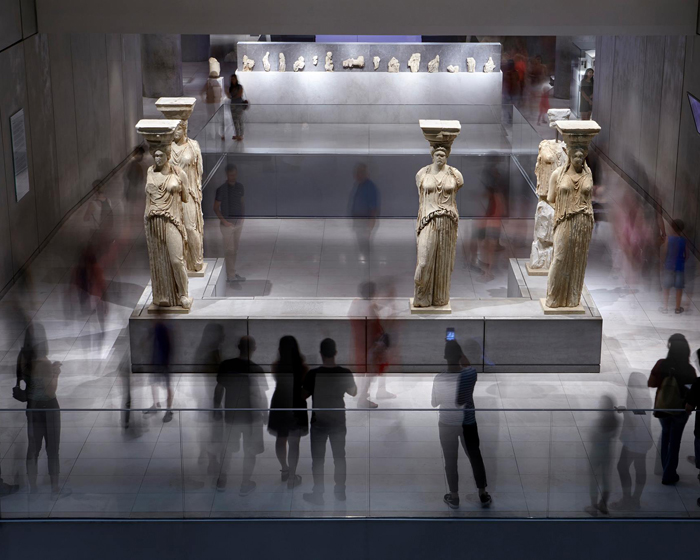 Acropolis Museum, source: Facebook.
"You can't go to Athens and not visit the Acropolis. It truly is a magnificent experience and particularly if you book a guide to take you through and layer in additional details of the incredible history this place holds," George says.
The Acropolis is considered by many to be the most important ancient site in the Western world. Crowned by the Parthenon, it stands sentinel over Athens and is visible from almost everywhere in the city.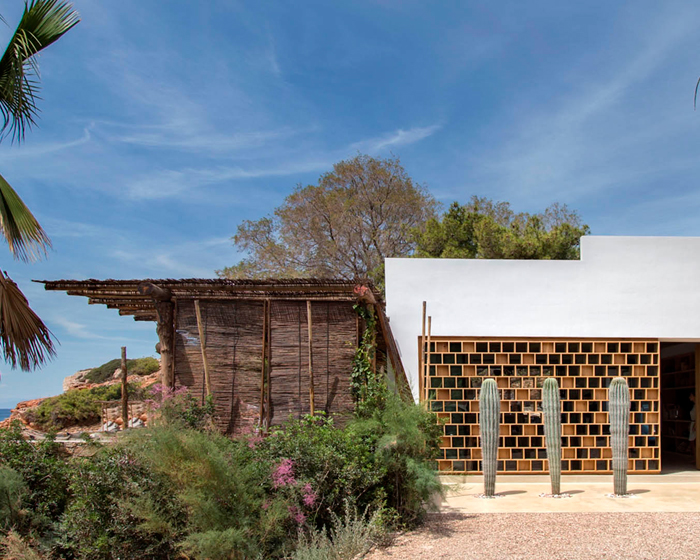 Krabo Beach Restaurant, source: Krabo.
"Now this is what I love about Athens! A hidden gem indeed, down a winding road in Vouliagmeni you will discover a restaurant called Krabo, serving the freshest seafood with uninterrupted views of the water," George reveals. "A stunning cove with umbrellas and lounges, where you can completely forget the world."
Located in a secluded bay, this destination draws both inspiration and energy from the Aegean Sea and offers an oasis of calm just 15 minutes' drive from the centre of Athens. Enjoy a Mediterranean inspired menu with fresh fish caught by local fishermen, the finest quality meat and vegetables sourced from local farms, housemade pasta and handcrafted desserts.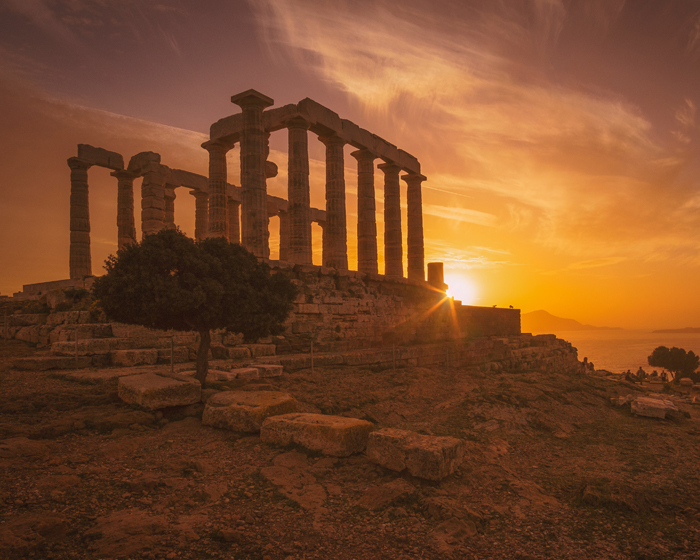 Sunset at the Temple of Poseidon.
Temple of Poseidon in Sounion:
The ancient Greeks knew how to choose a site for a temple. At Sounion, 70 km south of Athens, the Temple of Poseidon stands on a craggy spur about 65 m above the sea. Built in 444 BC – the same year as the Parthenon – from marble from nearby Agrilesa, it comprises of gleaming white columns which would be the first glimpse ancient sailors had of land on the voyage home.
"Another experience rich in history," George tells AGFG. "Visiting these historic locations reminds you of how you are just a moment along an incredibly long timeline."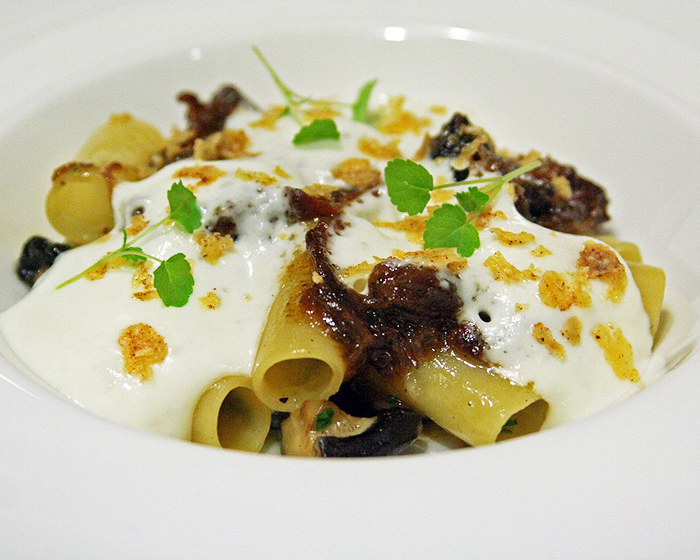 Pastitsio at Aleria, source: Facebook.
One of the most famous dishes at restaurant Aleria in the Athens suburb of Metaxourgio is pastitsio – thick pasta, oxtail, shiitake mushrooms and bechamel sauce. Chef Gikas Xenakis'creative style goes back to his childhood memories when he discovered the mystery and beauty of the Greek countryside, which he now translates onto the plate at this award-winning restaurant.
"I dream of this dish," George confesses.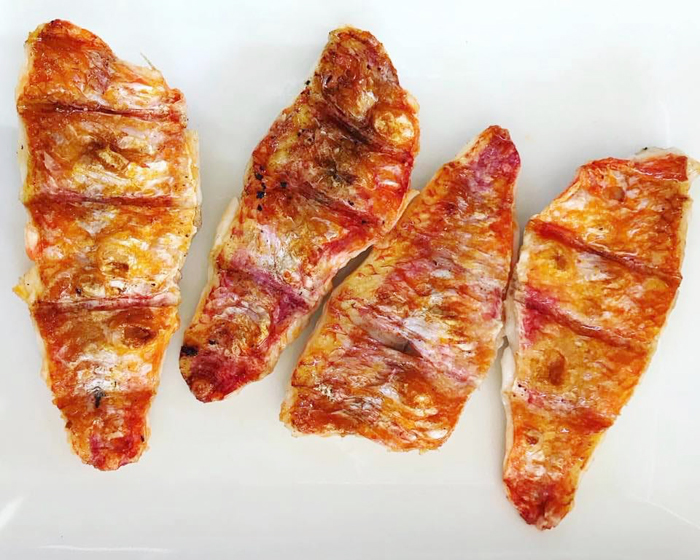 Fried Red Mullet, source: Chef Alastair McLeod at Barbounaki (Instagram).

Fried Red Mullet at Barbounaki:
"These guys are like family to me, I eat there pretty much every day, when I am in Athens. It doesn't get any fresher than this menu and I will never not order the red mullet," he advises.
This Mediterranean-style seafood restaurant in Glyfada boasts sunny alfresco dining in the Summer, while a cosy interior vibe awaits during cooler months, where guests can delve into the likes of grilled fresh sardines, fried calamari and mussels saganaki, served with a classic Greek salad.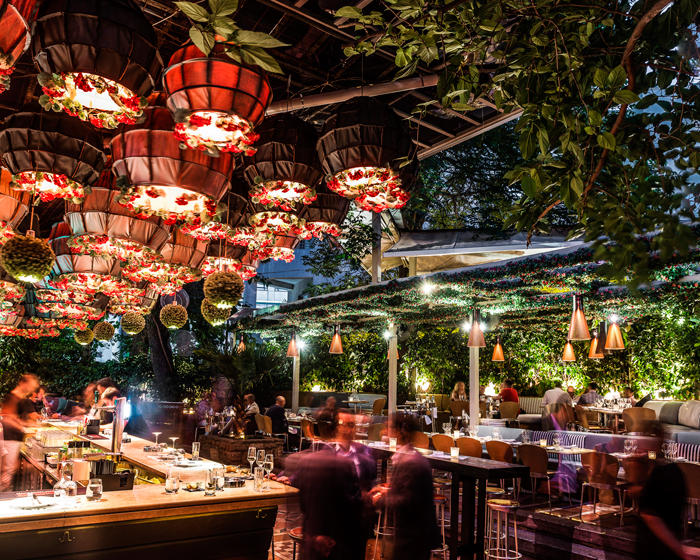 Summer is best spent in Balthazar's garden, source: Balthazar.
Green Bean Salad at Balthazar:
This Athens restaurant serves modern and nostalgic Greek cuisine, created by Chef Christoforos Peskias – one of the men George trusted with overseeing the food at his 2018 nuptials. Located in a neoclassical mansion with one of the few remaining gardens in the city centre, expect dishes such as beef tartare in pie crust on top of sushi rice and cannelloni with lamb stew, on the Balthazar menu.
It is the restaurant's iconic green bean salad that has George raving:
"Balthazar holds a special place in my heart," he says. "We celebrated with family and friends there recently for my wedding and I made sure everyone had the green bean salad."