By Leigh O'Connor.
Concentrate on the ones who love what you feed them – they don't deserve you to waste your energy on the ones who don't.
That's the philosophy of ex-Hellenika Chef Martin Genner, now providing 'snacks on steroids' to the industrial area of Varsity Lakes on the Gold Coast, from his café
Snax on Varsity
.
From cooking to bantering with customers, organising staff and making coffee, Martin has spent the last seven years delivering the best food experience possible for loyal local foodies and tradies.
"Whether you are fine dining or flipping burgers, it doesn't matter where you are, as long as you show your love and passion for what you are trying to achieve." he tells AGFG. "I'm not the greatest Chef, or the most disciplined, but experience has taught me to be proud of what you achieve."
It is his Friday special lunches that have stomachs grumbling as Martin delivers charcoal chicken and lamb, cooked on a spit over coals, served accompanied with homemade sauces such as chimichurri and tzatziki.
It was at Hellenika with his old friend Simon Gloftis that Martin learned the art of cooking on a charcoal grill, after serving his apprenticeship at La Strada and stints at other well-known GC venues, including Tallai Golf Club and Kurrawa Surf Club.
"Here I was, the Grill Chef at this exciting new Greek restaurant in Nobbys Beach. It was booked out every night and I had to cook all the proteins on a charcoal grill – no gas, no fancy equipment, just a love for what my boss was trying to enlighten on his customers – the benefits of cooking on charcoal," he explains.
"It was a challenge but well rewarded with the respect I was shown in doing so."
Martin describes his cooking style as Mediterranean with an Italian hint and says it was spending time in the South of France with his wife Rachelle that opened his eyes to what great produce really is.
"Europeans have so much more love and passion for what they eat, drink and achieve in the food and wine industry."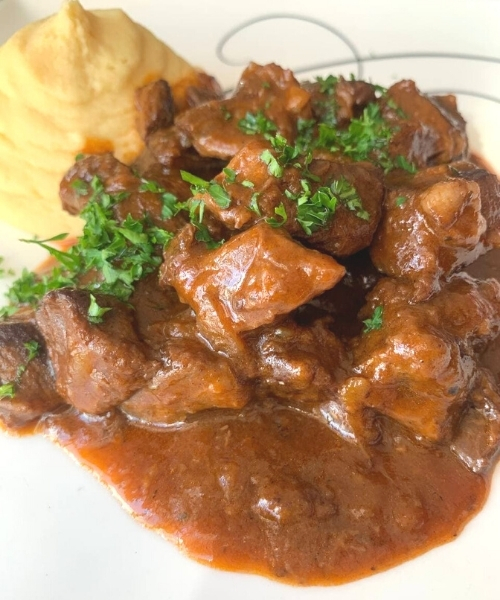 This is a gluten-free version – one of Martin's two daughters has a gluten intolerance – and sure to become a firm family favourite during the colder months.
Make sure to source the best Wagyu beef chuck steak you can – Martin used beef with a marble score of 9+ from
GC Fresh Meat Centre
in Burleigh Heads; and if you are like this family-oriented Chef, there'll be opera music playing in the background as you cook at home.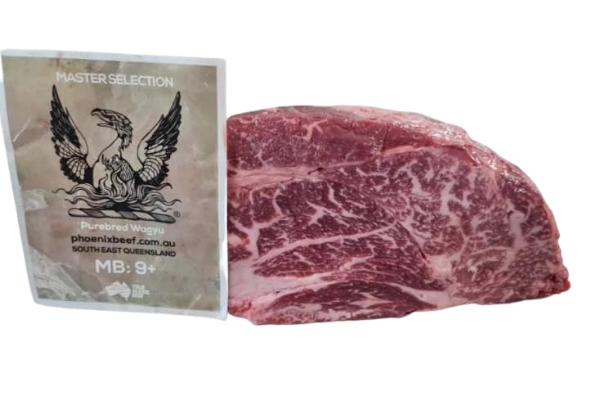 So, what's the most eyebrow-raising plate Martin has dished up? He once served asparagus soup in a martini glass, topped with scallops and truffle oil…yummm!