By Freya Ensbey.
The first event of the year on any gourmand's calendar is Tasmania's biggest food festival, Festivale, held in iconic Launceston. This year will see Festivale delivering its biggest year yet, filled to the brim with activities and showcasing the regions finest mixed salad of culinary talent dressed with world class beverages and a sprinkling of live entertainment.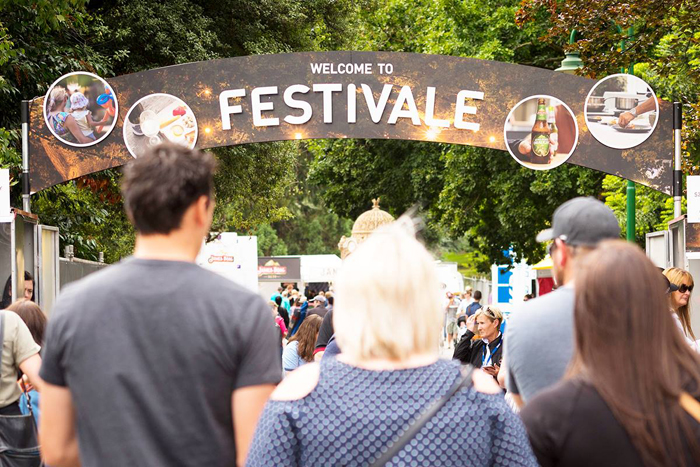 With a fierce appetite for adventure, food, local culture and a sneaky glass or two of wine, we take to the Apple Isle and hit the ground running at Festivale, bringing you live updates. For those of you who are a little overwhelmed with so much on offer, we have created a schedule from dawn to dusk, with our must do and see picks for this year's Festivale.
Beat the crowd and grab your general admission tickets here. Day passes start at just $20 for the Friday, Saturday at $25 and Sunday $15, with family bundle packs available to receive a discount when bringing the whole family. Masterclass and experience tickets are now on sale via Ticketbooth starting at $25. A general admission ticket is also required to attend any of the masterclasses or experiences.
For information on the go, Festivale has a free app that you can download, APPLE HERE | ANDROID HERE.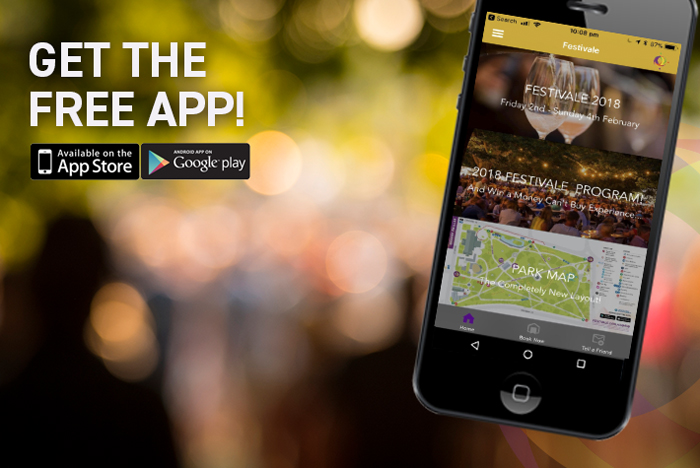 Friday 2nd February 2018
9am:
Wake up bright eyed and bushy tailed today, as you anticipate what's ahead for your very first day of the festival. Be sure to start your day on the right foot with a cup of coffee from local Bryher Café and Caterers set along George Street, and be sure to grab yourself a freshly baked slice, muffin or donut whilst you're there to tie over your hunger until noon.
12pm – 3pm:
Friday sees the first official event of the weekend's festival at renowned local Chef hatted restaurant Stillwater, with a decadent lunch hosted by Karen Martini. Working in collaboration with Stillwater's Executive Chef, Craig Will and his team, Karen will design and cook a lunch menu showcasing Tasmanian produce, each course being paired with a glass of Goaty Hill wine. Tickets for the luncheon are $165, and seats are limited so be sure to book your place here (now sold out) to avoid missing out on experiencing the highlight event of Festivale.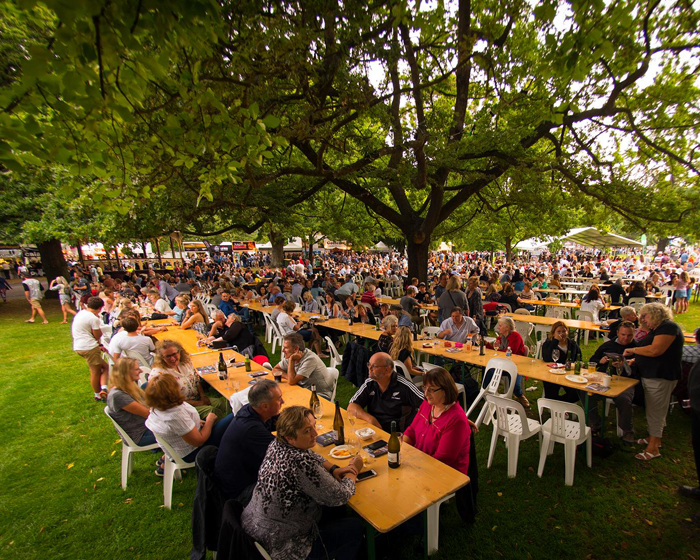 5.30pm – Late:
After your long lunch, make your way back to City Park in the heart of Launceston to get your boogie on with an evening of live entertainment kicking off at 5.30pm. A number of stalls this year will be offering share platters as an easy option to enjoy with friends, so delve into a gourmet spread, grab a glass of wine and tap your toes to the likes of Mason Weller and Medhanit Barratt or perhaps partake in 2 hours of side splitting laughter while you watch stand-up comedy from local and interstate comedians. End your night by catching ARIA Award winning songwriter and actress Clare Bowditch on the VJAM Stage at 9.30pm.
Saturday 3rd February 2018
11.30am – 12.15pm:
Pack your pen and paper today as it is a jam-packed day of schooling for those who are eager to sink your teeth into some inside knowledge at Festivale. Start your weekend with an educational Masterclass on "Sparkling Wine, and the Importance of Being Aged." This masterclass will teach you everything you need to know on the ageing process of wine and the chemistry behind why It can create a better taste overall to your favourite drop, giving you the chance to taste for yourself the effects of 'tirage age' on sparkling wines of different styles.
2.30pm – 3.15pm:
Think cheese can only be matched with wine? Not according to Nathan Calman, Head Brewer at James Boag Brewery and Ueli Berger, Head Cheese Maker at King Island Dairy. Ideal for the men and couples out there, their Masterclass "Four Beers, Four Cheese" will have you tasting your way through a selection of beers accompanied with an iconic selection from King Island Dairy, satisfying both cheese and beer lovers.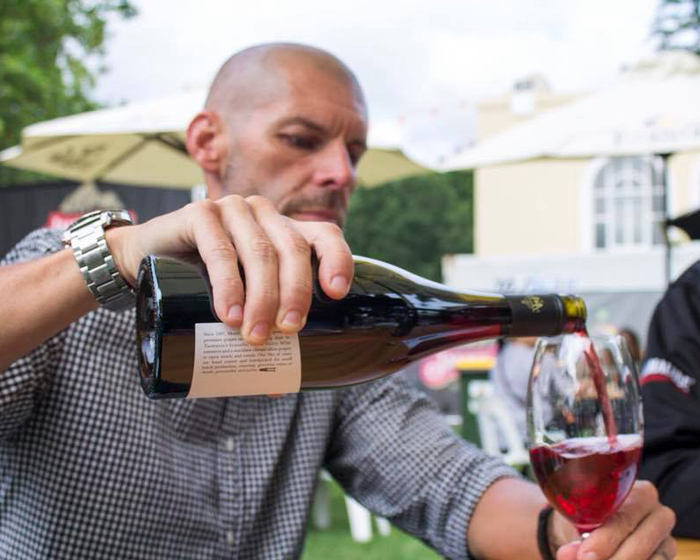 4pm – 4.45pm:
Chocolate and Wine, it's enough to get anyone's attention at the end of a long day. Join presenters Natasha Nieuwhof, from Goaty Hill Wines and Theresa Streefland, Director of Cocobean Chocolate for "Indulge – Chocolate and Wine." Explaining there is more than just recommending a red or white wine and simply choosing a milk or dark chocolate, this masterclass will have you pairing the two seamlessly for an indulgent moment shared with a loved one.
9.30pm:
Be sure to stick around the main stage, VJAM, after dinner to catch headlining iconic Australian band, CHOIRBOYS, rocking out to classic hits like 'Boys Will Be Boys,' 'Struggle Town' and 'Never Gonna Die.'
Sunday 4th February 2018
10.30am – 11.15pm:
Discover the pick of the crop with the judges of this year's Festivale Wine Awards, "Best of the Best" as they lead you through a tasting of the winning wines from this year's awards, explaining why each of the wines are considered to be at the top of their game.
1.30pm – 2.15pm:
Make sure you have lined your stomach with a hearty lunch from the selection of food stalls on offer, before you take on "Whisky – More Than Meets the Eye." With the popularity of whisky ever increasing, come along and hear from one of the most recent additions to the world of whisky distilling along with one of the most established and recognised Tasmanian whisky distilleries. Join Chris Condon from Launceston Distillery and Mark Littler from Hellyers Road Distillery as they take you on a journey of Tasmanian whisky tastings.
3pm – 3.45pm:
We all have been served wine variations in different glass shapes and sizes and you will learn just how much difference this can make to the overall taste at masterclass "Plumm Glassware – Does the wine glass really matter?" Join Plumm Ambassador, Jared Dickason and winemaker Julian Allport, as they take you on a journey of discovery on how important a glass can be to enjoying a fine wine. Be ready to enjoy Julian's superb range of Tasmanian wines with style specific glassware, learning how the correct wine glass can enhance the taste and drinking experience beyond your imagination.
For the adventurous who still manage to find a little time up their sleeve, be sure to check out our list of top things to do whilst visiting Launceston.