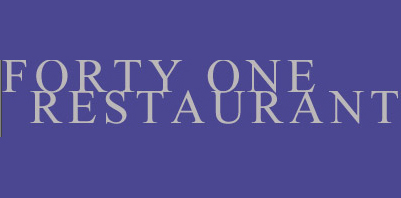 The renowned award winning 'Forty One' Restaurant regarded as a Sydney institution will close its doors at the end of March.
Under the guidance of chef / owner Dietmar Sawyere Forty One produces a predominantly European menu with a hint of Oriental fusion.
The award winning wine menu is the under the supervision of Sommelier Tristan Rayner features many wines.
With its impending closing date be sure to visit this fine Restaurant located at the top of Chifley Tower.
Bookings can be made by contacting 02 9221 2500 or emailing reservations@forty-one.com.au.