'There comes a time in every woman's life, when the only thing that helps is a glass of champagne.' – Bette Davis.
Australian women love their wine, be it red, white or that bubbly stuff that tickles the nose and encourages giggles of delight.
Sipping a cold beer is central to Australia's national identity – Aussies drink the equivalent of 670 Olympic-sized swimming pools a year!
However, for most women, just the sound of a cork popping signals the start of a party, celebration or special toast, making bubbles the ideal choice to make Mum sparkle this Mother's Day.
As we get ready to celebrate the importance of motherhood in our lives, we've put together a snapshot of some of the best Australian sparkling wines to spoil Mum with bubbles and laughter come Sunday, May 9.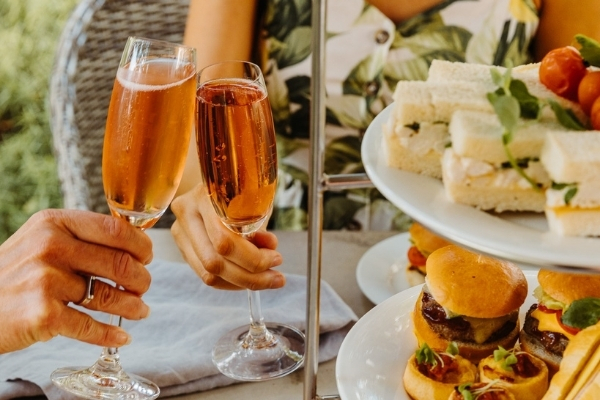 Delicate pink bubbles make Hollydene's Sparkling Rosé a perfect gift for Mum.
Head to
Vines Restaurant at Hollydene Estate
in Jerrys Plains for fun in the glass with a bottle of
Sparkling Rosé Holly
. Located on Golden Highway on the site of the historic Arrowfield Winery, this award-winning paddock-to-plate restaurant is one of the region's best-kept secrets and the ideal spot to take Mum for wining and dining on Mother's Day.
As the delicate pink bubbles cascade down the side of the flute and aromas of strawberries and cream begin to escape, Holly promises to be the perfect gift for Mum; expect an ideal blend of sweet juicy berries and just a touch of Turkish delight on the palate, finishing with a burst of refreshing citrus, sure to bring you back for another sip!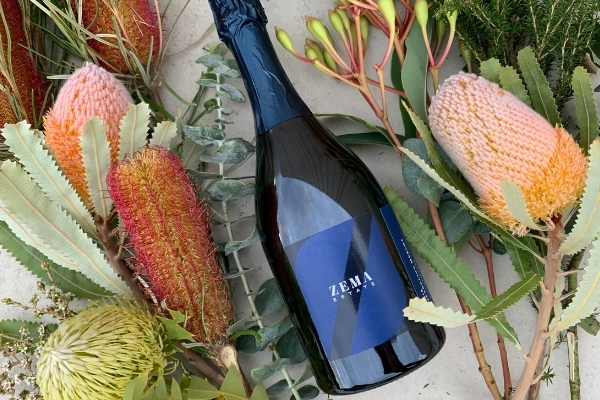 Pop a bottle of Zema's Sparkling Merlot to celebrate any occasion.
A bottle of
Sparkling Merlot
shared on Mother's Day is a wonderful way to celebrate, pop a bottle of
Zema Estate Wines
bubbles over brunch, lunch or dinner and watch Mum sparkle. This winery on Riddoch Highway in Coonawarra is a true family affair, forged in Australia but based on the undeniable passions and traditions of its Italian heritage.
Zema's Sparkling Merlot pairs well with a variety of dishes and cuisines, with its fine bead and mousse; while the small addition of vintage Port contributes to the roundness of the palate and accentuates the finish. A fragrant nose of black cherries and plums is echoed by ripe black fruits making this wine great to drink now, or cellar to develop further.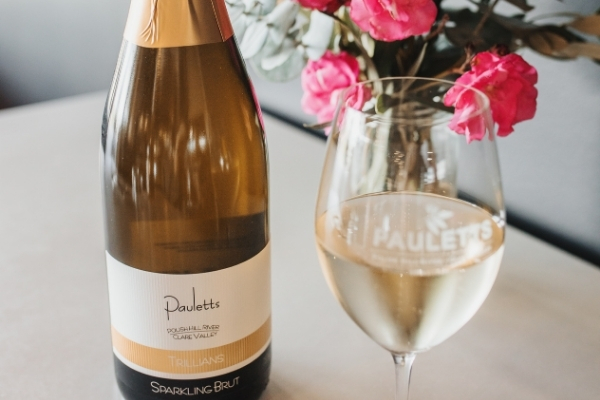 Trillians Sparkling Riesling…easy drinking with a touch of citrus.
Named after the hill
Paulett Wines
is built on,
Trillians Sparkling Riesling
is perfect for celebrating special occasions with family and friends. Easy drinking with a touch of citrus, crisp apple and a hint of yeast, this Clare Valley sparkling is ideal for the Australian climate and a great gift for Mum come Sunday, May 9.
Why not take Mum out for the day to Sevenhill and treat her to lunch at hidden gem
DeVine Bush Café
within Paulett Winery? Work up an appetite strolling through the indigenous Australian bush food garden, before taking to alfresco dining to soak up serene views over the vineyard, while enjoying a glass of estate drops like the Sparkling Riesling along with a cheese platter.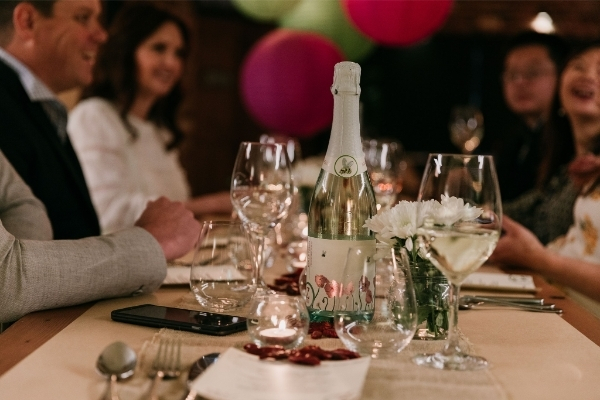 'Happy Bubbles', that's Zonte's Footstep Bolle Felici Prosecco.
Roughly translating to 'happy bubbles',
Zonte's Footstep Bolle Felici Prosecco
is a pretty wine full of vibrant fresh fruit and floral notes with delicate bubbles, great for sipping at lunchtime, afternoon tea, or any time really! With the beautiful flowers on the label, a bottle of Bolle Felici will replace the classic bunch of carnations come Mother's Day and put a smile on Mum's face.
Perhaps treat the mother figure in your life to high tea next Sunday at
The General Home of Zonte's Footstep
on Main Road in McLaren Flat. Add on a gift pack especially prepared for Mum, including wine from Zonte's, a fragrant candle and beautiful bouquet of flowers and it will all be waiting at the table when you arrive.
Think seafood, think celebration…think
Yelland and Papps 2017 Devote Sparkling Vermentino
this Mother's Day. Those looking for individual, elegant and distinctive wines made in small quantities head to this first-generation husband and wife winery in the iconic Barossa Valley, where a minimal intervention approach creates structured fruit-forward wines to enjoy now, or cellar gracefully for years to come.
This Sparkling Vermentino is fresh and vibrant with a delicate hint of yeast character and loads of citrus notes – a great accompaniment to oysters and caviar to celebrate all the mothers, grandmothers and great-grandmothers around the country next weekend and every weekend!
Remember in the words of some influential people in history, bubbles are a necessity in life – not an extravagance:
'I only drink champagne on two occasions, when I am in love and when I am not.' - Coco Chanel.
'Remember gentlemen, it is not just France we are fighting for, it's champagne!' – Winston Churchill.