November 18th marks Moroccan Independence Day and the 22nd of November marks Lebanon's, so with that in mind, it's time to discover where to find Middle Eastern influences in your local area. Though we can't deny enjoying a tasty late night kebab loaded with way too much sauce that is definitely not traditional or authentic; the perceptions around this diverse transcontinental cuisine are constantly developing, culturally and culinarily as borders change.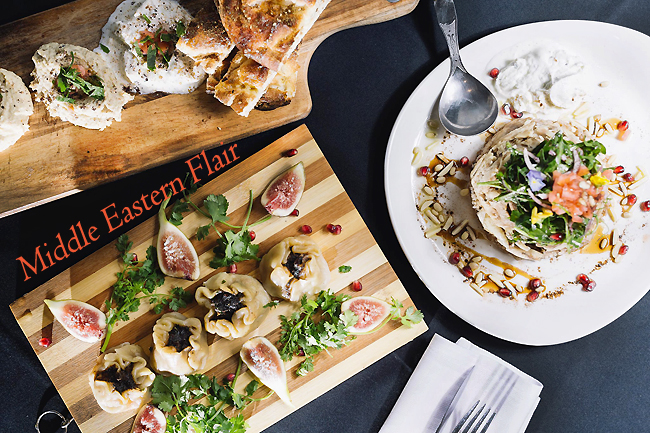 Arabesque.
From these late-night street food snacks to an evening of fine dining, there is a wide variety of styles and tastes just waiting to be discovered and enjoyed in Australia. While the trend currently seems to be leaning more toward the latter, with elegant restaurants popping up to surprise and delight the tastebuds of locals, we're sure you'll find something delicate, aromatic and exotic in some of the restaurants featured below, or head over to ourrestaurant guideto find the venues closest to you.
Arabesque | Elsternwick VIC
A snapshot of a bazaar lines the length of one wall, setting a characteristic backdrop from this intimate restaurant, embellished with lanterns, fezes and the sounds of energetic live music. Enjoy an exotic array of fresh and delicately balanced dished drawing from traditional Turkish, Moroccan and Middle Eastern influences.
The Nile Grill | Eaton WA
Take a seat among Egyptian styled artwork and feel embraced by soft and warming hues of red and orange as mouth-watering smells waft over to tempt the nose. Take a minute to peruse through dishes crafted form inherited family recipes and spiced sauces all created in house.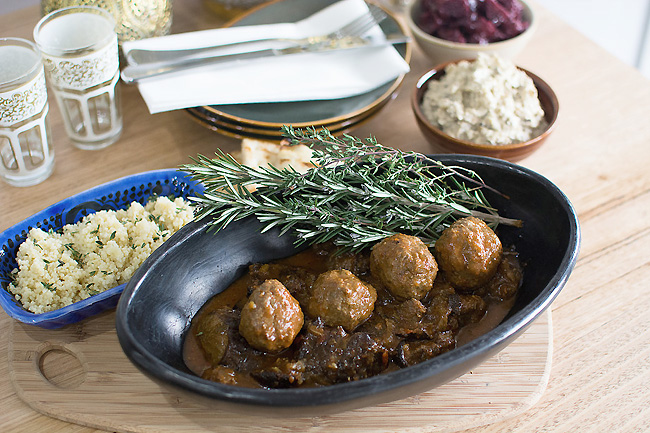 Mama Morocco | Balaclava VIC
This intricately designed venue is owned and run by a family passionate about their heritage, food and one another, recreating recipes handed down through generations that date back as far as the 14th Century on both sides, designed for sharing and drawing people together.
Mr Lawrence @ The London | Port Melbourne VIC
Nestled inside the walls of the grand, 150-year old London Hotel on Beach Street, Mr Lawrence boasts spectacular views over the bay, making it an ideal place to delve into a cosy dinner of Middle Eastern inspired delicacies.
Mama Falafel | Elsternwick VIC
For those unsure of how to create their own pita, wrap or falafel bowls, put trust in Mama Falafel and enjoy a Middle Eastern style pocket or wrap filled with hummus, chilli, tabouleh, salad, pickled cucumbers and tahini, surrounded by trendy aesthetics.
Honey Persian Restaurant | Parramatta NSW
Join local foodies and inner Sydney's epicurious as they flock to Honey Persian for a taste of Middle Eastern cuisine in unassuming surrounds. Fit out in dark brown booths, golden trimmings and mood lighting, this is one venue to enjoy an ambient culinary experience.