By Leigh O'Connor.
Two years ago, the Australian Government legalised the consumption of hemp, resulting in this simple superfood appearing on dinner plates and restaurant menus around the country.
While they come from the same plant species as cannabis, hemp seeds contain little or no THC, meaning there's no chance for that high or the resulting munchies. It's higher living, without the high. Hemp is a very good source of protein and a highly nutritious food that's rich in healthy fats and minerals, with a mild, nutty flavour.
As far as the nut and seed world goes, hemp is like a straight-A student who also captains the football team. A couple of teaspoons of seeds pack a serious amount of essential nutrients, as well as being easy to eat and cook with.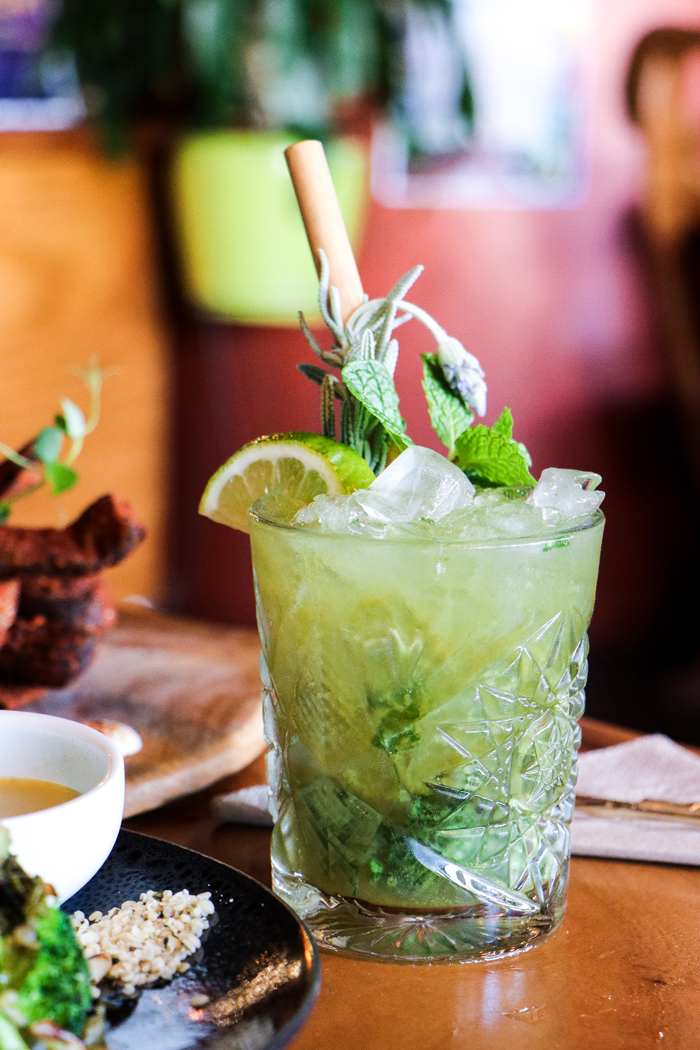 Hemp mojito at Elixiba.
Hemp plants grow brown popcorn kernel-sized hard seeds, inside of which lie soft, white or light green inner kernels packed full of essential amino acids, protein and omega-3 fatty acids. There's not a lot of nutritional value from the unhulled seeds, so what you are really buying is the soft inner seeds, also known as hemp hearts.
These can be pressed to make hemp seed oil, while the by-product is turned into hemp protein; there's also hemp milk which can be added to your breakfast cereal or smoothie, along with a sprinkling of seeds.
Hemp Kitchen on Barkly Street in St Kilda is Victoria's first hemp-based and entirely gluten-free restaurant, tapping into the exciting potential of superfoods so guests can enjoy Italian food without the guilt.
The menu is designed to include a wide range of vegetarian and vegan dishes featuring hemp seeds, such as a liqurhemp pizza with fior di latte mozzarella, housemade hemp pesto, Ligurian olives, Sardinian pecorino and basil, on a dough base that has been fermented for up to 77 hours. Pasta lovers will salivate over charcoal fettuccine with mussels, clams, white wine and garlic-infused hemp oil.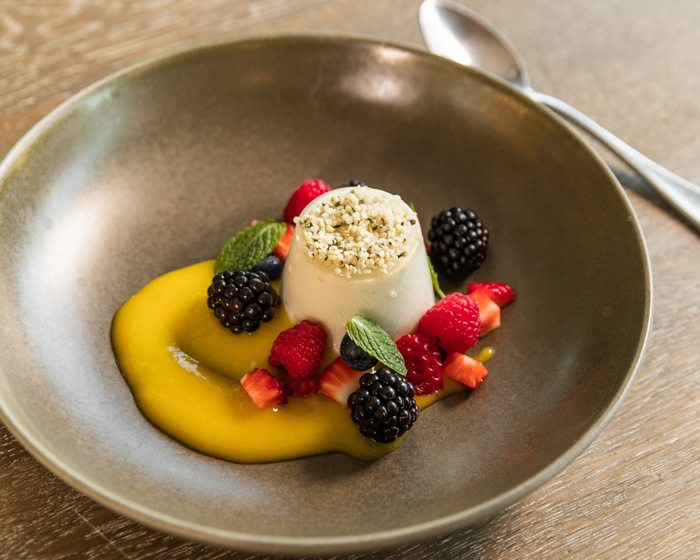 Try this recipe for hemp panna cotta for your next dinner party, served with mango coulis, fresh berries, hemp seeds and icing sugar. The panna cotta is made using hemp and soy milk, along with coconut cream and vanilla, making it a smooth, rich and nutty indulgence that is sure to appeal to all palates.
Born out of a love of plant-based food and medicinal herbs, Elixiba Herbal Alchemy Bar & Restaurant in Maroochydore offers a holistic approach to dining and nightlife. Co-founder Kittea Asdis created the restaurant to not only produce delicious, nutritious food, but also with a kinder footprint in mind - striving to be as sustainable as possible.
Kittea has known the benefits of hemp for many years and once legalised, she knew it had to have a special place on Elixiba's menu.
"Hemp is super sustainable and a great source of plant-based protein. It is really an all-rounder in so many other aspects as well, a great building material and textile, a sustainable plastic alternative and it also regenerates soil," she explains.
"As an ingredient, hemp is super versatile, with a very mild taste. It can easily be added to almost any recipe without compromise on the original flavour of the dish but [it] will also add loads of nutrition to the meal!"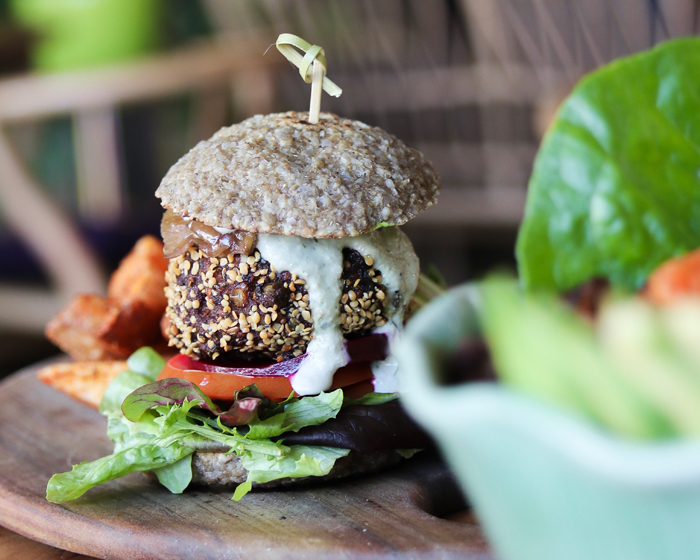 Elixiba's hemp patties are full of goodness such as white beans, peas, onion, broccoli, sunflower and hemp seeds, along with chickpea, potato and brown rice flour. Fried in oil until crispy, the patties are best served on your choice of bun with a fresh salad mix like beetroot, tomato, avocado and green leaves; washed down with a hemp mojito.
So next time you want to supercharge your food with crunch, texture and healthy goodness, think hemp seeds and experiment by sprinkling them on breakfast cereals, salads and in main meals.