Why don't you want to taco bout it? 'Cos I'm nacho friend anymore!
Okay a little corn chippy, but that's what you get when you are celebrating National Nachos Day, on Sunday, November 6.
Did you know nachos are actually named after a guy called Nacho - the maître d' who came up with the dish was called Ignacio 'Nacho' Anaya?
Nachos were invented in Mexico when wives of US soldiers stationed in Eagle Pass, Texas crossed the border on a shopping trip and arrived at a restaurant after closing. The maître d' whipped them up – you guessed it – nachos. The year was 1943 and the city was Piedras Negras.
Here are four of our favourite restaurants to get your Mexican on:
Bringing San Fran Mexican to the shores of St Kilda is
Bay City Burrito
on Shakespeare Grove. Reflecting the restaurant's fresh, laidback charm is a rustic, vibrant fit out of colourful panelling, communal tables and an open kitchen, which creates a friendly vibe inside.
Born out of the Mission district of San Francisco, Bay City's menu boasts a compilation of traditional and modern flavours; visit on Sunday to chow down on nachos smothered in cheese, with fresh pico de gallo, black beans, guacamole, sour cream and pulled pork.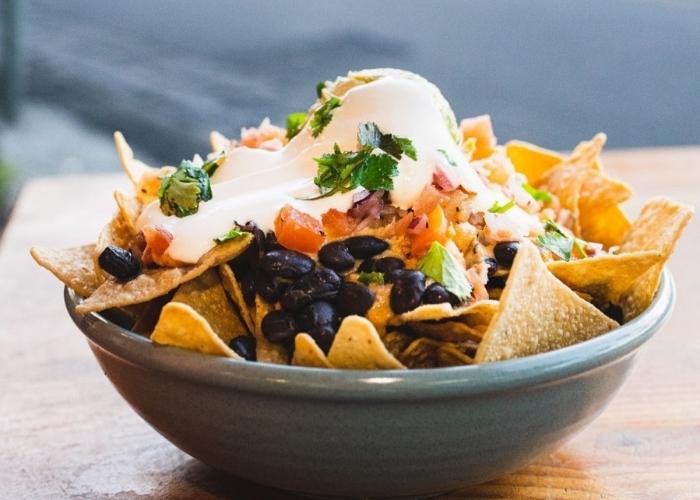 Experience true Mexican flavours, music and traditions right in the heart of Brisbane at
La Patrona
on Florence Street in Teneriffe. This little piece of Mexico has been built with love and filled with treasures in the dining room from statues to cacti and vibrant wall murals.
Take to the terrace with a Margarita in hand on Sunday while enjoying an unforgettable lunch, or romantic dinner; perhaps starting with specialty guacamole, prepared at your table with avocado, fresh tomato, coriander, onion, jalapeños, chilli, lime and corn chips.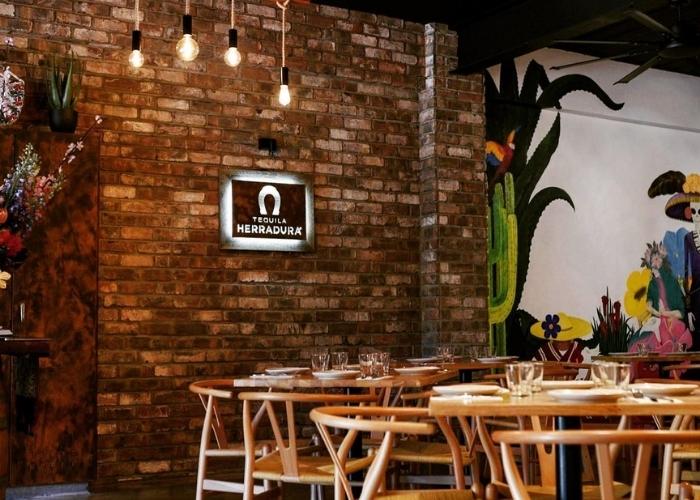 Discover all Mexico has to offer from mariachi music to tacos and tequila at
Mama de Luna Wilston
on Kedron Brook Road in Brisbane. This quirky restaurant rocks a colourful décor indoors where Day of the Dead ornaments, cacti and sombreros set a kitsch vibe for inspired dining; while the courtyard is an oasis to escape the hustle and bustle of city life with an ice-cold Cerveza.
Be prepared for Naughty Nachos – corn chips with melted cheese, fresh guacamole, sour cream and chilli con carne – before wrapping your hands around a Korean chicken Mad Mex burger with crispy potato, chipotle mayo, sweet chilli sauce and a side of potato chips.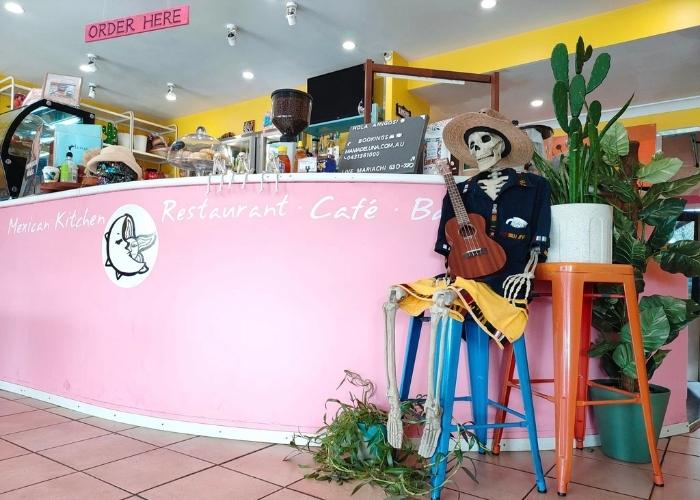 Eat, drink and love nachos at Melbourne's Mexican wonderland,
Si Senor Art Taqueria
on Hampton Street in Hampton. As soon as you enter this new amigo on the block and sibling to Si Senor Balaclava, it is like stepping back into your Mexican holiday with large custom artwork on the wall and booth and table settings ideal for lazy afternoons with a cocktail in hand.
This fun and funky taqueria covers all cravings from loaded nachos with chorizo, steak or beans to grilled prawn tacos, lettuce and chipotle aioli.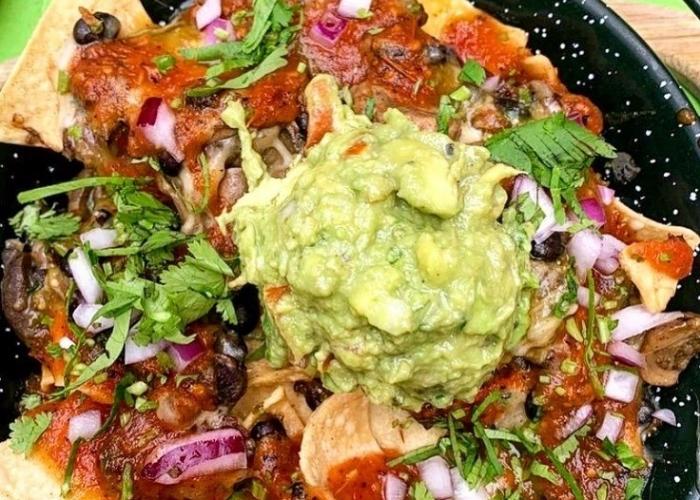 Still looking for a Mexican fiesta near you? Click
here
for more restaurants to get your nacho fix.