By Leigh O'Connor.
On Easter Sunday all over the country, a bunny will deliver chocolate eggs and other goodies to eagerly waiting children…and adults!
Did you know Cadbury spends 10 months of the year producing 270 million chocolate eggs and Easter bunnies? People started giving and receiving chocolate eggs as gifts for Easter in the early 1900s and it hasn't slowed down.
Australians are expected to spend $176.5 million on chocolate and confectionery this Easter and while consuming their bunnies, most will start with the ears first!
Here are four recipes sure to make your Easter egg-stra special:
As owner of the world-renowned
Savour Chocolate and Patisseries School
, Kirsten Tibballs is always busy creating recipes which are sure to wow without the fuss and help keep your cool over Easter.
She shares her creation of
chocolate and berry babka
with AGFG so we can all enjoy the gift of chocolate this Easter. A babka is a sweet braided bread or cake, which originated in the Jewish communities of Poland and Ukraine and is also popular in Israel.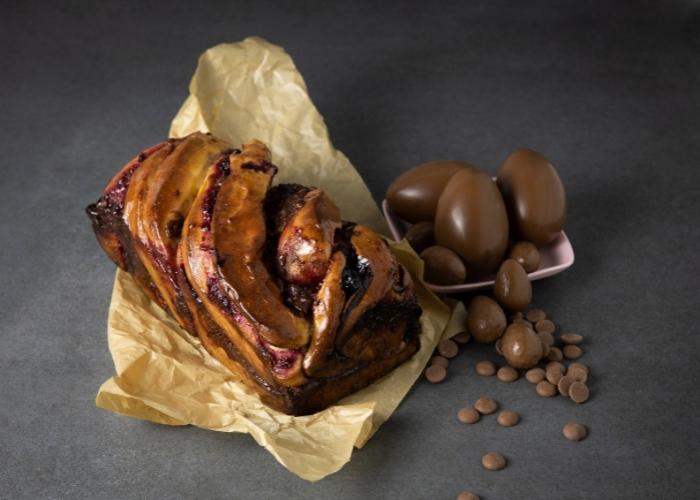 Kirsten's version adds blackberries, raspberries, blueberries and vanilla paste to the dough mixture, along with decadent milk chocolate to create a bread, that is sure to wow family and friends come Easter Sunday.
"I always love creating yeast goods and chocolate products for Easter, so this recipe is a combination of the two. What I love most about it, is it can be prepared and baked in the same day," Kirsten explains.
Who better to ask for a make-at-home Easter truffle recipe than Aymee Slaviero from
Cocoa Nib
?
Located inside the Keith Tulloch Winery complex in Pokolbin, this chocolate indulgence destination sets the scene for a dainty interior with neatly trimmed hedges, colourful flowers and ornate outdoor furniture; while indoors is stacked with artfully packaged treats and Aymee's latest creations.
Easter is the time Aymee really comes alive with creations as visually stunning as they taste on the palate such as her recipe for
hot cross bun truffles
.
"Easter is my favourite time of the year, it is such a colourful time for us and the time I can be the most creative," she says. "I think these truffles are one of my all-time favourites to make."
Imagine sailing around the crystal-clear azure blue seas of the Caribbean on a luxury yacht, cooking for royalty, celebrities and politicians – that's been Queensland Chef
Lisa Mead's
life for the last 27 years.
Back in Australia and offering cooking workshops both online and in person for those in the Queensland region, Lisa is a true inspiration to local and international female Chefs alike.
Since returning from living overseas due to the pandemic, she has reconnected with her Aussie roots and finds herself completely obsessed with native Australian bush flavours and flowers.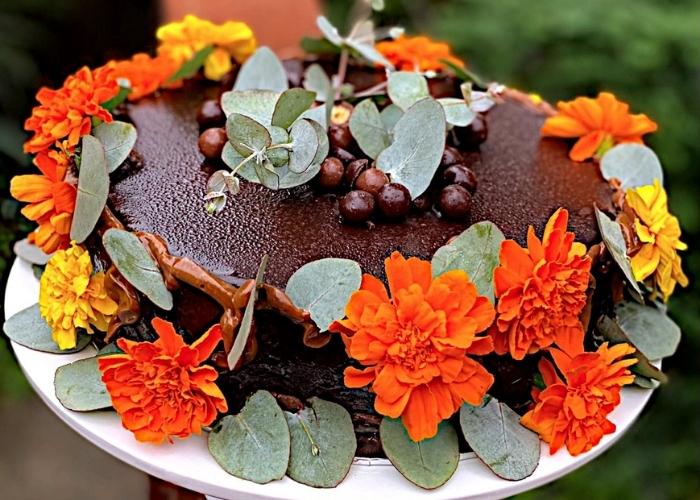 "The inspiration for creating my Easter Cake was to incorporate an Australian floral theme, combined with tiny Easter eggs and of course my love for dark chocolate," she says.
Need something to wash all this chocolate down? How about more chocolate?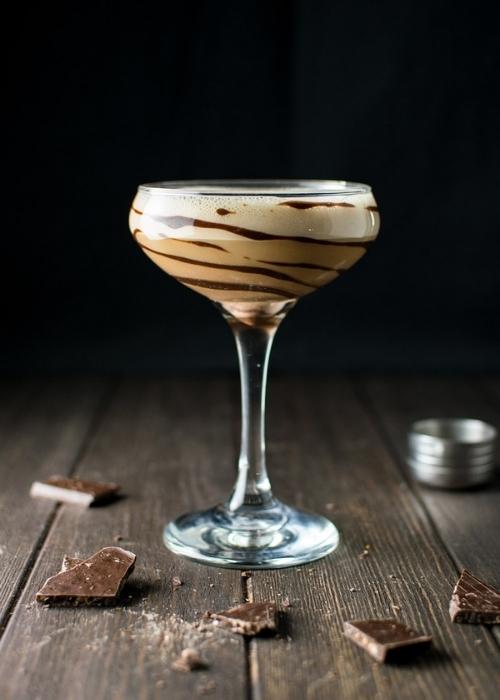 Still looking for an egg-stra special Easter recipe, click
here
.