By David Ellis, from vintnews.
Angullong Vineyards at Panuara just south of Orange in NSW's Central West, have released a 2017 Sauvignon Blanc that's one of a rewarding range of consistently credible cool climate, flavoursome wines, from this enterprising, young company that was founded just under 20 years ago.
Relatively young though it may be, its vineyard is in fact one of the largest in the Orange region, covering some 220ha (around 550 acres) of the Angullong property's vast 1,600ha (4,000 acres,) with the remainder devoted to grazing cattle and growing fodder crops.
Sitting at over 600 metres, Angullong enjoys cool nights, warm days and ample sunshine to bless its fruit with the Orange region's trademark natural acidity. In 2017 one of its longest-ever vintages, with cooler than average Spring and Summer temperatures delaying harvest, proved a boon for its aromatic white varieties.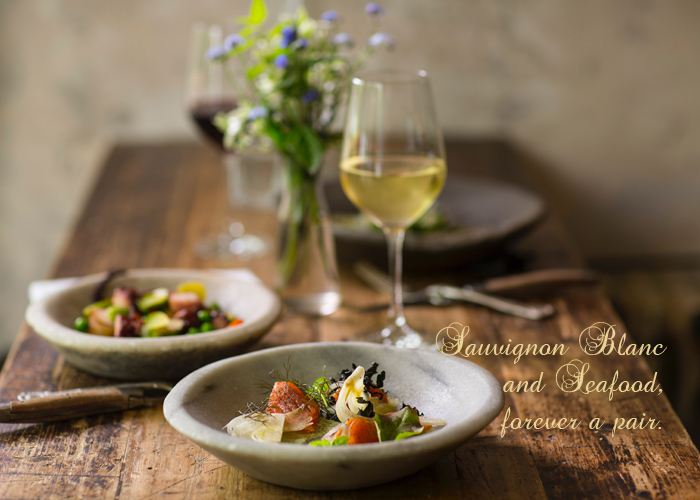 Winemaker Jon Reynolds says this was particularly so with its Sauvignon Blanc, which came off the vines with marvellously intense and fresh passionfruit and tropical-fruit flavours, held together by excellent structure and zesty acidity.
Not one to miss at just $20, its ideal with garlic prawns or other Springtime seafoods. Check out AGFG's collection of prawn recipes here.
One to note: we wonder how many readers are aware that vines on the Coonawarra vineyards of Rymill Wines have neither seen nor smelt an insecticide in over 25 years, the company instead growing clover under its vines and whose nectar lures spiders in to do their vineyard insect control for them?
Oh, and that it also uses natural-based fungicides such as sulphur to control any potential vineyard diseases, and puts much effort into managing organic matter to ensure the soil is always at optimum health?
These are all part of Rymill's principles of sustainable viticulture and, as they put it, "to strive to bring the vineyard into the glass."
A recently-released 2016 Rymill Coonawarra The Yearling Shiraz is a great example of the quality and flavour of the resultant wines from its sustainable viticulture program, this being a wine that explodes with fruitiness and wonderful flavours of black berries, and although young is beautifully smooth and ready to drink now.
It is just $15 a bottle, and as Senior Winemaker Sandrine Gimon says, shouts both its varietal and Coonawarra heritage in equal measure, and "at a price point that allows you to open it anytime."
A great match with barbequed beef ribs, or if you are into fish, barbequed or grilled tuna.