Discover the magic of Australia's waters
Australian waters are home to a variety of heart-warming and majestic mammals, including 45 species of whales, dolphins and porpoises. Whilst some are temporarily visiting the area, others are permanent residents of our bright blue ocean. Approximately 35 species of dolphins are known to float about the Australian waters and the chance to swim with these delightful creatures is an opportunity that should not be foregone. Western Australia's warm waters are home to a number of bottlenose dolphins, who are often seen leaping through the pristine oceans.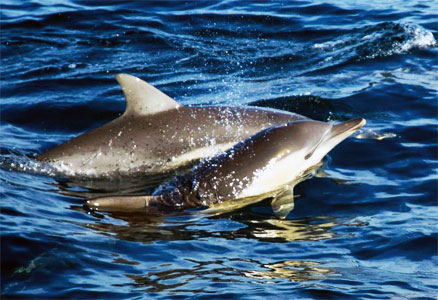 Where can I swim with the dolphins?
To best encounter dolphins one on one, some the best locations in Australia are Rockingham, Mandurah or Bunbury. The well renowned Monkey Mia is perhaps one of Australia's most well known dolphin swimming locations, with a number of them coming into the clear shallows of the bay. Interacting with visitors and delighting with intelligence and charm, the dolphins that enter Monkey Mia are wild and care must be taken not to disturb them. If looking to swim with dolphins in an accompanied or domestic area, Australian zoos and marine parks have a variety of options available.