This month has all been about Summer, fresh ingredients and some of our down to earth Aussie chefs. So it wouldn't be complete without speaking to Curtis Stone about his new book "What's for Dinner," his new restaurant Maude in Beverly Hills, LA and of course Australia Day. Check out our review of Curtis' new book here.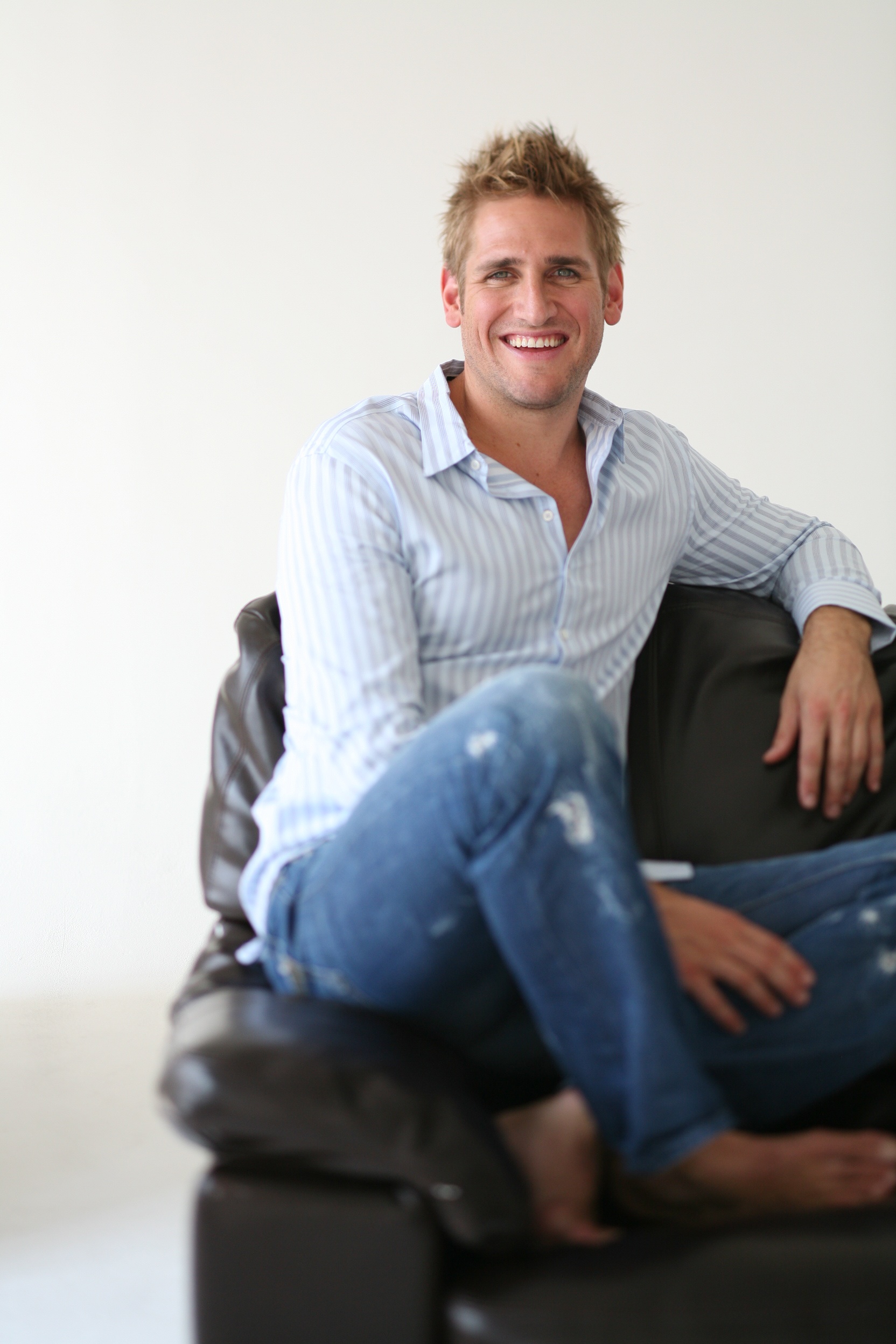 AGFG: What was your inspiration for your new book "What's For Dinner?"
Curtis: My book was inspired by cooking with hundreds of home cooks in their own kitchens. Before cooking with a bunch of home cooks, I understood that people have limited time and often need a bit of inspiration, however I didn't account for family members coming home late from work, the whirlwind of soccer practices and dance recitals, different taste buds around the table, tiny kitchens, blunt knives and the mass exodus after dinner that leaves mum or dad with a stack of dirty dishes!! Challenges certainly vary from house to house, but one is common to them all…everyone has a busy life! So whether people are looking for healthier fare, living on a budget, or having friends over for dinner on Saturday, what's for dinner helps you put a delicious meal on the table every night of the week.
AGFG: When you were growing up where did you think you would be in the future, was it anything like where you are now?
Curtis: It's funny because if you had asked me the same question six months ago, I probably would have said 'no' because six months ago, I was more or less running a business promoting my cooking philosophy through various platforms – TV, online, print, cookbooks, events and partnerships. Today is a different story. I'm continuing to grow and expand my business and I'm also about to open my dream little restaurant in Beverly Hills named Maude. Busy, yes, but loving every minute of it. I was in the restaurant until midnight last night and I was back in here again this morning at 8am, and I'll be here again until midnight tonight. I'm feeling like a chef and restaurateur once again and I guess this is exactly where I thought I'd be.
AGFG: Any tips for Aussie's this Australia Day?
Curtis: Have a barbie! There is nothing more beautiful than an Aussie barbie with family and friends. We really have some of the best pasturelands in Oz so throwing some delicious beef and lamb on the barbie is a must on Australia Day. Vegetarians are also in luck on Oz Day. We've got tomatoes, cucumbers, avocados, mangoes, peaches, berries and all that good summer stuff in season, so eat it up guys!
AGFG: For those just starting out and finding their passion for food what would be your advice to them?
Curtis: My tip is to work hard. I don't necessarily think people are born with an amazing talent instead it's often really a mix of passion, dedication and hard work that equals success. When you're working in a restaurant, you learn the art of perfection. You do the same thing day after day, you refine it, and become very good at certain jobs then you continue to build on your skills. When I started out in the industry, I peeled and cut potatoes everyday and I more or less perfected the art of peeling and chopping at lightning speed then I moved onto to learn more complicated techniques.
AGFG: What is your feature flavours these days?
Curtis: Cooking with the seasons has always been my philosophy. My restaurant has a monthly prix-fixe menu where a single ingredient inspires a menu of nine tasting plates. The celebrated ingredient is creatively woven, to varying degrees, through each course. Some courses call for the hero ingredient to be at the centre of the plate whilst at other times, it plays a supporting role to the rest of the produce and proteins making up the dish. We are focusing on citrus in February and then in March, we'll be playing around with artichokes. I have a gorgeous veggie garden at home so I've also been doing a lot more gardening these days. The more I'm in the garden; the more I'm thinking about the different edible and delicious parts of the plants. Is it the leaves, flowers, seeds, oils and/or stalks? I enjoy the challenge of thinking about all of the edible morsels, not just the obvious parts.
AGFG: What ingredient could you not live without?
Curtis: Crab. I honestly don't know how I'd cope without this little delicacy.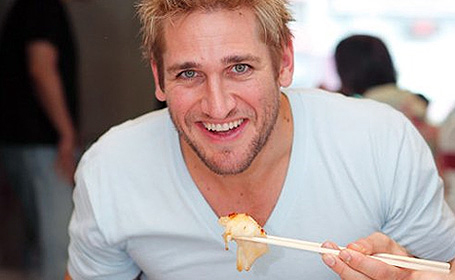 AGFG If you were a food what would you be?
Curtis: White truffles. I have a crazy instinctual attraction to them. From the very first time I smelt them, I was like "oh my god, what do we have here?" I was working in one of Marco Pierre White's restaurants and I can remember the truffle man coming in, opening the box and that was it, I was completely drawn in.
AGFG: What has been the highlight of your career so far?
Curtis: Getting to open my little 25-seat restaurant is pretty crazy! Of course, I've got some absolutely awesome experiences under my belt like cooking for Oprah in Hamilton Island.. What a paradise, I'll never forget that. I also got to meet the Queen of England whilst I was working in the UK. All of these experiences are really, extremely special to me, but as a chef, opening my dream restaurant in Beverly Hills is a wish come true.
AGFG: What has it been like working alongside Coles as a Chef?
Curtis: I've been working with Coles for over four years now and I'm so proud to be the spokesperson for their fresh produce department. Through our partnership, I'm committed to inspiring Aussies to get in the kitchen to cook fresh, healthy meals and bring happiness to their dinner tables. I'm also delighted that we've been able to make some significant changes to one of Australia's largest supermarket's purchasing practices. Since partnering with Coles, they've made the move to selling hormone-free beef, cage free eggs and just recently, they've moved to selling RSPCA approved chicken. I'm really proud of the great stuff we've managed to achieve together over the years.
AGFG: Where do you see yourself in the future?
Curtis: The future holds what it holds I say! I'm always pretty open when it comes to what's possible in the future. I have so many things that I want to do and see. I would love to continue to travel, live back in Australia again at some point and in a non-English speaking country, but that's all a long way into the future. Currently, I'm living in Los Angeles with my beautiful wife and 2-year-old son and life is very exciting at home and at work, especially with opening my restaurant in February. Come and visit me!! But really, who knows what the next phase is, bring it on whatever it may be.