By Leigh O'Connor.
When hired as a Private Chef,
Alan Dawes
serves up more than just a plate of food – he creates the experience of eating at a fine dining restaurant in the comfort of your own home.
Alan's passion for great food started at the age of 16 when he moved to France to work in Michelin-starred restaurants and learn the secrets of great French cuisine. His career in the UK saw him work at multiple award-winning restaurants and under such Chefs as Marco Pierre White.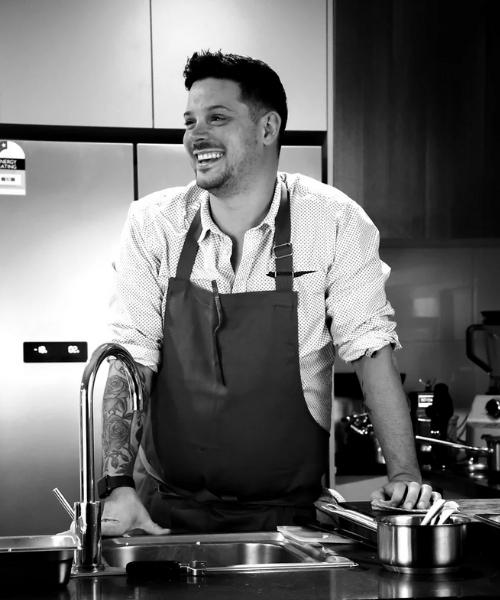 Moving to Australia in 2013 to work at Homage restaurant in Grandchester, Alan discovered a love for Australian produce, resulting in farm-to-fork dishes which led to an AGFG Chef Hat. From there, he worked at several great establishments including NuNu's in Palm Cove, Tarrawarra and The Stables at Stones in the Yarra Valley.
Moving to The Long Apron on the Sunshine Coast as Sous Chef under Chris Hagan perfected Alan's combination of traditional French cuisine and Australian produce. Deciding it was time to start his own catering business, he launched Alan Dawes Private Chef and has since won two AGFG Readers' Choice awards for regional dining.
Now this multi-talented cook has launched an e-book 'Cook Fine Dining in Your Home' with some of his favourite recipes, accompanied by wine pairings from sommelier Gavin Wrath – a UK-born wine professional with more than 16 years' fine dining beverage experience.
"When I am in people's homes I get asked a lot of questions on how I create these type of dishes outside of a commercial kitchen and what inspires my creations, with the inevitable question of 'can I get the recipe?' following each conversation," Alan explains.
"I love how intrigued people are by my food and it is a truly humbling experience that people have the desire to try to recreate my dishes. I have spent years collecting books by famous Chefs so I could try to recreate some of their dishes; to be on the other side is a fantastic feeling."
Alan says after being asked yet again one day for a recipe, his wife suggested he should just write his own cookbook.
Beautifully photographed, 'Cook Fine Dining' dishes up eight recipes and two sides from entrées like
veal tartare, pickled beetroot and herb mayonnaise
to mains of duck breast, carrot and ginger purée and orange vincotto – all with wine pairing recommendations to take the guesswork out of your next dinner party.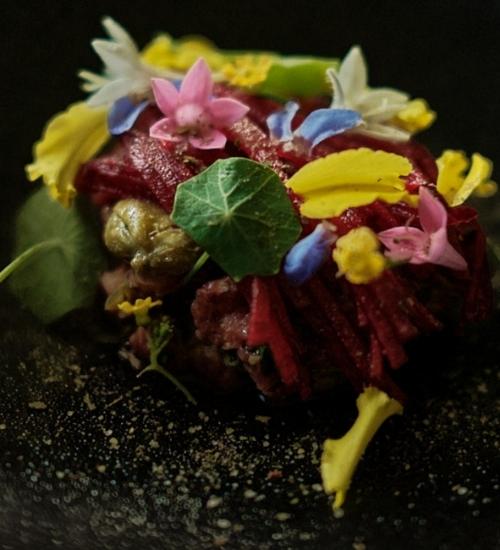 "You will find recipes designed to be smaller, more delicate and bursting with flavour – the idea is for you to select four or more dishes and try to create your own degustation at home," Alan says. "Each dish is portioned for two people and can easily be changed for more guests."
Any of the dishes can be turned into a main serving by simply doubling the recipe and Alan suggests testing them out on the family before inviting friends over for a dinner party.
"Don't forget to get creative with your plating. Throughout this book you will find tips on the types of garnish I like to use to finish my dishes."
For example, the recipe for veal tartare Alan has shared with AGFG uses edible flowers from the garden to add a beautiful garnish to the plate.
All of the dishes in the book are guaranteed to make a stunning addition to your next special dining occasion and choosing which ones to serve will be the hardest decision you have to make.
To purchase Alan's book, click
here
.