Borneo-born Chef Esca Khoo issues himself a self-imposed challenge every day – he fasts for up to 18 hours!
Head Chef at Melbourne restaurant
Miss Mi
on the corner of Godfrey and Bourke Streets in the heart of the city, Esca says it is hard to believe someone who plays with amazing food all day, every day would choose not to eat.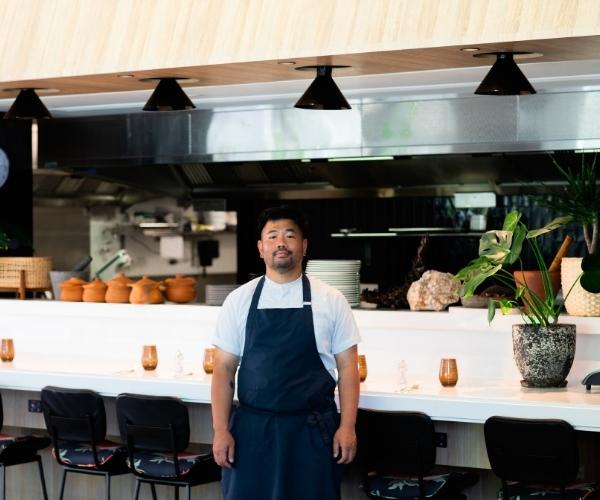 Newly awarded an AGFG Readers' Choice award for Asian in Melbourne, Miss Mi takes you on a culinary journey across Asia, exploring traditional ingredients, iconic flavours and enticing aromas.
Located in the Mövenpick Hotel, enter an exotic interior of vibrant wall murals, warmly glowing lighting, an open bar and couches for chilling with a Vietnamese Espresso martini.
Inspired by watching television Chefs such as Curtis Stone, Jamie Oliver and Anthony Bourdain as a teenager, Esca couldn't stop thinking about food and cooking – although he still harboured dreams of becoming a professional footballer.
At 16-years-old he saved enough money for flights to Western Australia and began studies at the Australian School of Tourism and Hotel Management.
"Balancing a new life and finding work was extremely difficult,' he tells AGFG. "I would knock on restaurant doors to ask for a job and slowly but surely, I was allowed in as a kitchen hand.
"Those early years were a constant battle of balancing college, work placement hours, getting a kitchen job and visa issues. I even failed my English test more than 10 times, but I persevered through all of the adversity."
Eventually, his studies were completed and his work experience in the dish pit and cooking grew to the extent he landed jobs at huge restaurants such as Noma Australia, Dinner by Heston Blumenthal, Sepia, Brae and Longrain.
"Miss Mi is my first Head Chef appointment and a place where I can recreate Asian cuisine – I am very happy to finally have this opportunity to share my world."
Defining his style as reimagined, eccentric, purposeful, generous and flavourful, Esca loves the passion, creativity and focus that his career affords him.
"I love cooking so much I don't even call it work – the joy and happiness I get from cooking for my guests is addictive."
Obsessive-compulsive about wastage in the kitchen, Esca says there is actually no wastage if you see the endless possibilities.
"Wastage is a problem and we all need to work to reduce it. If you knew how much work goes into it, or if you used your own hard-earned money to attain it, you would look at things differently."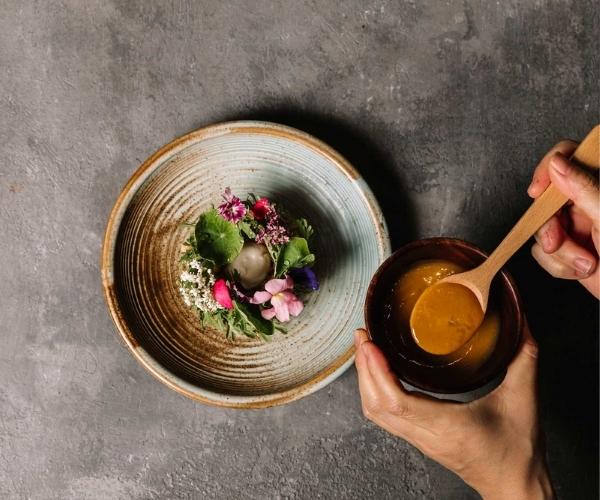 Esca shares his recipe for
Khmer chicken salad
with us – a dish inspired by the Khmer people and a combination of Thai and Vietnamese cuisine merged into one, forming what Cambodian food has become today.
COVID has taught this Chef that patience and solidarity are vital – we need to care about the mental health and happiness of everyone trying to make ends meet and doing what they can to drive the recovery of the hospitality industry.
"All we want to do is just look after people – that is what the hospitality world is all about."