Technically, it's not drinking alone if the bartender is there!
You know the drill…it's Friday afternoon and time to relax after a long and stressful work week.
What better way to chill out than with a cocktail at your favourite bar or restaurant. Alternatively, you could take the party home and concoct the perfect drink to usher in the weekend.
Say cheers to our Cocktail of the Week series, where each Friday we will highlight a cheeky creation to tantalise tastebuds and set the tone for good times.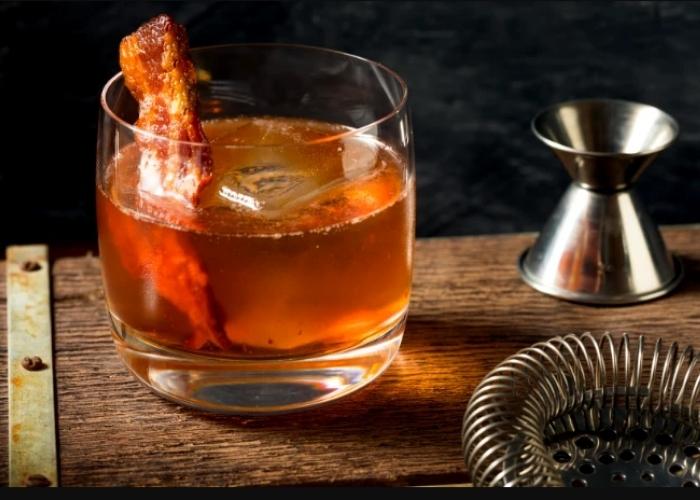 Held on the first Saturday of September each year, Bacon Day celebrations usually involve passionate cooks creating and consuming dishes and drinks containing this well-loved piece of meat.
This cocktail is perfect for any occasion, or just when you want something sweet, but not too sugary. It is also a great drink to serve at parties, or as an after-dinner treat with friends and family.
Remember as you sip this creative concoction…bacon doesn't ask silly questions – bacon understands!