Technically, it's not drinking alone if the bartender is there!
You know the drill…it's Friday afternoon and time to relax after a long and stressful work week.
What better way to chill out than with a cocktail at your favourite bar or restaurant. Alternatively, you could take the party home and concoct the perfect drink to usher in the weekend.
Say cheers to our Cocktail of the Week series, where each Friday we will highlight a cheeky creation to tantalise tastebuds and set the tone for good times.
France has long been known for its culinary know-how – it extends beyond food and wine to include classic French cocktails. As they do with food and wine, the French also know how to make a balanced and pleasing drink to enjoy after work with friends.
The
French 75
cocktail is at the top of the list – this light, effervescent drink is the perfect balance of Champagne (or you can substitute sparkling wine such as Prosecco or Cava), lemon juice and aromatic dry gin.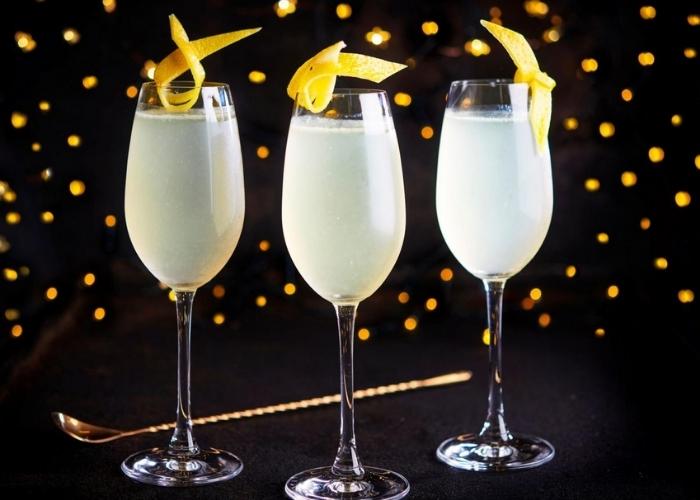 Keep it super French by using a French gin such as Citadelle and an affordable French Champagne like Veuve Clicquot Yellow Label Brut.
Use a Champagne you would drink by itself, but don't use a super expensive sparkling wine – save that for sipping on its own!
This delicious drink dates back to World War I and an early form of it was created in 1915 at the New York Bar in Paris – later known as Harry's New York Bar – by barman Harry MacElhone.
The combination is said to have such a kick that it felt like being shelled by the powerful French 75mm field gun.
British novelist Alec Waugh dubbed the cocktail 'the most powerful drink in the world', while Harry Craddock added 'hits with remarkable precision' to his recipe in
The Savoy Cocktail Book
, making it the ideal drink to celebrate all things Français this weekend.