Technically, it's not drinking alone if the bartender is there!
You know the drill…it's Friday afternoon and time to relax after a long and stressful work week.
What better way to chill out than with a cocktail at your favourite bar or restaurant? Alternatively, you could take the party home and concoct the perfect drink to usher in the weekend.
Say cheers to our Cocktail of the Week series, where each Friday we will highlight a cheeky creation to tantalise tastebuds and set the tone for good times.
A celebration of heritage using elevated Asian flavours and Australian native ingredients is on the plate at
Turbine at The Trawool Estate
on Goulburn Valley Highway in Trawool. Something of a bespoke decadent, speakeasy-style cocktail bar and intimate shared dining destination, Turbine takes its culinary inspiration from Chef Eric Kwek; accompanied by delectable drinking choices from an electric cocktail list and ever-expanding wine list.
Mixologist Jessica Chiapolino brings us the
Wind Swept Mule
cocktail – a refreshing, long drink that complements the array of robust Asian flavours you'll find on the menu at Turbine.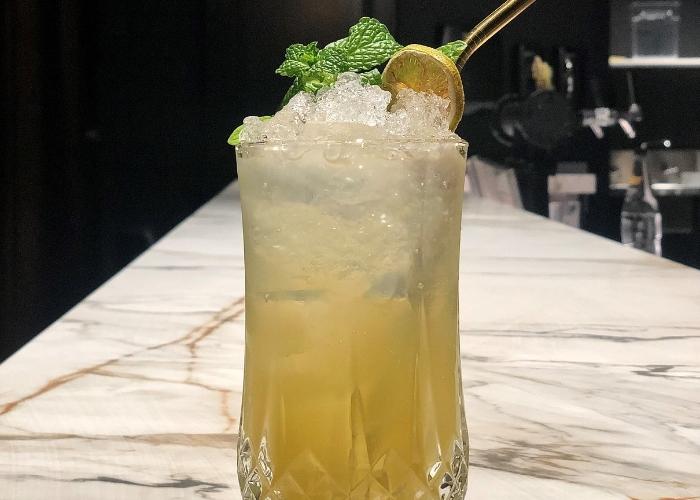 "We use our own in-house Wild Water Vodka, which is distilled in the cellar depths of the estate," she says. "This cocktail was designed in alignment with the traditional Asian spices of ginger and turmeric. We make the syrup in-house, utilising homegrown produce."
The cocktail's name evolved from the launch of Turbine restaurant in July 2021, making reference to the surrounding Goulburn Valley and the turbines that overlook the stunning estate.