It's everyone's fave pub classic – chicken parmigiana – a dish so widely loved it has its own nickname!
Whether you call it a 'parma' or a 'parmy', there is no doubt Aussies have fallen in love with chicken schnitzel, covered with tomato sauce and topped with melted cheese.
The origins of the dish do go back to old Italy, where it was originally made with eggplant and not chicken, as poultry was too expensive for most households. Once Italian immigrants arrived in America, they discovered meat was cheaper and more widely available, resulting in many Italian dishes such as meatballs and parmigiana being made with chicken.
However you top it, there is a parmy out there for everyone…here are five restaurants to find the best parmy in town:
Bringing café fare with flair to the heart of Melbourne city,
Docklands Den
on Rakaia Way is the place to head for a quick lunch fix or catch up with friends over great coffee. A bright and breezy vibe of tiled floors, sea-green chairs and cabinets overflowing with all manner of treats sets the mood for enjoying everything from muffins to burgers, sandwiches and chicken parmas.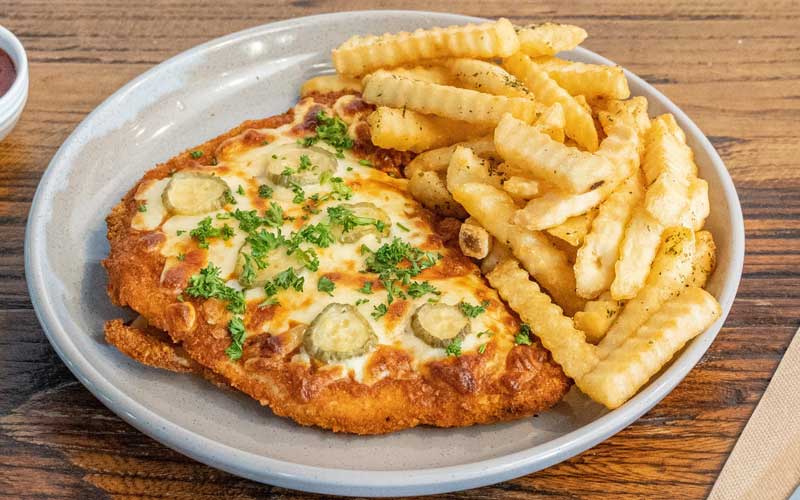 Stop in on Tuesday and Wednesday nights and say ciao to 10% off Docklands' renowned and much-loved parmigiana from traditional Napoli to mushroom, Hawaiian, Mexicana, carbonara and peri peri.
Those seeking family-friendly bistro fare with flair head to
Kyneton RSL
on Mollison Street. This Kyneton venue boasts a sports bar to watch live action and an inviting dining room where friends and family gather in warm and welcoming surrounds of exposed brick and blond wood table settings to enjoy classic dishes done well.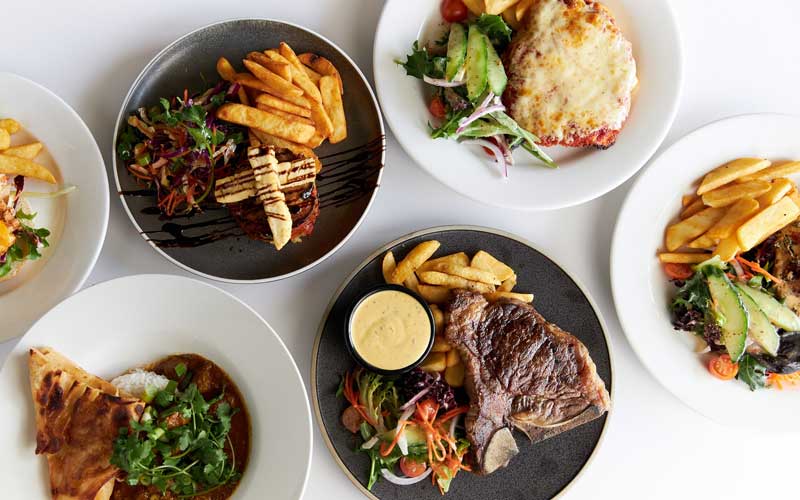 Tuesdays mean winner, winner, chicken dinner as parmas are just $16 – not a fan? Don't worry the full menu is still available for chowing down on offerings like chicken fricassee with mushrooms, creamy brie and thyme sauce, crispy prosciutto and your choice of sides.
Offering an innovative and modern take on traditional cuisine, find a unique blend of Middle Eastern, Indian and international classics at
Meze Restaurant & Bar
on Springvale Road in Glen Waverley. Nestled in Novotel Melbourne Glen Waverley, this stylish restaurant exudes a moody vibe of subdued lighting, geometric pendents, green plush velvet stools to perch on at the bar and comfy chairs to chill out at intimate tables, while perusing a menu with something to tempt all palates.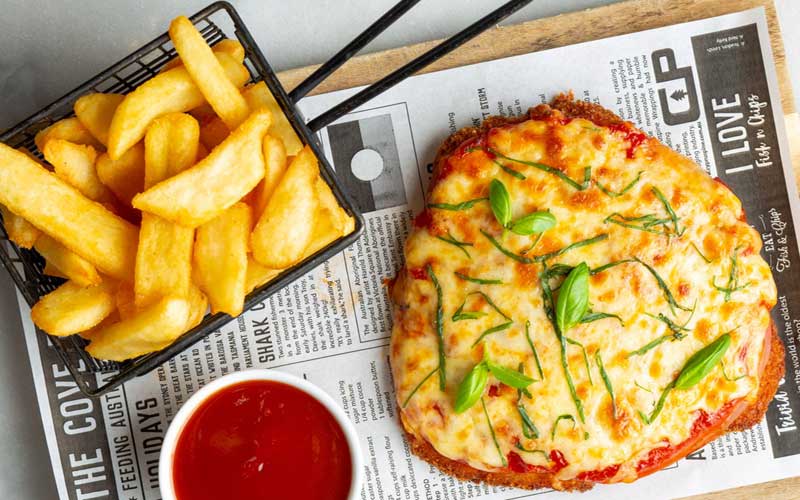 From the classic menu come plates like chicken parma with double-smoked ham, Napoli sauce, mozzarella, fresh basil, chips and salad, or go for an Indian curry favourite like prawns in mild coconut sauce, flavoured with curry leaves.
Brother duo, Mark and Tony Pendreich are the brains behind
The Valley Cellardoor
, a popular wine bar and bottle shop on Hall Street in Moonee Ponds. A picket fence borders a front beer garden, penning in a crowd of lively locals enjoying time spent unwinding in good company while further in, an earthy and rustic style abounds around a small-scale open-plan kitchen and shelves stacked to the roof with wine.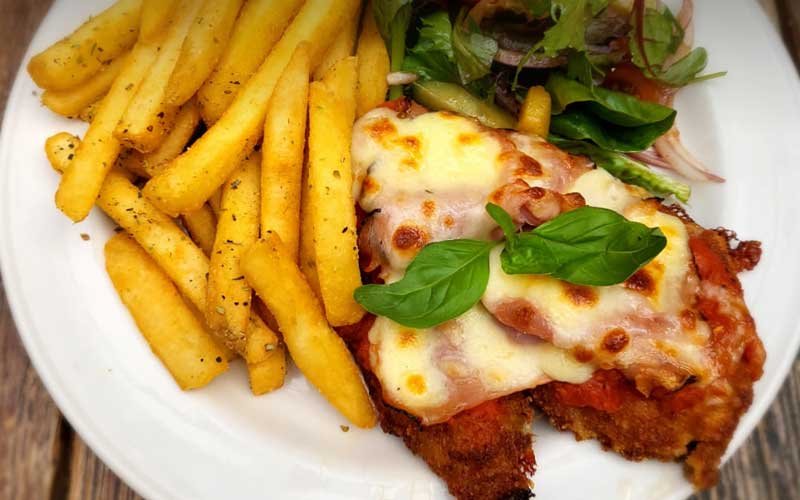 For Thursday dinner, parma lovers are spoilt with $16 offerings of both classic chicken schnitzel, parma sauce and mozzarella, or meat lovers, topped with sliced ham, hot salami and BBQ sauce, served with salad and fries.
Tasty bistro meals in a refurbished environment have locals returning time and again to
Ballarat Leagues Club
on Humffray Street North for a family dinner. On warm days take to the alfresco area with a cold ale in hand, when the weather turns colder cosy up indoors in front of the fire and warm your soul before heading to the restaurant for a hearty meal.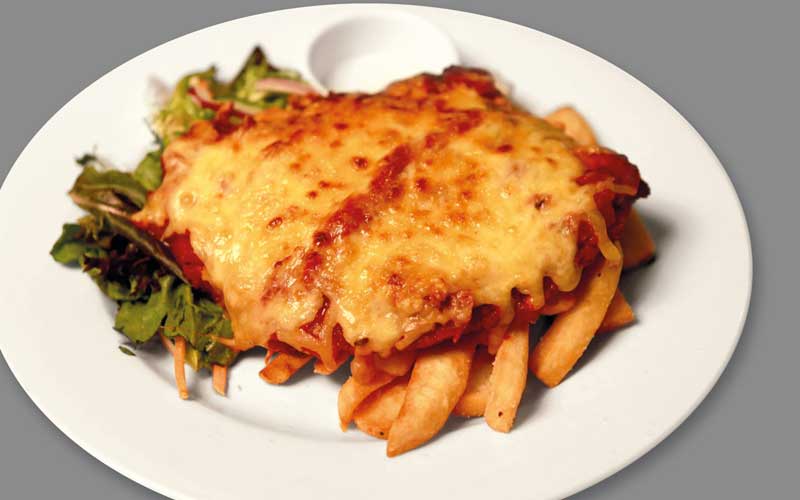 Exciting starters, classic mains and traditional favourites have locals and visitors coming back time and again for an Italian parma - schnitzel, pesto, Napoli sauce, salami, red pepper salsa, melted cheese with sides of mashed potato and house salad.