Pizza is the world's favourite fast food – we eat it everywhere, at home, in restaurants and in the park. Some 3 billion pizzas are consumed in the United States alone each year, that's a whopping 46 slices per person!
People have been eating pizza in some form or another for centuries – pieces of flatbread, topped with savoury offerings were served as a simple and tasty meal for those who couldn't afford plates or were on the go.
It was in the late 18th Century that the pizza we know today came into being. Naples had become one of the biggest cities in Europe and fuelled by trade and an influx of peasants from the countryside, its population boomed.
Always on the go in search of work, these country folk needed food that was cheap and easy to eat – pizza met these needs. Street vendors would carry huge boxes of pizza under their arms, which would be cut to meet the customer's budget or appetite.
Not that different to having a pizza in a hot box delivered to your door by bicycle!
As we celebrate all things pizza this week, here are five of our favourite restaurants to get your fix:
For a taste of regional Italian flavours, organise to meet friends at
Al Taglio
restaurant, a Surry Hills establishment located on Albion Street. Filled with a lively buzz, a modern open plan interior draws a sleek crowd of Sydneysiders, while a relaxed outdoor setting is well suited to kicking back over after-work drinks through balmy evenings.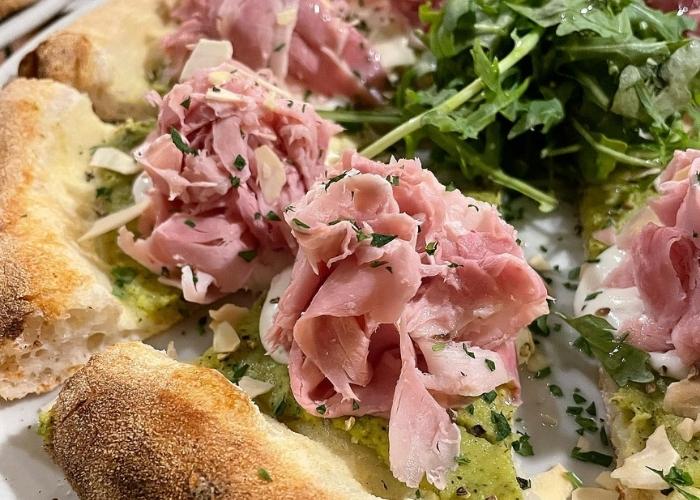 Stop by Al Taglio in Surry Hills for a slice of Gustosa pizza.
Loaded with antibiotic and hormone-free smoked ham, come in and pick up a slice of Gustosa pizza on a zucchini pur
é
e base, topped with goats' cheese cream, toasted almonds and mint oil.
Named after a popular early sailor,
The Captain of Aireys
on Great Ocean Road in Aireys Inlet is a fun and friendly restaurant, where you can watch your pizza being hand-stretched as you order. The Captain was always welcome at social functions, entertaining guests with music and children with his sailing ship models; now his namesake restaurant delivers delicious wood-fired pizza to locals topped with premium ingredients.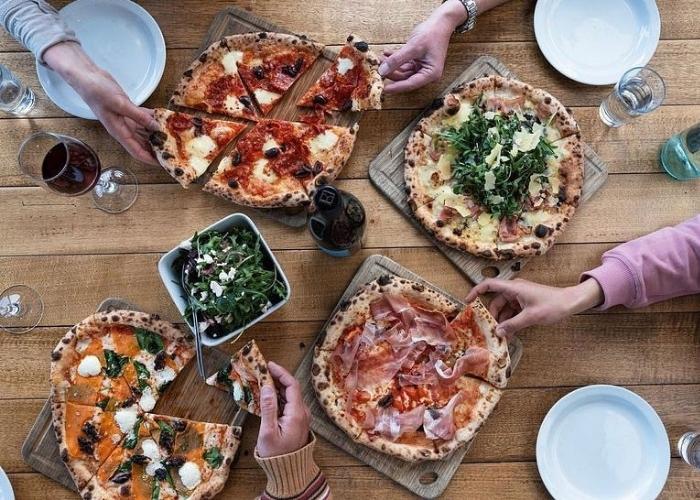 Watch your pizza being hand-stretched as you order at The Captain of Aireys.
Pair an icy brew with gourmet pizza like garlic prawn, chorizo, chilli, feta and mozzarella on a Napoli sauce base; or pear, pork, fior di latte, gorgonzola, garlic, rocket, Parmesan and sticky balsamic.
Those seeking New York-style pizza by the slice in Dicky Beach head along Beerburrum Street to find new bambino on the block,
Nick's Pizza Co
. Located in The Portobello, this pizzeria delivers casual, relaxed beachside dining – under fairy lights in the covered alfresco area, or indoors where a well-stocked bar offers to quench all thirsts in style.
Have a pizza party at Nick's Pizza Co in Dicky Beach.
Say ciao to pizzas like the Big Saus – pepperoni, Italian sausage, meatballs, mushroom and garlic – or buffalo chicken, with red onion, croutons and ranch dressing; before fresh cinnamon doughnuts, served with crème Anglaise.
Hidden down a laneway in the heart of Footscray's River Precinct lies
Back Alley Sally's
on Yewers Street. This old t-shirt printing factory has been lovingly transformed into a local institution, with a solid line-up of taps, cocktails and tasty food; head upstairs for a warm welcome and when the weather Gods allow, Sally's outdoor extension is the place to see and be seen with a cheeky cocktail in hand.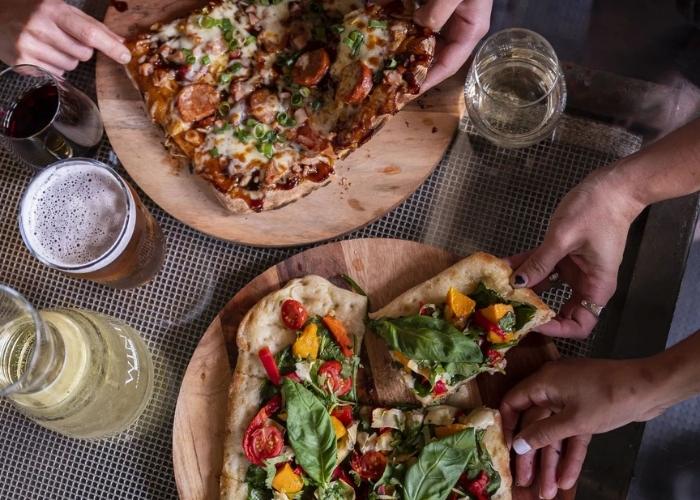 Gather your tribe and head to Back Alley Sally's for pizza and a brew.
Devour pizza slices like Wannabe Warwick – Napoli, shaved ham, mozzarella, artichoke hearts, olives, mushrooms and oregano – or the Cray Cray, with Napoli, beef mince, caramelised onion, dill pickles, mozzarella and American mustard.
There's something to tempt all tastes from pizza to pasta and chicken wings at locally-loved
Pax Hill Pizza
on Barker Crescent in Traralgon. This family-owned business uses only the freshest ingredients to create a range of traditional and gourmet pizzas, authentic plates of pasta, marinated ribs, salads and desserts; along with vegetarian and gluten-free options.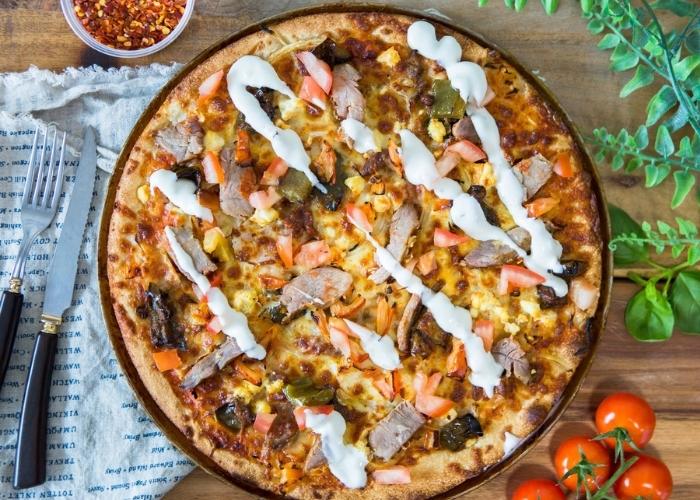 Travel the globe with pizza slices such as Mexican, with ham, salami, bacon, capsicum and chilli; or head to Greece with the souva – tomato, cheese, onion, seasoned lamb, roasted capsicum, feta, fresh tomato and tzatziki sauce.
Still craving a slice of pie? Click
here
for more pizza restaurants near you.