By Leigh O'Connor.
"Start with one doable thing… learn how to do that one thing and make it a habit. Because what we habitualise, we take into the heart of everyday life. This is how life works and it's how creating a homemade life works also." ~ Kirsten Bradley and Nick Ritar.
Do you want to know how to grow your own food, keep bees or forage for edible seaweed along the shoreline?
Championing real skills for down-to-earth living, 'Milkwood' by Kirsten Bradley and Nick Ritar may change your life. Divided into five key sections about tomatoes, mushroom cultivation, natural beekeeping, seaweed and wild food, Milkwood provides inspiration and ideas on living a more home-grown life.
Kirsten and Nick left the city to start a small permaculture farm called Milkwood 10 years ago, on a 20-acre patch of land on the edge of Nick's family farm at Mudgee in New South Wales. Searching for a simpler life, they discovered permaculture – the discipline of creating regenerative farms, communities and landscapes with good design and skills.
It turned their lives upside down, the farm's name and emerging educational enterprise was chosen to represent both softness and strength, sustenance and shelter. Since then, the couple has been growing food and sharing skills wherever they have lived or travelled – from building biochar stoves to creating rooftop community gardens and teaching permaculture design.
The resulting book, best read with a pot of tea at your elbow and a notebook beside you, is all you need to start living a more simple life. Covering topics like DIY projects to wild fermented recipes, their in-depth knowledge and hands-on instruction will motivate the whole family to get growing, keeping, cooking and making.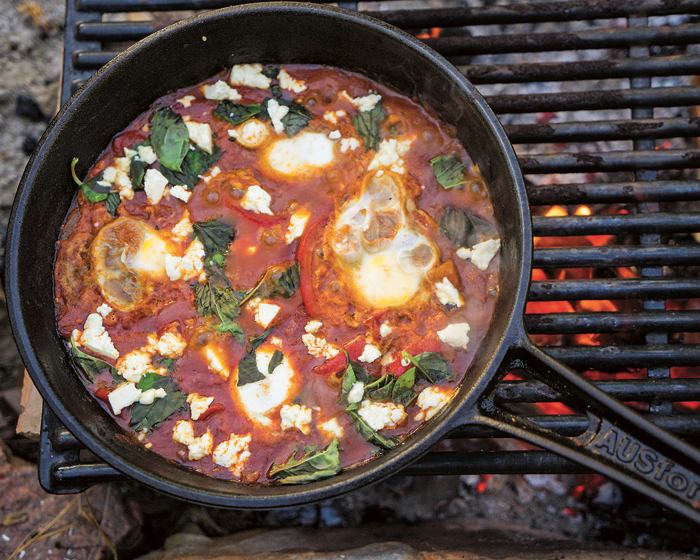 Shakshouka is a much-loved Middle Eastern tomato and egg dish, often eaten for breakfast and supper. There are hundreds of variations, Kirsten and Nick's dishes up an easy fireside meal using homemade passata, fresh eggs, feta, fresh herbs and garlic, ideally enjoyed with crusty sourdough.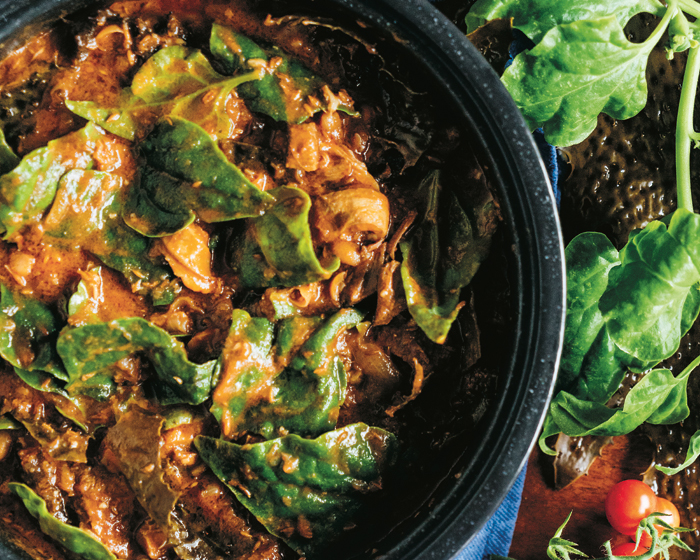 After foraging for edible seaweed, why not try Milkwood's recipe for slow-cooked kelp, bean, lamb and wild greens stew. A version of their standard family casserole, it's hearty, warming and delicious without being heavy and great to put in a thermos to enjoy on a beach walk – or perhaps simply in the backyard by the fire pit.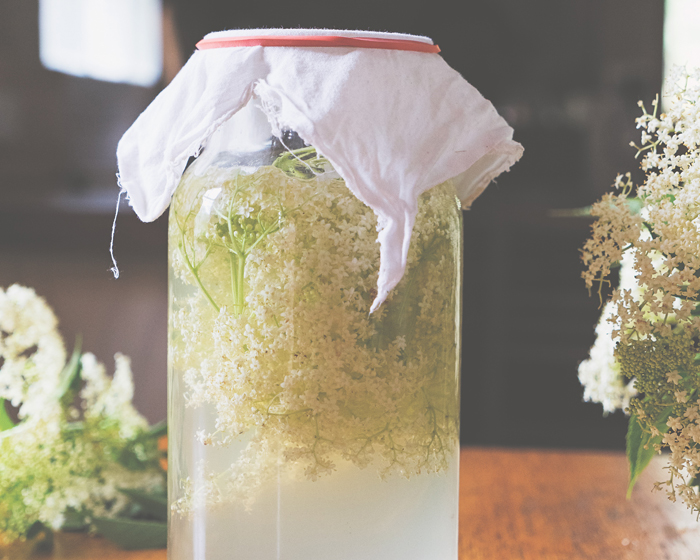 For a Spring drink concoction, try the couple's wild fermented elderflower soda. It's family-friendly and delicious as an afternoon treat on a warm day, with the fizz coming from whey and the yeast in elderflower pollen. As there is so much potential for fermentation from the pollen yeast, it ferments quickly before all the sugar is dissolved and the alcohol content rises, making it ideal for all ages and sizes of family members.
Beautifully photographed and chock full of interesting information, lifestyle choices and DIY advice, Milkwood will fascinate, resonate and innovate readers around the country.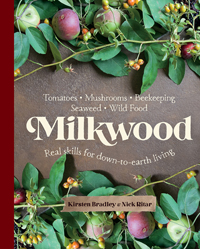 Images and recipes from Milkwood by Kirsten Bradley and Nick Ritar, Murdoch Books, RRP $45.00 Photography by Kate Berry and Kirsten Bradley, Illustrations by Brenna Quinlan.