February 2012
Wine Tasting in the Heart of the City
The 2012 annual Cellar Door Festival in Adelaide will be held this year from Friday 24 to Sunday 26 February 2012. Wine enthusiasts can anticipate unlimited tastings of up to 150 wineries from 12 iconic South Australian wine regions.

Conveniently located at the Adelaide Convention Centre, the festival program includes Masterclasses from "Brilliant Wines of SA" to "Wine and Chocolate: A Decadent Tasting". Encouraging people to buy tickets in advance, the festival has put together an incentive prize package.
You can WIN a $320 Salena Estate Wines Mixed Dozen.
Some of the yummiest and most irresistible food in South Australia will be on display at the festival; you'll want to get in line for the tasting. One feature event you won't want to miss is the Regional Farmers Market where feasts of tempting platters, displaying fresh regional produce and top quality barbecue treats, will be available for purchase.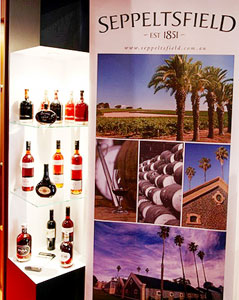 You will find up to 21 wineries representing any one of the 12 major SA wine regions, so if you fancy a particular area you can focus your sampling energies there. Wine lovers will literally and figuratively swoon with the variety of varietals, considering that over 150 South Australian wineries, breweries and food producers are participating. When wine matching with your meals and snacks at Cellar Door Wine Festival - Adelaide, prepare to be spoiled for choice.
If you step away from the Convention Centre, refer to our Adelaide Travel Guide for helpful restaurant information. It also includes detailed accommodation information that will help you choose where to book your rooms.
There's always something going on. Find out more about What's On in February.