By Leigh O'Connor.
As a family of six, there are frequent episodes of chaos in the Klim-Ellis household in Bali as
Lindy
, husband Adam and four children struggle to maintain life balance and embrace routine.
An iconic society figure and entrepreneur, Lindy frequently travels back to Australia from Indonesia for her business
Fig Femme
and has now partnered with leading Australian plant-based nutrition brand,
eimele
.
Bringing to life the brand's focus on supporting Super Mums with its
Shine Greens
health supplement range, Lindy embodies most Aussie Mums who are juggling work with the demands of running a home and raising kids.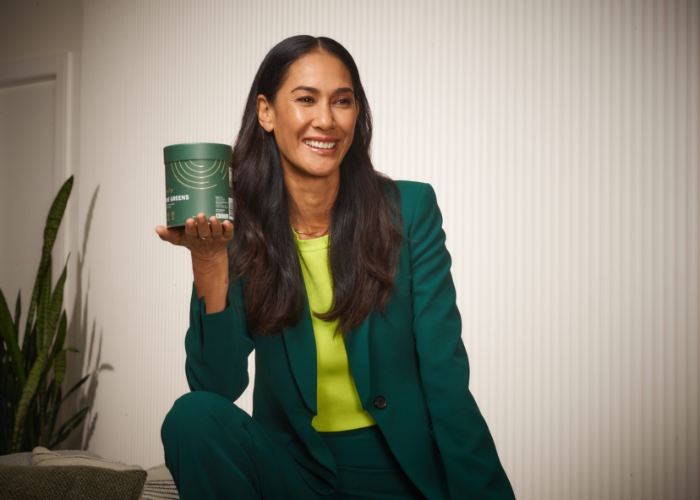 After her first marriage to Olympic swimmer Michael Klim, this Balinese princess married British property developer Adam Ellis in 2016 and has lived in Bali for more than 12 years, truly embracing the laid-back island lifestyle.
The former model has graced some of the world's leading magazine covers and walked the catwalk for Myer along with super luxe brands Gucci and Chanel.
"As a close-knit family, we place a strong emphasis on maintaining balance and embracing routine," she tells AGFG. "However, due to the size of our family, achieving this can be quite challenging.
"Nonetheless, we are committed to adapting as best we can and refraining from being too hard on ourselves when things don't go exactly as planned. We understand the importance of surrendering to circumstances beyond our control."
A big advocate of consuming eimele Shine Greens when she travels, Lindy says the supplement provides the necessary nutrients to support detoxification of the liver, kidneys and gut, which are crucial for maintaining good health.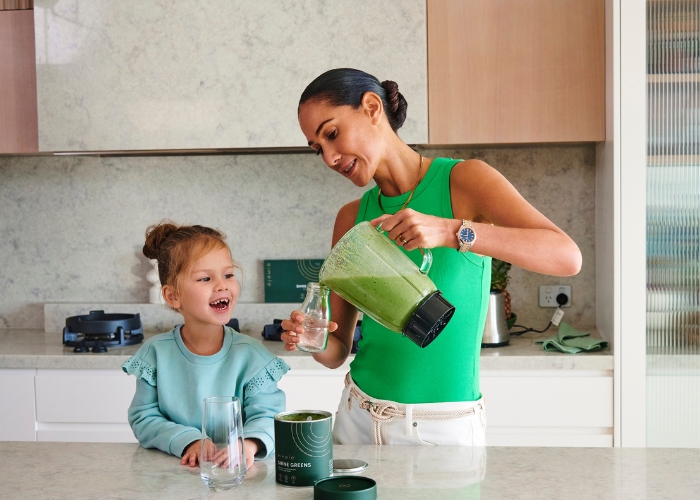 "As a parent, I've encountered my fair share of fussy eaters – Shine Greens contains 62 nutrients and it's instrumental in ensuring my children receive essential nutrients they need without them even realising.
"Every morning, I enjoy a refreshing glass of room-temperature water with Shine Greens. As for my children, they love incorporating it into their delicious smoothies or as an addition to their meals – it works well sprinkled on yoghurt or salad."
Lindy says when she is out of her regular routine, she tends to slip into bad habits and her diet becomes more relaxed, resulting in increased consumption of food and drinks.
"I enjoy indulging in a treat occasionally, whether it's a meal or a drink. Red wine is something I particularly relish and on occasions when I happen to indulge in a little too much red wine, I might find myself craving a Zinger burger and chips from KFC!"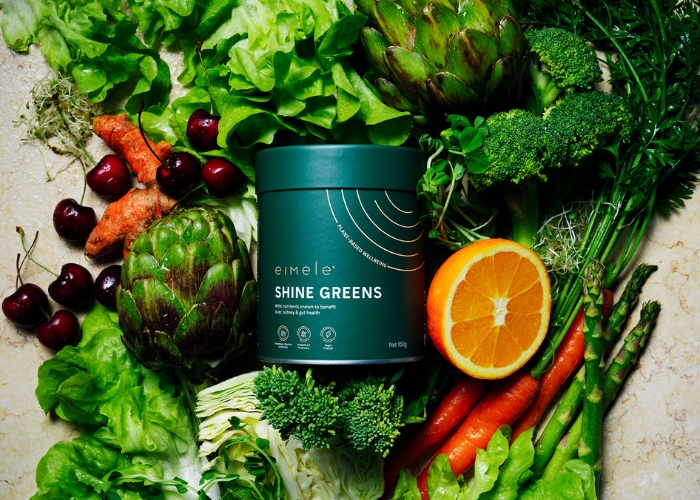 Hand-picked by Lindy, we are offering one lucky AGFG Super Mum the chance to win a Shine Greens and
Minenssey
Pamper Pack, valued at more than $760! This luxurious and nutritious at-home self-care pack will nourish you from top to toe, inside and out, with the best quality Australian ingredients.
Known for its delicious smelling skin and body care products infused with powerful natural botanicals, Minenssey is perfect for Super Mums and their busy lifestyle – the prize includes a clay mask set, body wash and lotion, face, neck and eye cream, lip balm and much more.
To win, click
here
and tell us in 25 words or less why you or your fave Super Mum deserves to be pampered by Minenssey and Shine Greens!