Long the home of Spring Break students from the United States, Cancun has also established itself as a go-to Caribbean destination for holidaymakers the world over. Surrounded by the breathtaking crystal clear ocean, soft coral sands and mystical Mayan ruins, a visit to Cancun will make you wonder whether you are in a dream, or actually there.
With a range of tourist options for all ages, Cancun goes beyond imagination - from trendy nightlife to an underwater museum. This Yucatan paradise boasts kilometres of pristine white sand beaches begging to be explored, along with eco-theme parks with extreme water sports and tequila lessons. This city is full of sun, sand and adventure – to help you out, here are our top 10 things to see and do while sipping a cerveza and soaking up the rays…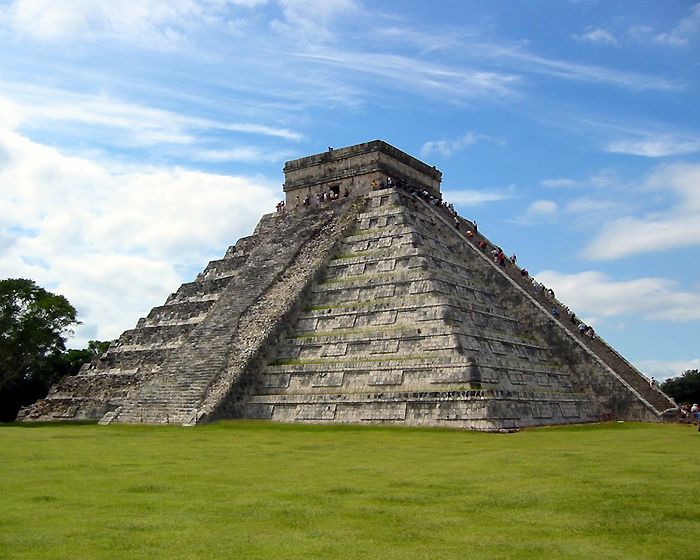 Image source: chicenitza.com
Chichen Itza:
This ancient Mayan ruin and world heritage site, is a place of towering pyramids, huge temples and carved columns. The second most visited archaeological site in Mexico, a must see is the Castillo Pyramid with its 365 steps, 52 panels and 18 terraces, built for cosmological symbolism and accessed by a narrow stairway. The ruins are home to Mayan sports fields, where huge crowds would watch games with intricate rules, as told by the fascinating carvings lining the court area. Whether exploring with a tour group or solo, Chichen Itza is the number one stop in Cancun, followed by a cool dip in the amazing 'secret wells.'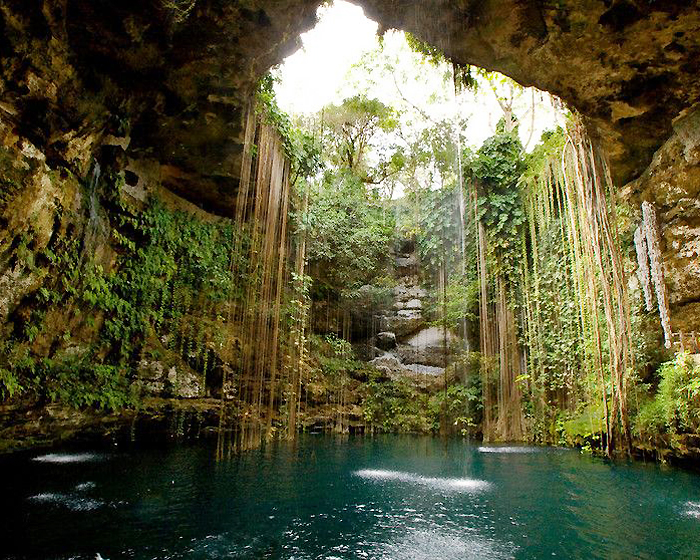 \
Image source: cancunadventure.net
The Cenotes:
Meaning secret well, the Cenotes are sinkholes filled with water, forming caves and underground rivers, located just a stone's throw from Cancun. Exploring one of these natural wonders is top of any list – snorkel, swim or dive to see underwater formations and marine life that abounds in these waters. Ik-Kil is one of the most popular cenotes and is located a couple of kilometres from Chichen Itza, offering waterfalls, lush vegetation and a well more than 40 m deep. Gran Conoto, or Sac Aktum as it is sometimes called, is the place to watch turtles surface beside you and swim alongside fish in stunning, clear water while bats are also plentiful; along with locker rentals, bathrooms and jumping platforms.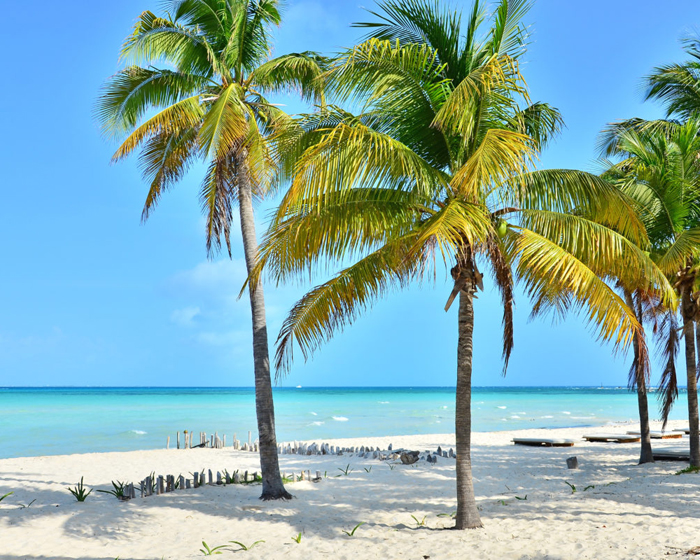 Image sourece: isla-mujeres.net
Isla Mujeres:
Take a break from the bustling city and escape to Isla Mujeres – the Island of Women. Just a short 20 minute ferry away from Cancun, escape to a world of sun, sand and relaxation, where renting a golf cart, bicycle or scooter is the ideal way to tour an island only 7 km long. Rent a kayak and paddle the blue waters, keeping an eye out for the abundance of dolphins that frequent this area, or visit the turtle sanctuary and get up close and personal with these fascinating creatures. With many budget hotels, Isla Mujeres is an ideal place to spend the night, grab a local beer at one of the many hangouts and chow down on authentic Mexican food.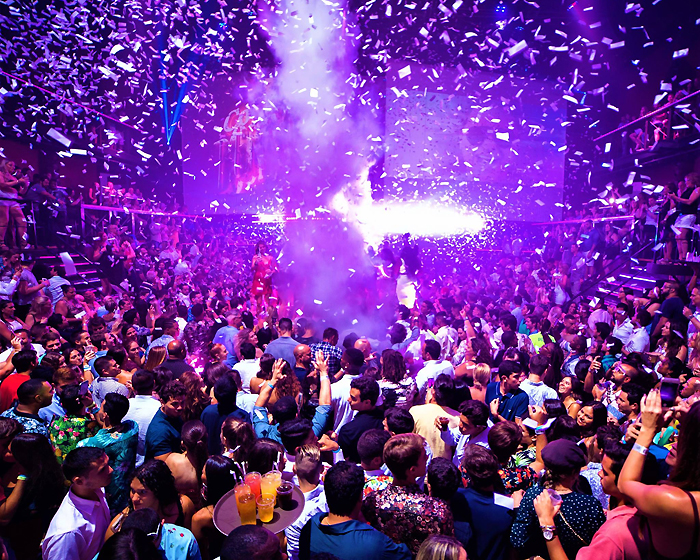 Image source: cocobongo.com
Club Coco Bongo:
A mix of nightclub and live shows, Coco Bongo is the most famous club in Cancun, promising a non-stop night of entertainment with new shows happening every 10-15 minutes. Elaborate costumes and acrobatic performances ensure this club is a numero uno stop for holidaymakers, whether opting for the VIP experience with your own personal waiter and premium drinks, or taking the local approach and waiting in line. Either way expect fog sprayers, musicians, impersonators, streamers, confetti and anything else imaginable…
Underwater Museum:
The world's most famous underwater sculpture museum – Museo Subacuatico de Arte – was designed in response to damage being done to local reef areas, providing a safe haven for coral growth and marine life. Beginner to advanced divers can discover more than 400 life-sized statues, snorkelling is also an option but the water becomes murky when it is busy and the statues are more awe-inspiring when beside them, rather than above. Discover the famous 'Man on Fire', a figurine that is becoming covered with fire coral, or the 'Collector of Dreams' statue that has several in-bottle messages of peace and environmental health. See musamexico.org.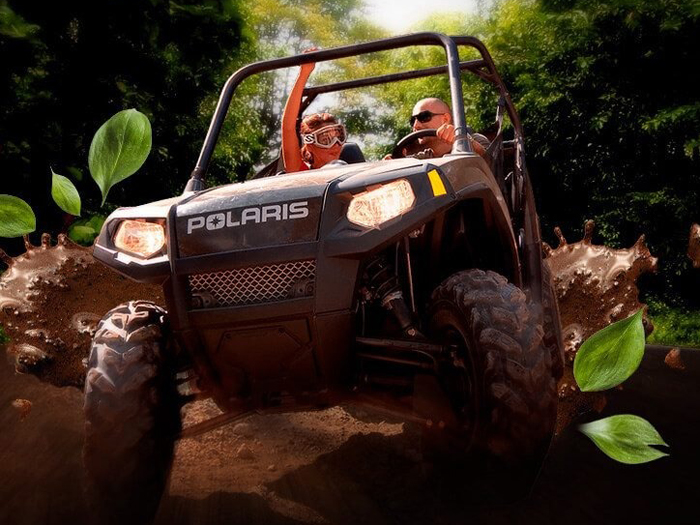 Image source: selvatica.com.mx
Selvatica:
Covering more than 330 acres of Mayan jungle, this adventure destination is way more than a theme park. One of the most popular tourist day excursions, drive ATVs on Selvatica's Mud Madness course, hurl head first through the jungle on zip lines, or ride the human roller coaster Tarzana, for the ultimate adrenalin fix. Ranked as one of the top 10 adventure venues in the world, it is no wonder Selvatica's motto is 'making adventure personal' – test your balance on the aerial bridges, or try the bungee swing to get the most out of your visit.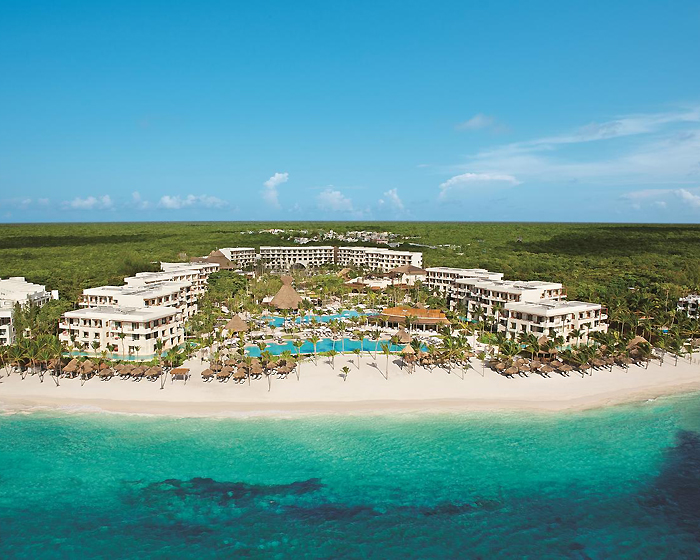 Image source: playadelcarmen.com
Playa del Carmen:
An easy day trip from Cancun, Playa del Carmen is a fabulous place to spend the day shopping, taking a catamaran boat ride, throwing a line in for deep sea fishing, or partying at night. Cleanse your body and soul with a sweat lodge experience at an authentic Mayan Temazcal with a real Shaman, enjoy the Mayan Riviera, or amble along with Quinta Avenida pedestrian walkway next to the beach and check out the local vendors. Public beaches allow visitors to swim in clear blue waters, working up an appetite for a meal at one of the first class restaurants, followed by a pub crawl through the area's hottest nightclubs.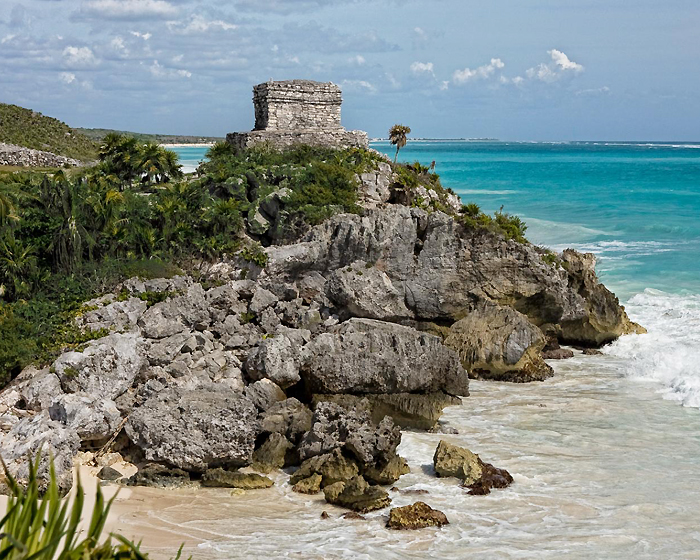 Image source: visitmexico.com
Tulum:
One of the most beautiful and picturesque Mayan ruins in Mexico, Tulum lies 130 km south of Cancun and easily accessible by day tour. While not the most famous, Tulum was a port that traded mainly in turquoise and jade during the 13th Century and sits on a bluff overlooking a white sandy beach. Protected by a 784 m limestone wall on three sides, the ruins are accessible by five doorways built into the walls, while one of the more prominent buildings – the Castillo – sits on a 12 m cliff, where visitors can ascend steep rock steps for great views of the Caribbean.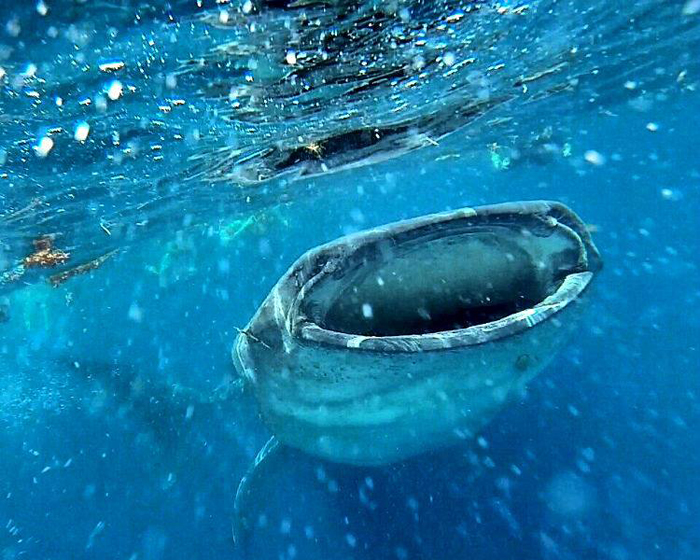 Image source: mexicowhaleshark.com
Swim with Whale Sharks:
Snorkel with Mexican whale sharks off the Yucatan Peninsula on a full-day snorkelling trip from Playa del Carmen. Under the direction of an expert guide, swim with the world's largest fish while looking out for dolphins, manta rays and turtles. Cruise the calm waters around Isla Contoy, Holbox and Isla Mujeres until you spot a denizen of the deep, slip into the iridescent water and snorkel alongside these fabulous fish, watching them feast on microscopic plankton in the tropical waters. Most tours also include a stop at Playa Norte, for a delicious lunch of traditional Mexican fare.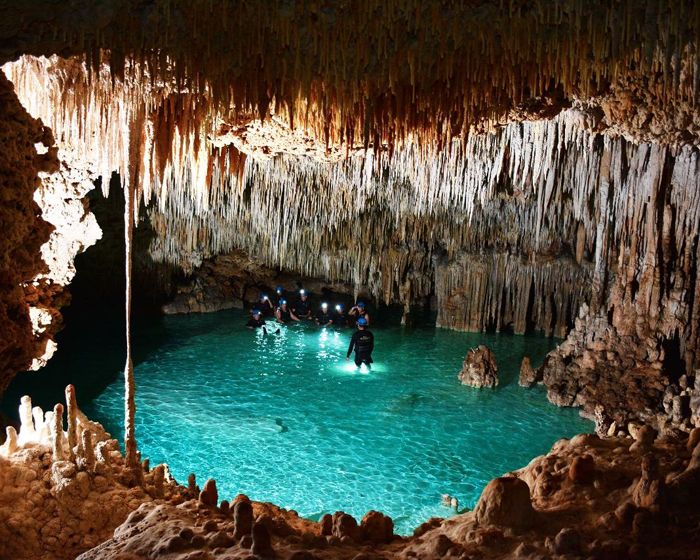 Image source: riosecreto.com
Rio Secreto:
One of the world's great wonders, Rio Secreto takes visitors on a magical journey through crystal caves, where the planet's history is written on the myriad of geological formations. This stunning underground river with thousands of dramatic stalactites and stalagmites, is like stepping back in time and a swim through the turquoise waters while gazing at the natural wonders of the Yucatan, is sure to be one of the highlights of any Cancun holiday. When finished, there are shower facilities to clean up, or swing in a hammock and relax in the Nature Reserve before heading back to the city.
We've just scratched the surface of this Mexican playground on the edge of the Caribbean…for more information click here.