By Leigh O'Connor.
Every year food trends come and go – some quirky, some adventurous and some downright wrong!
Can you guess what is trending in Chef-Hatted restaurants around the country for 2022? We've taken some of the guesswork out of it with these four trends that are popping up on fine dining tables everywhere.
For 2022, we are taking a step back in time with dishes like terrine, caviar and bombe Alaska making a return to menus:
Terrine is a traditional French dish usually served as a starter with crackers, crispbread or bread. It is a loaf that is cooked in a covered pottery mold – also called a terrine – in a bain-marie; usually made from ground, or finely chopped meat such as pork, chicken livers and ham.
Originally created as a hearty meal for French labourers, this dish has evolved into a fancy meatloaf served in even the most upscale restaurants.
Hogget Kitchen
in Warragul dished up a Christmas terrine to diners, with smoked ham, pork, turkey, stuffing, sage, rosemary and housemade rum and brandy sauce. Served with cherry and apricot chutney and red currants, this terrine is as pretty on the plate as it is on the palate.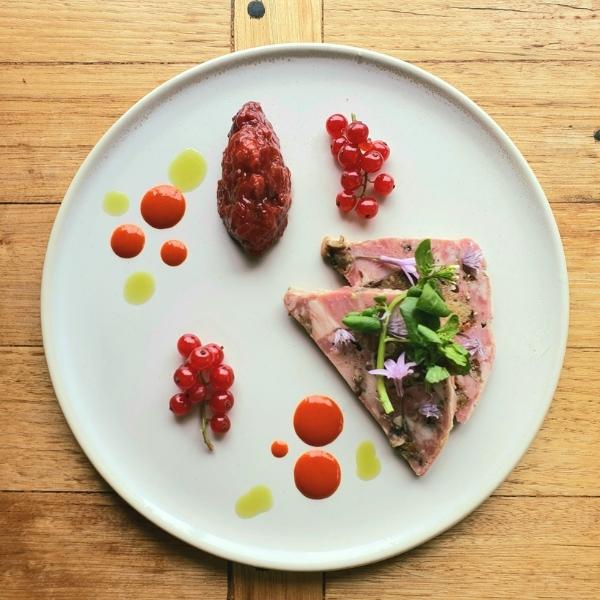 Hogget Kitchen's Christmas smoked ham, pork and turkey terrine.
Located in Sydney's CBD,
Restaurant Hubert
is a dining destination for people who love restaurants. Making a splash on the Summer menu is pâté en croute pork terrine, baked in pastry and served with dill pickles; best enjoyed with a chilled glass of Sauvignon Blanc.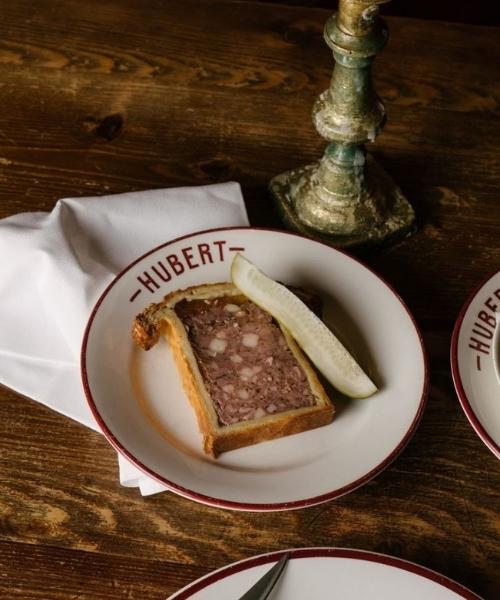 You'll find this
pâté
en croute pork terrine on the Summer menu at Restaurant Hubert.
Caviar has been around since the 4th Century BC when Aristotle described this delicacy as the eggs of the sturgeon and it was heralded into banquets with trumpets and flowers. Ever since it has been considered a delicacy of the rich and famous…not any longer!
Iconic Sydney restaurant
Beckett's
on Glebe Point Road is dishing up Polanco Siberian Reserve caviar as an opening serve to a memorable meal. These Baerri Black pearls of goodness are accompanied by buttermilk blini, crème fraiche and garnishes – spoon away and enjoy, why not add some frozen vodka for an extra kick?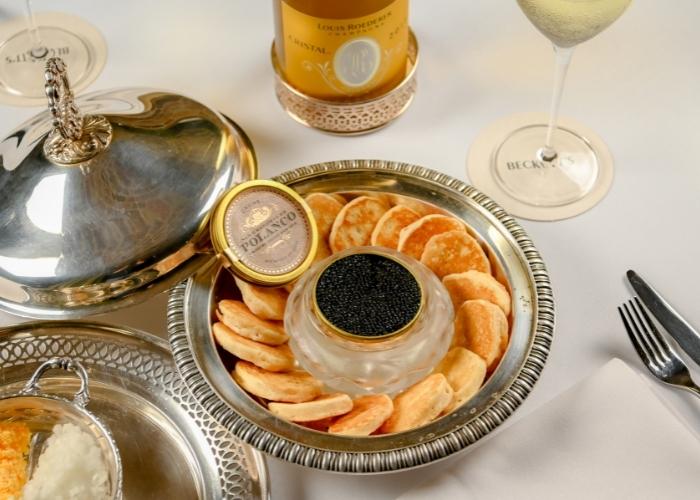 Start your meal at Beckett's with Polanco Siberian Reserve caviar.
Pyrmont's
Lumi Bar & Dining
delivers modern Italian food with a Japanese twist, focused on the seasonality of the produce and flavour. Their snack of scampi toast, pancetta, garlic flowers and Siberian caviar is ideal to embark on your culinary journey through the tasting menu, accompanied with wine pairings.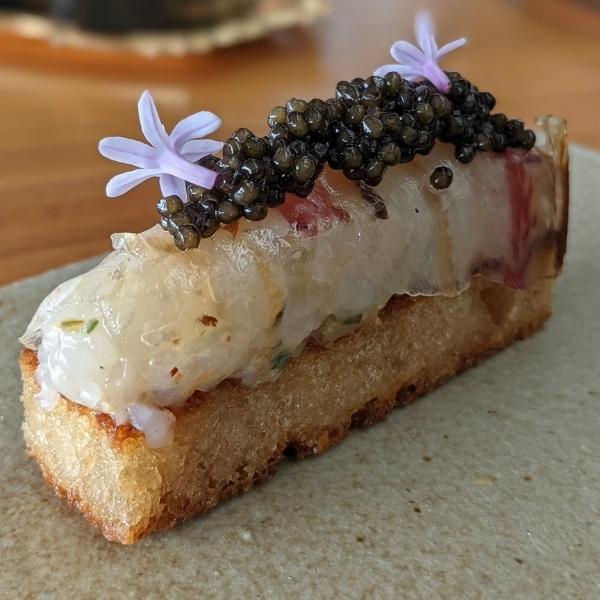 Lumi Dining & Bar's snack of scampi toast with pancetta and Siberian caviar.
Leaf-shaped tuiles and crisps are making an appearance on plates all over Australia…whether made from Parmesan, buckwheat or similar.
Check out this dessert from
Maxwell Wines Restaurant
in McLaren Vale – whipped parsnip cheesecake, apples poached in spiced mead syrup, parsnip and buckwheat ice cream and a leaf-shaped buckwheat tuile.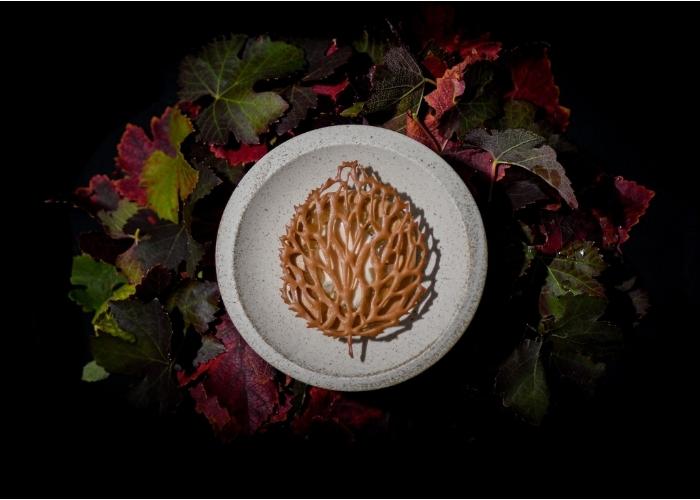 A stunning dessert from Maxwell Wines Restaurant topped with a buckwheat leaf tuile.
While at
Seta Sydney
on Barrack Street you will find the leaves in the shape of a Parmesan crisp decorating a stunning dish of beef tartare, with buffalo Stracciatella, anchovy capers and nasturtium.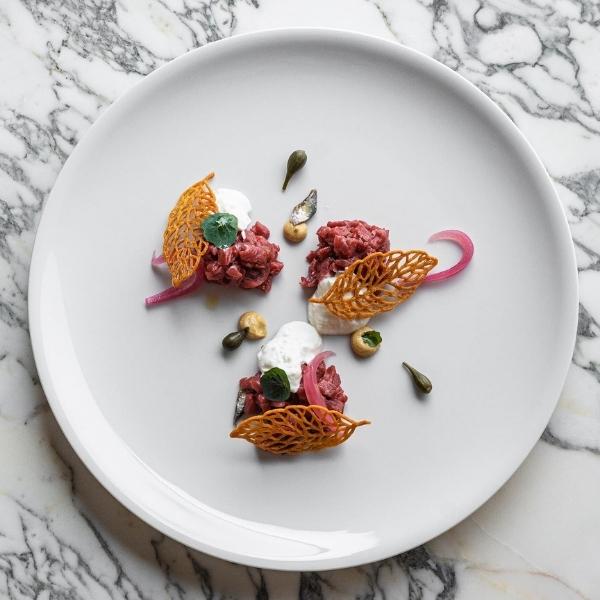 Parmesan crisp leaves decorate this beef tartare at Seta Sydney.
A popular dessert in the 60s and 70s, bombe Alaska is making a comeback! This heavenly creation of cake and ice cream shrouded in toasted meringue has roots dating back to the turn of the 18th Century, when American scientist Sir Benjamin Thompson made a discovery about egg whites.
He realised the air bubbles inside whipped egg whites made meringue a great insulator and that is why bombe Alaska works – the meringue insulates the ice cream from heat.
Gracing the cliffs of South Bondi, legendary restaurant
Icebergs Dining Room & Bar
offers a unique Australian dining experience. Nothing could be more Aussie than this native Neapolitan bombe Alaska – strawberry gum gelato, chocolate sponge, milk and honey sorbet and macadamia praline – featured on the restaurant's feasting menu.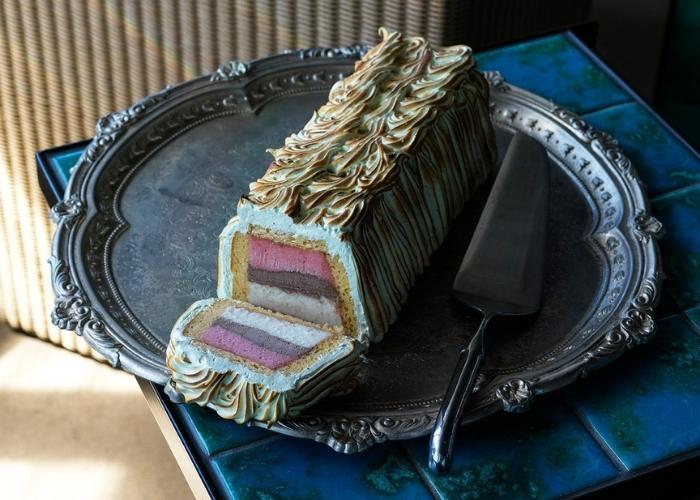 Bombs away…Iceberg's native Neapolitan bombe Alaska.
While on the seasonally changing degustation menu at
The Long Apron
in Montville, guests can indulge in a dessert of bombe Alaska with wattleseed, passionfruit and candied ginger, to end a memorable meal.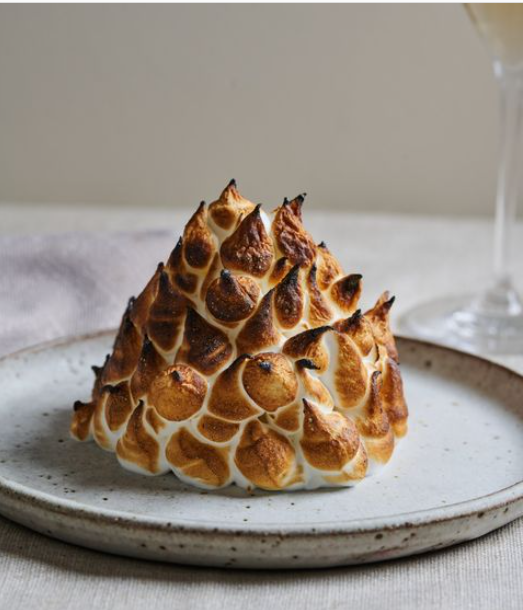 Finish your meal at The Long Apron with bombe Alaska, wattleseed, passionfruit and candied ginger.
Have we piqued your interest? Click
here
to let us know what new or comeback trends you have noticed at restaurants near you.