By Leigh O'Connor.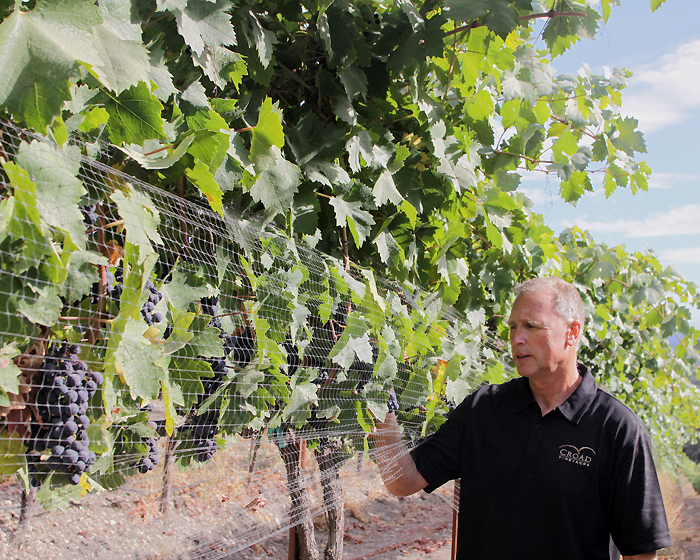 Martin Croad amongst his own vineyard in California.
Purchasing a distressed property in the heart of Paso Robles, California fifteen years ago, has led former Down Under electrician Martin Croad on an amazing wine making journey.
Now Croad Vineyards boasts not only a winery and tasting room, but also mission-style accommodation overlooking a courtyard and Spanish fountain, where guests can immerse themselves in wine country and enjoy a drop of signature Zinfandel.
"I guess you could say the whole experience was a drive down the road and see where it takes you vision. From the initial property purchase to where we are now, decisions and directions have been taken as the canvas opened up in front of me,' he tells AGFG.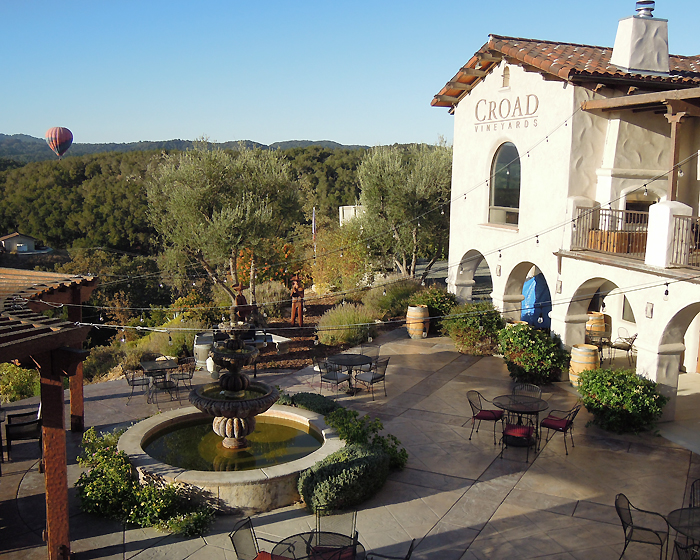 While operating a successful electrical business in Bakersfield, Martin and wife Patty purchased the Westside Paso Robles property because of its potential, location and views. It also had a 13 acre Zinfandel vineyard, which had been neglected for most of its life.
"We had to replant most of the existing vineyard and along with the Zinfandel vines, we also now have Grenache, Syrah, Mourvedre and Petite Sirah. While picking our first harvest, a winery owner from around the corner stopped by and offered to make some wine for us. I helped him out and that began my wine making experience."
Martin says the winery community in the area consists of a lot of great people ready to help each other out and share their knowledge.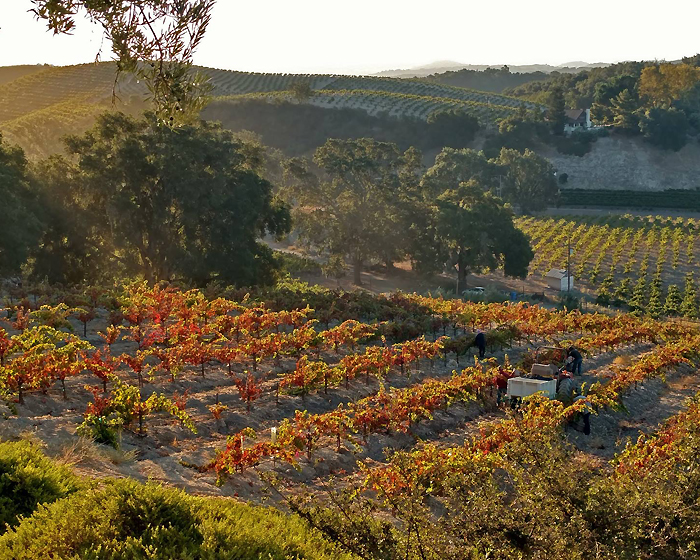 Croad Vineyards has grown from strength to strength since its first vintage in 2006, the Zinfandel from which achieved Best of Class on the Central Coast and Monterey. Embracing his Kiwi roots, Martin names each wine after Maori words that fit the vintage, such as one of his GSM Rhone blends – Towhenua, meaning Earth's Blood.
"We have a Maori English dictionary on hand and most of our blends have Maori names, but finding easy to pronounce words can be difficult to achieve."
As the vineyard's yearly harvest increased, so did Martin's wine making knowledge and blending options became greater as new plantings matured. He purchased French, Hungarian and American oak barrels to see how the wine aged in each and every year the picture got clearer, enabling him to make more confident choices through the wine making process.
Harvest starts in September through November, with picking usually in mid-October as the vineyard is close to the ocean. The upper blocks ripen first – the Grenache and Zinfandel – and are handpicked, with the Mourvedre vines last to be harvested.
"We whole berry destem our fruit and fermentation takes around 10 days. We use a basket press to remove the skins, then pump to a tank for a short time before barrelling down for aging. Then we have a big party!" Martin explains.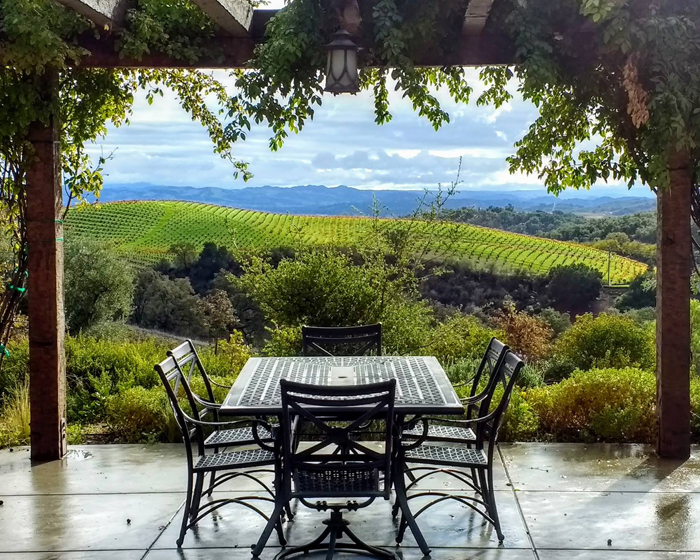 California has wide ranging soil and climate types and even within the Paso Robles area, fruit characteristics vary greatly. With a hot growing season, abundant sunshine and water, the area is renowned for producing Zinfandel, Cabernet Sauvignon and Rhone varietals.
"Our location is right in the heart of historic Zinfandel vineyards, which were first planted in the area nearly 100 years ago. The vineyard is now dry-farmed, we haven't watered for eight years and that includes a four-year drought period.
"Due to the calcareous limestone soils we have, the use of drought tolerant root stocks and dropping enough fruit as not to overburden the vines, our vineyard produces small concentrated berries, which are at the heart of our wine programme. We are able to make a fruit forward wine with lower PH levels, that is concentrated, well balanced and ages well."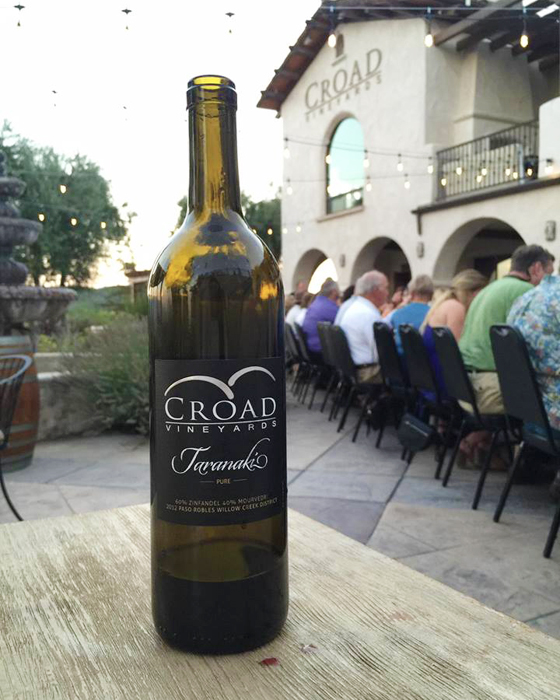 Being a boutique winery, the hospitality aspect is also an important component of Croad Vineyards. Guests can visit the tasting room with expansive views over the vines, or stay at the Inn and experience a weekend in the heart of wine country.
Whether hosting events from baby showers to weddings, or welcoming yoga groups and horse riding enthusiasts, visitors can enjoy wine right where it is made, such as Martin's 2013 Silver Fern Zinfandel with its solid backbone and elongated finish.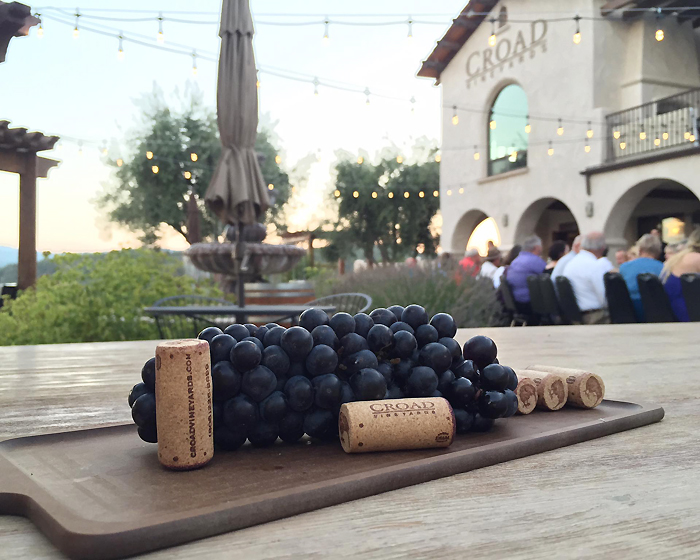 As for imparting some advice for those starting out in the industry, he says it is a lifestyle to immerse yourself in.
"I do not think you will find too many economic professors telling you the financial windfall that will be heading your way from your wine industry pursuits. From the early morning tractor work between the vine rows and late night grape pressing during harvest, to helping the barbeque crew at the tasting room on a busy festival weekend – there is always work to be done.
"But it is an industry that will reward you in many ways, so enjoy the ride."
And the last word belongs to this New Zealander, who is living the Californian dream…
"We love the lifestyle and living in Paso Robles. I sold my electrical business a year ago so I have less to deal with. The timing was right, but I am still going at it every day. In fact, right now I think it's time to taste samples of the latest blends. Hey, someone has to do it!"