Are you already under the spell of gastronomy's Black Gold?
Highly sought after by the world's finest chefs and connoisseurssince they were first discovered in Perigord many centuries ago, black truffles maintain their position at the very top of the gourmet ladder.
Loved by the ancient Greeks, prized by the Romans and adored by the French, truffles continue – even after 3,000 years of consumption – to remain somewhat of a mystery. In fact, in some parts of the world truffles are greatly praised for their aphrodisiacal powers.


While proof of such qualities is still to be confirmed, truffles are undoubtedly one of nature's noblest gastronomic ingredients and are held in the highest esteem throughout the world of international haute cuisine.
'Truffles are greatly praised for their aphrodisiacal powers'
Truffles are seasonal andright now is the peak of Australia's fresh truffle season, which lasts from late May to early August.
After harvesting, truffles have a shelf life of approximately three weeks before they lose their distinctive taste and aroma.
Fresh is best and right now Australia's most awarded restaurants are earnestly embracing these local earthy pleasures – so should you!
The flavour and aroma of a fresh truffle defies explanation but can be best described as a musty, "very intense mushroom fragrance overlaid with other notes, especially what wine tasters call 'forest floor"'(Australian Truffle Growers Association). Right now the Australian Good Food & Travel Guide has a limited supply offirst class fresh black truffle secured direct from the farm at The Wine & Truffle Co.
Not available in stores, this is a strictly limited opportunity! Available in small quantitiesfrom just $2.50 a gram.The AGFG website is the only place where you can order such affordable quantities of fresh West Australian black truffle as they are harvested, shipped direct to your door.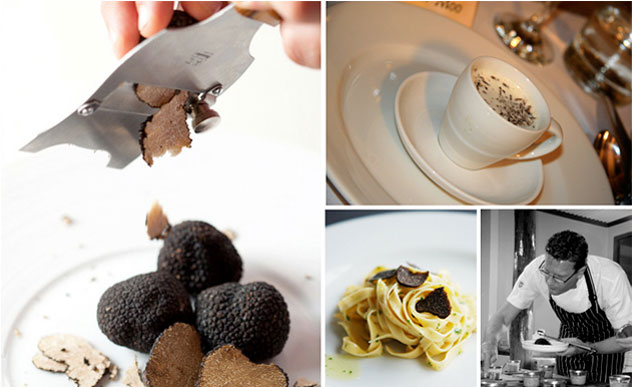 If you love your food or know someone who does, you simply mustgrab on to this opportunity with both hands! Secure your order ofthe world's most coveted ingredient at Australia's most affordable pricesnow and as a special bonus you'll also receive our exclusive recipe e-book. Truffle – A Hedonistic Recipe Collectionis a compilation of delicious, simple to prepare recipes by award-winning chef Shawn Sheather.
"Truffles go best with simple dishes: eggs, mushroom, pasta, potatoes, risotto, Jerusalem artichoke…. This is a beautiful collection of straightforward recipes that make the most of the intoxicating flavour that is truffle."
- Shawn Sheather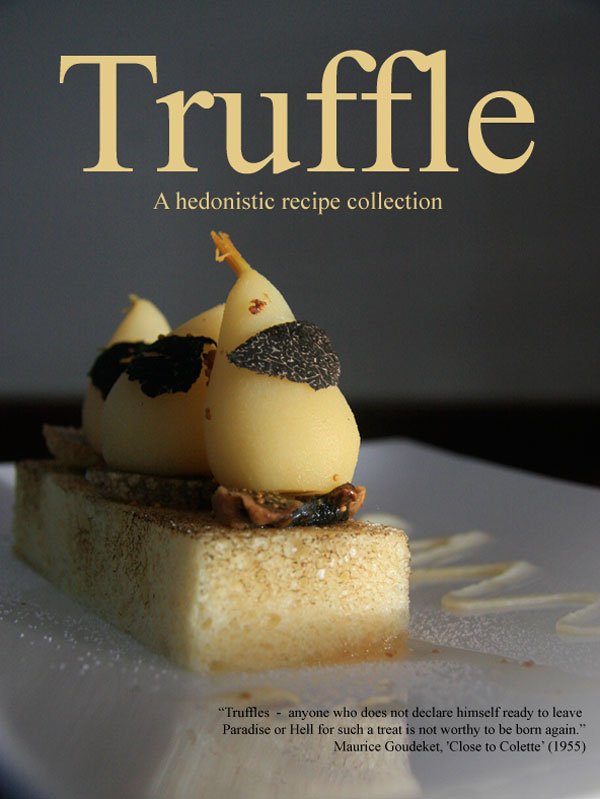 "There are two types of people who eat truffles:
those who think truffles are good because they are dear
and those who know they are dear because they are good." – J.L. Vaudoyer
For more information please call 1300 657 960 or go to http://shop.agfg.com.au