Working in the Melbourne newspaper industry, Alison Wright was a slave to daily deadlines, constantly on call and managed her stress with plenty of coffee, sugar, alcohol and cigarettes.
"I thought it was perfectly normal to feel tired, anxious and wired all the time, because I had been on that particular treadmill for so many years, it was the only life I knew," she says.
"It all caught up with me, as poor nutrition tends to do and so, finally sick and tired of feeling sick and tired, I started to make some changes."
A swerve in career direction led to her new passion – Alimentary – where she is a practising nutritionist and health educator, offering online or clinical consultations, workshops, health and well-being programs around Melbourne.
Her third recipe in the AGFG series, this blueberry burst smoothie is packed full of nutrients to support your health. From the anti-oxidants in the blueberries to the omega 3 fatty acids in the walnuts and chia seeds, you will feel ready to go after drinking this delicious smoothie.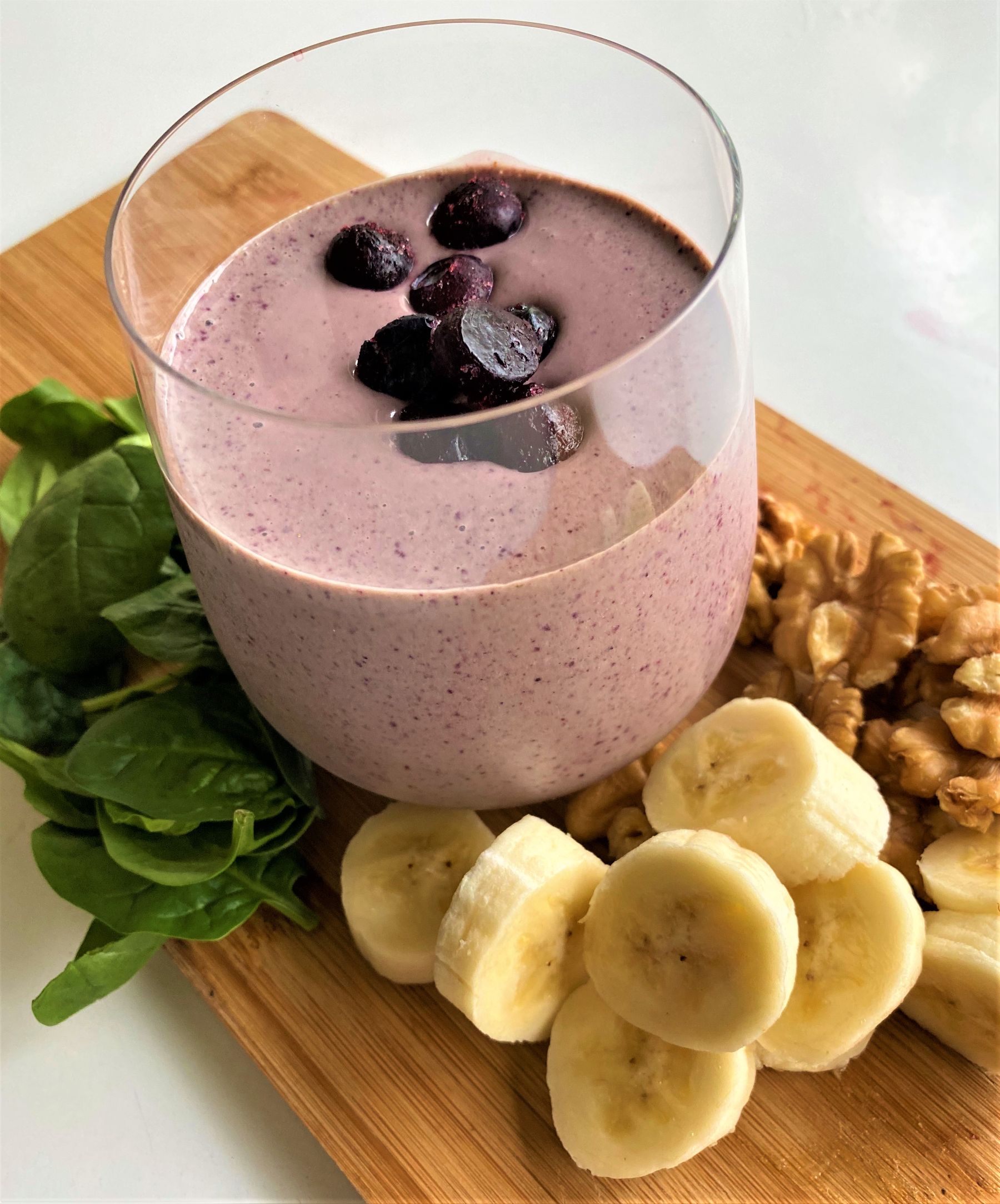 "Some nutritionists focus on the recipe/cooking side of things, whereas I've always worked in the treatment and education side of recipes, as tools for my clients to learn how to make better choices for their health," Ali explains.
"So the ingredients I use are always from a basis of their health-giving and supporting properties."
Next time you reach for that cup of Joe in the morning, burst into action and make this blueberry smoothie instead!