By Leigh O'Connor.
Hoda Hannaway is a feeder…she loves feeding people more than she loves eating herself.
For this Mum, celebrity Chef and former MasterChef contestant, the self-satisfaction she receives when people enjoy and appreciate a meal she's created is the ultimate reward.
Like everyone else, Hoda says 2020 was a test – of her patience, resilience, perspectives, health and so much more.
"I learnt how to trust my gut. I have a zest for life and you can throw any negative or challenging situation my way and I will always find a way to learn from it and place a positive spin on negative situations," she tells AGFG.
"Best of all in 2020, I learnt that my interests in the food sector lie with creating and developing new and exciting dishes. With all the restrictions in place, it has certainly been challenging for the hospitality industry; though on the flip side, many people discovered they actually knew how to cook and enjoyed it."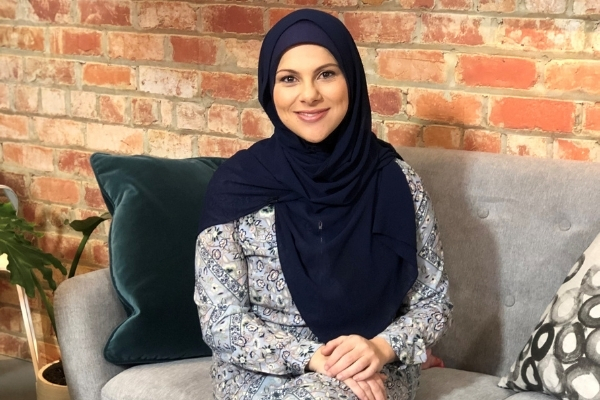 Hoda says this has resulted in a rise in the amount of cooking videos and shows available and bringing people together through food.
"Through one of the toughest times globally, I feel people in general have become intellectually and emotionally closer to each other. We've seen Chefs coming together to support each other, with many foodies jumping in to do their bit in promoting small businesses."
Like all of us, Hoda loves a good lamb recipe and with her Lebanese heritage she enjoys placing a Middle Eastern spin on Aussies favourites.
"Why not have the best of both worlds in my opinion. We have some of the best produce in Australia and lamb is one of them, treat it with respect and great flavours and you can transform what used to be a boring meat and three veg dish into a spectacular flavour bomb in your mouth."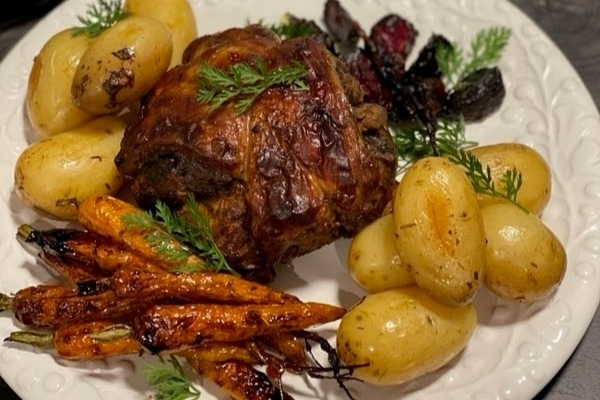 Her recipe for
slow-cooked lamb shoulder with roasted vegetables
is an ideal dish to serve family and friends this Australia Day. Rubbed with a Lebanese 7-spice mix similar to garam masala in Indian cooking, this roast will entice even the pickiest eaters on Tuesday, January 26.
"Adding whole spices like cumin seeds to the vegetables not only gives flavour, but you also achieve a little crunchy texture. I have to give credit to Matt Preston for the carrots, he taught me that if you push the roasting of carrots past the overcooked stage, you actually achieve a meatier texture and that's how I love roasting most of my veggies now."
After gastric bypass surgery in 2016, Hoda has lost a staggering more than 50 kg in weight and has re-trained her mind to develop a new relationship with food – using the concept of quality over quantity.
"With this in mind, it's now all about what I put into my body. I prefer fresh home-cooked meals way more than fast food, or even dining out. Of course, every now and then I do need a break from cooking, but that's my general rule for my diet, along with small frequent meals throughout the day."
Suffering from endometriosis, this mother of three young children is also an advocate for women's health. Referred to as the 'invisible disease', this chronic pain condition has left her debilitated over the years leading to 10 surgeries to try to rectify the problem.
"I try to stick to foods and spices which aren't going to cause inflammation, often using those with anti-inflammatory properties such as turmeric, cumin, ginger, cinnamon, garlic, black pepper and clove.
"My favourite comfort food when I'm not feeling great is Middle Eastern lentil soup. It's so easy to make (perfect for those times you are unwell and need something hearty and quick), requires minimal ingredients, using pantry staples and really is a hearty meal in itself."
Where will this inspirational Chef be in five years' time?
Hoda sees herself hosting her own cooking show, based around the concept of using pantry and fridge items we buy and store in the cupboard for ages, without ever using them.
"I love creating full meals, including dessert, on the spot and would love to share that passion, helping others to think differently about ingredients and food in general."