By David Ellis from vintnews.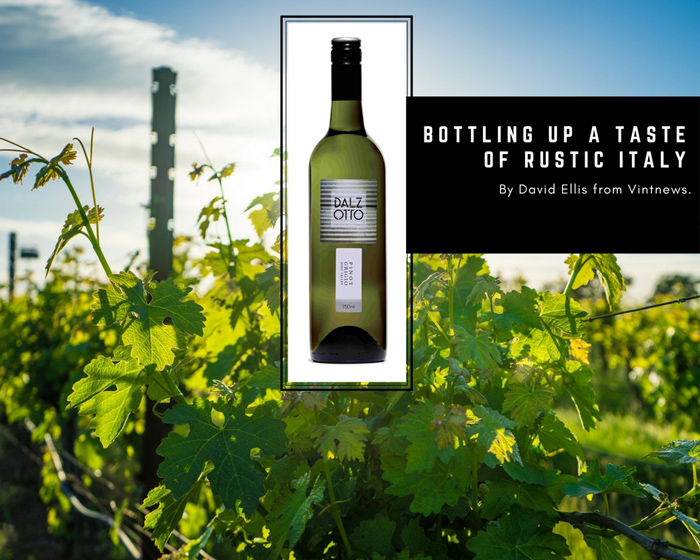 We're not sure how they do it, but open a bottle of Dal Zotto Pinot Grigio from the King Valley in the foothills of Victoria's Alps, and you get the impression you're treating yourself to something straight out of a little part of rustic, rural Italy.
Their latest Pinot Grigio, from vintage 2016, is just such a drop from this fascinating family, who as pioneers of the King Valley are now somewhat of an institution, having started off growing tobacco, then moving into contract grape-growing in 1987, and ultimately going on to then create their own label premium quality wines soon after.
Although now retired, patriarch Otto who migrated here from the cool climate Veneto region of Italy, is still very much a prominent character regularly seen around the Dal Zotto winery, along with his wife Elena. Otto still has a bit of quiet input into the business that's run these days by sons Michael, who is Chief Winemaker and CEO, and Christian who heads Sales and Marketing.
Do yourself a favour and get hold of a bottle or two of their 2016 Pinot Grigio, a drop that on opening exudes loads of lovely pear-fruit, fennel and honeysuckle aromas, and on drinking fills the mouth with follow through fresh fruit and a touch of nuttiness.
This is a great drop, particularly at $19 a bottle, with one of our favourite Pinot Grigio matches, crab or prawn salad, or do as the Dal Zotto boys suggest, and put it on the table with crispy skin salmon and Asian greens.
One to note: Margan Wines have released a most rewarding 2015 Shiraz made from 50-year-old vines growing on the exceptional red basalt volcanic clay of their Timbervines Vineyard in the Hunter Valley.
These great old vines were actually first planted back in the 1960s and early 1970s by Lindemans and Saxonvale, and were bought by Andrew in the late 1990s, giving him today a wonderful variety of fruit, with the Shiraz for this 2015 release being one of the stand outs.
Forest berry flavours and a hint of spice give this wine a beautiful savoury palate, with a raspberry-like acidity making for a lovely aftertaste – a bonus of the vines producing under a tonne per acre of wonderfully ripe and concentrated fruit.
With cooler months approaching, pay $20 and match this with a Sunday's roast duck.