Ja Nghari event was on Friday March 18.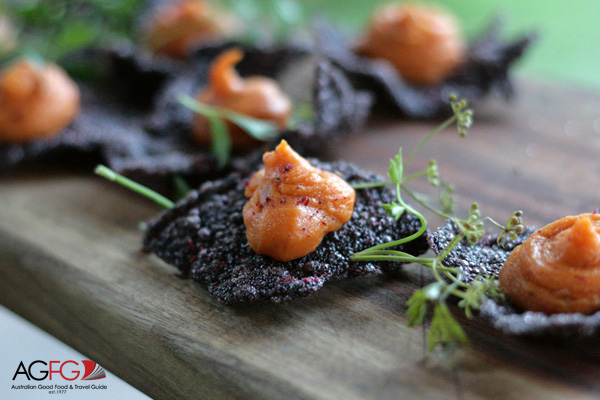 Canape of black rice cracker with Davidson Plum, sweet potato and celery puree.
It was an evening of food, country and culture; Ja Nghari ('Food Gathering') presented by Harvest and the Three Blue Ducks epitomised unification through a Modern Australian menu that incorporated native ingredients of which was then shared long table style between all those in attendance.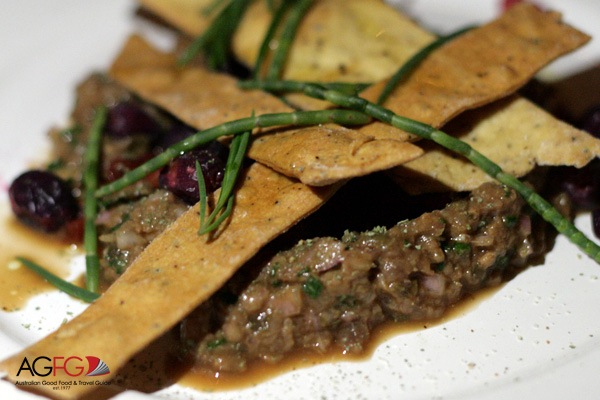 Entree of Wallaby tartare with riberry, curry myrtle, quandong and wattle crisp.
The night was full of talk, celebration and performances by locals Delta Kay, Belle Budden, Dhinawan and Djakapurra Munyarryun as well as East Journey from Arnhem Land of the Northern Territory. With numerous canapes on arrival (we counted more than four), followed by a three course menu and guests' choice of accompanying beverages (which were never empty), it was little wonder that Coorabell Hall was full to the brim.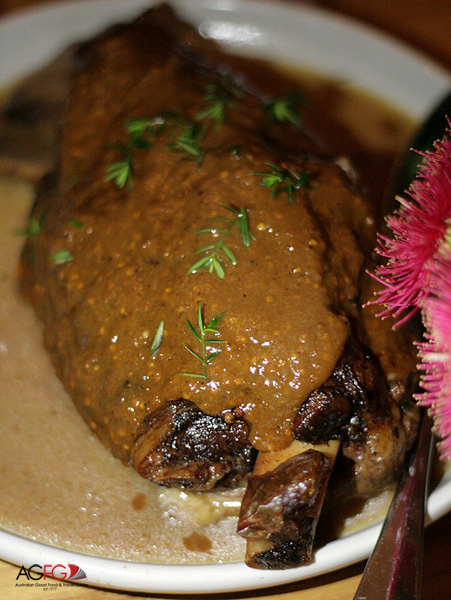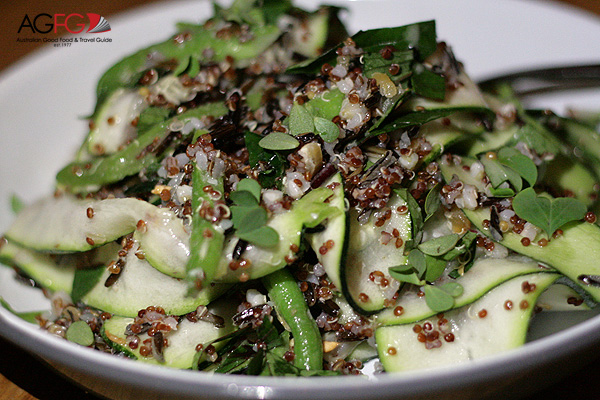 Mains of braised lamb shoulder with bush tomato and wild rice with bunya nut and rosella leaf.
Boomerang festival director and proud Bundjalung woman Rhoda Roberts said that the night was a stepping stone for more people to understand culture and country.
"We're on a new road in Australia, we're developing… it's all about inclusivity, I hate the word reconciliation, I prefer unification [and that's what tonight is about,] said Rhoda.
If you would like to know more about Boomerang Festival see here and if you'd like to donate and help them become a standalone festival in the future, see their crowd funding campaign here.
Words by Karissa Straughen, photography by AGFG.