Step aside basic pub food, the Tooheys Cooking Handbook is here, designed for real Aussie blokes that want to give cooking a go, and for women wanting a cheeky way to get their partner into the kitchen. Just in time for Father's Day, this cookbook is the perfect gift for any man in your life that loves his beer and may need just a little nudge to get the oven or barbecue fired up.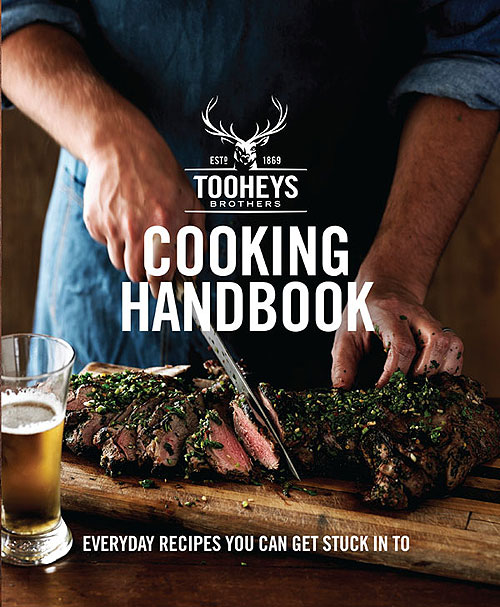 This rustic, down-to-earth style cookbook comes from a collaboration between Australia's iconic beer brand Tooheys and publishing company, Penguin Random House Australia to provide a collection of up to 80 delicious recipes. Simplifying cooking has never tasted so good and some recipes don't even require you to put your icy beer down.
Modern Australian flavours burst through every page in a sequence that is easy to follow, with Tooheys Tips giving guidance along the way. The Tooheys Brothers' have-a-go spirit is ever-present, encouraging the beginner chef to get stuck in with the fundamentals, and first explaining how hands are the ultimate utensils. When you feel confident in the kitchen, splash out with Asian influences, Italian inspired classics and even a few Mexican favourites. The kick of spices will surprise and wow those lucky enough to enjoy these sumptuous meals.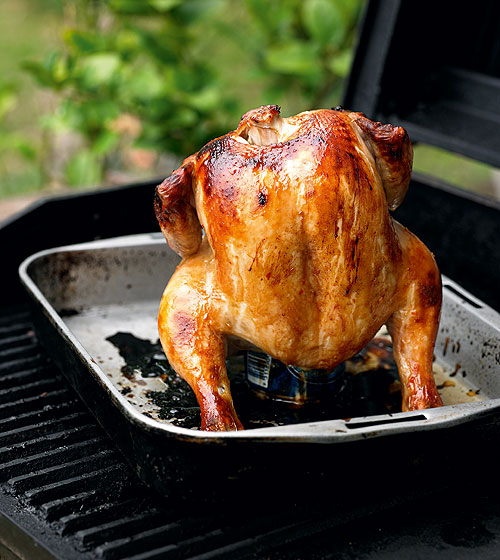 Beer Can Chicken p. 131.
When the family is hungry and everyone is hesitant to make a move in preparing tonight's dinner, flip to the midweek meals section and make a quick choice for food that is fast to create rather than trying the usuals that can leave you slaving away for hours in the kitchen. Save the day with Tooheys Cooking Handbook recipes; the family will love it and so will you.
Weekend feasts aren't forgotten with a whole section dedicated to all of your favourite flavours that everyone is sure to enjoy it. Think the Crunchiest Crackling Pork Belly, or perhaps the Beer Can Chicken –the hardest part is picking your favourite Tooheys beer before throwing a whole chook on the barbecue. Heed our warning though; you may be left fighting for space at the table between Uncle Jim, all of the littlies and the delicious plates of food laid out down the middle.
There are also a couple of really great footy food recipes with a twist so mouth-watering you and your mates may even forget the game. Think barbecue pulled pork buns and superior sausage rolls, gourmet steak sangas and scrolls made with everyone's favourite beer brewing excess, vegemite. The hands on cooking techniques are open to creativity; if you think your way will work better, who's to say you can't give it a try? Every meal doesn't have to be perfect all the time, just roll up your sleeves and give it your best shot and remember that home-cooked meals always taste better.
With the time in between cooking and serving, learn to perfect the art of pouring your favourite beer for yourself and your friends and be sure to press your Tooheys vintage coasters out of the pages. There's no fussing about, just pure delicious meals that will have you wanting to cook for friends and family every night of the week.
By Julie Johnson.
Images and Recipes from the Tooheys Cooking Handbook RRP $39.99. Available now from booksellers and online retailers.