Book Reviews: By Brittany George
Manly Food – Simon Cave
The Rules
The first rule of manly food is flavour first.
The second rule of manly food is flavour first.
The third rule of manly food is cook with attitude.
The fourth rule of manly food is respect your tools.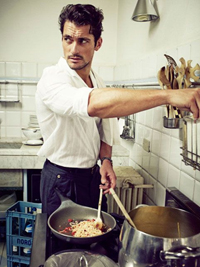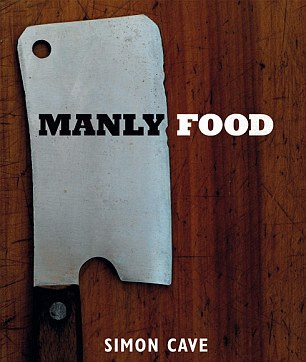 Calling out to the red blooded men who like hair on their chest and whisky on the rocks, Manly Foods author Simon Cave (appropriate surname) captivates with close to 200 recipes, proving steak and three veg doesn't always have to be the plate of choice. Meat does however remain the shining star in this bloke's bible, but doesn't shy from using more adventurous ingredients, resulting in a compilation of dishes like Texas style beef ribs, sweet and sour wild boar and lamb samosas.
Arranged by areas of interest such as 'chilli and spice' 'wild and foraged' or occasions like 'breakfasts and hangovers', recipes complete with superbly shot photography are all part and parcel of this hardback cookbook, guaranteed to keep the passion for hearty masculine cuisine alive and kicking.
Guys looking to impress will find their refuge in more adventurous dishes like pork, chicken and herb terrine, and seafood lovers will rejoice with the likes of New Orleans barbecued shrimp. This cookbook is all about bold, hearty and adventurous flavour, a perfect addition to the kitchens of the male food lover.
Manly cocktails? Manly desserts? - Yes, they exist too. And if you fancy yourself an extra dry vodka martini, some salted caramel fudge or a hunk of chocolate brownie, rest assured you'll find them in this bad boy. Catering to the hunters at heart, Manly Food also includes a DIY butchery guide, taking you through the process of making bacon, building a BBQ from scratch and preparing a whole suckling pig.
Hungover? Manly Food doesn't encourage moaning, but does suggest you stir up an oral rehydration solution ("not fancy, but it works") and get to the kitchen quick smart, refuelling with ranch style eggs ( aka 'damn fine eggs'), pancake soup or pimped up instant noodles - while gearing up for the next round of beers, naturally.
1001 Whiskies You Must Try Before You Die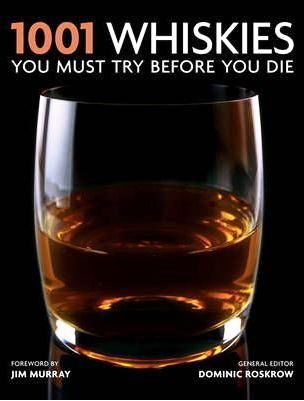 Not the kind of book we recommend tackling in a week (or even in a month for that matter), 1001 Whiskies You Must Try Before You Die beckons you to delve into the wonderful world of the unparalleled spirit itself, from high quality, mass produced brands to micro distilleries and everything in between.
Perfect for the whisky aficionado or even those looking to begin a journey into a host of new and rare finds, this book provides you with a detailed insight into the 1001 most exciting whiskies ever made – from classics like Scotland's Springbank through to emerging greats from Japan.
Tasting notes, histories and temperature recommendations are all included within each entry, divided into countries of origin and covered from grain to glass. Storing and serving, shaking up whisky cocktails and whisky and food matching are all covered in this handy guide, alongside a collective of wisdom from some of the most passionate whisky aficionados.