Are you loving our coverage of Taste Journey: India, but want to read more from the region? May we recommend Christine Manfield, chef extraordinaire and travel expert? Seven-time food and travel author, Christine ventures to India on a regular basis and has been visiting this vibrant land of cultural diversity for over two decades which has developed into her sixth book, Tasting India.
"India is a visual feast and a gastronomic paradise, seducing with its food and contagious hospitality. Modern India has 29 states, each with distinctive food." – Christine Manfield.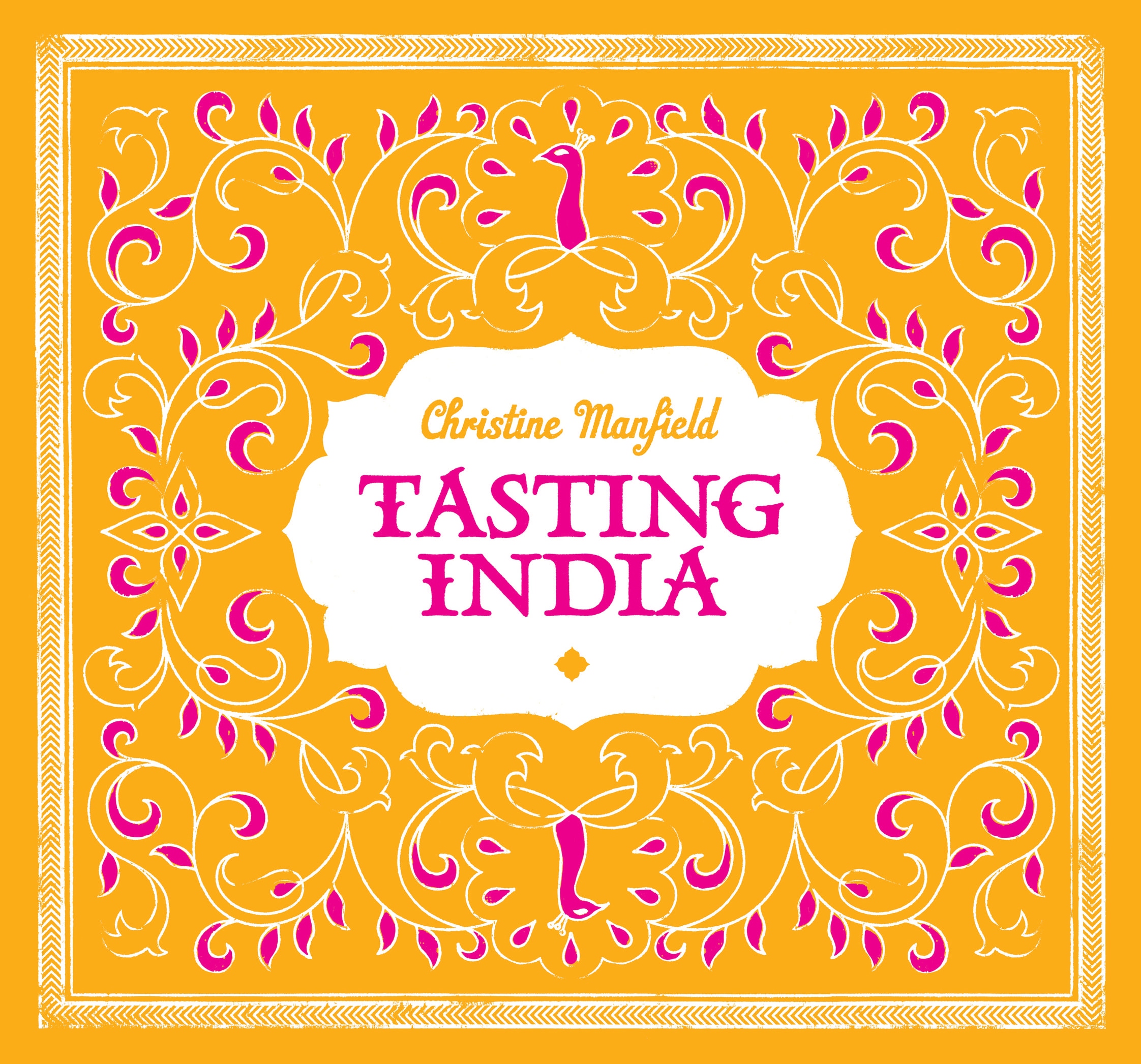 A Symphony for the Senses
This all-inclusive book includes comprehensive information on where to sleep, eat and shop; though the author is among Australia's chef elite and as such offers readers more than 250 authentic Indian recipes along with guiding anecdotes. Some dishes are seasoned with fresh herbs from the market gardens while others reflect spiced versions of an area's local specialities, such as vegetables in Tamil Nadu, coconuts in Kerala and cashews in Goa.
Christine Manfield's generous portrayal of colourful everyday scenes among Anson Smart's landscape photography and real-life portraits will appease ravenous India addicts while introducing armchair adventurers to layer upon layer of culture through culinary technique.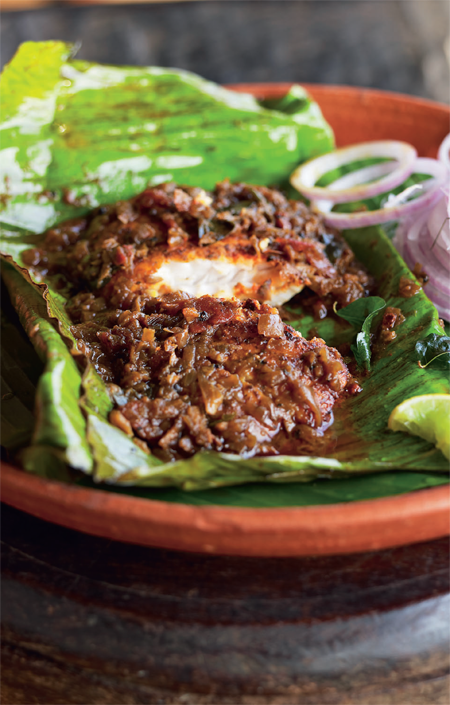 Kingfish steamed in a Banana Leaf, p. 130.
Authentically sources Indian and Vegetarian recipes
In Tasting India Christine shares original recipes that begin to reveal this mysterious, multi-faceted, yet truly unending culinary culture. Throughout many visits, she has collected recipes from those of whom she encountered in India, including Indian restaurant owners, street vendors and home cooks from various walks of life, bringing you a truly authentic look at India.
In a country where timeless culinary traditions are upheld by women, she has been granted access to share recipes that were previously domestic secrets passed down from mother to daughter by oral tradition. Cherished family recipes from a world where "everyone thinks that no one cooks as well as their mother" are now well documented and yours to try.
Make no mistake Tasting India is far from a pocket travel book, rather a concentrated literary portrayal of India, an elephantine publication that's definitely not for backpack travel, rather a research guide to get you started before venturing to India yourself.
Tasting India was released quite a while ago now (circa 2011), but it still stands the test of time on AGFG's book shelves as the know-it-all of Indian cookbooks, so why not give it a try yourself? Tasting India can be found at Penguin books.