"I believe the best way to know what you are eating is to cook your food yourself, if you want to lose weight or maintain your current weight, it's all in the kitchen."- Ian Thorpe.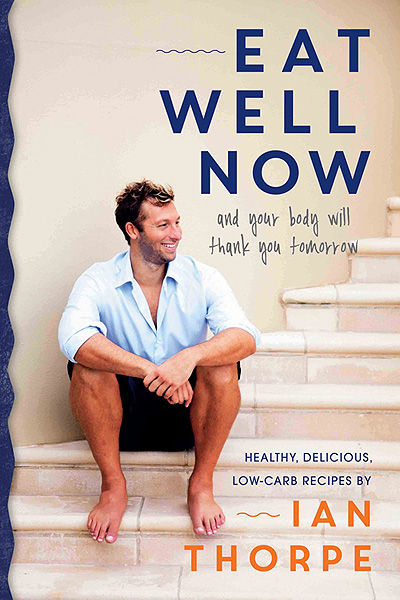 Eat well now, is brought to you by the super fish himself, Ian Thorpe. After a retirement from his professional swimming career, Ian found that his usual high carb and high protein diet that he was consuming to substitute for the 40 plus hours of training he was doing in the pool, was making him gain weight excessively and feel sluggish. He gave his eating habits an overhaul, with choosing the right foods to suit his body type and energy intake requirements. Having spent most of his life in the pool swimming, the food he ate to fuel his body was just as vital as his time spent training, so producing a guide of healthy and nutritious recipes was a natural progression for the former Olympian. Ian now shares his philosophy on diet gathered from experts throughout his career as an elite athlete and adds to this his love of fresh, light and healthy meals all wrapped into an easy to follow cookbook.
Pad Thai with Squid 'Noodles,' p.97
This is the perfect low-card option of an original Pad Thai with noodles. Packed with flavour, and easy to make, perfect for a light lunch or quick dinner option.
Filled with Paleo inspired recipes to fuel the everyday champion, this cookbook will be a splash for anyone who is wanting to make a more conscious healthy choice. Each recipe has a low-carb option with informative nutritional tips and hints to get the most out of the produce you are cooking with. Ian has made sure each recipe is accessible to anyone from the amateur cook, right up to the home chefs as he stays true to his philosophy, that healthy food and a healthy lifestyle should be a pleasure and not a punishment.
Quinoa Porridge with Spice and Berries, p.51 - a superfood containing all nine amino acids and gluten free, this is the perfect bowl of goodness to keep you going all day.
Spicy Quail Breasts with Shallot butter, p.113 - There is no mistaking this low-carb cookbook for a lack of decadent dishes. Spicy quail breasts with shallot butter or the French inspired seven hour cooked lamb, are sure to satisfy.
We can all be guilty of having a sweet tooth at times and elite athletes are no exception. Ian explains that he has had to train himself out of succumbing to eating too many sweet treats, realising when he was getting a craving and when he was actually hungry. However, he still believes in moderation and says when he eats desserts it is more about quality not quantity. His go to dessert to impress the taste buds is his delicious vanilla panna cotta with berry coulis. A simple yet decedent dessert that is more than satisfying and simple to make.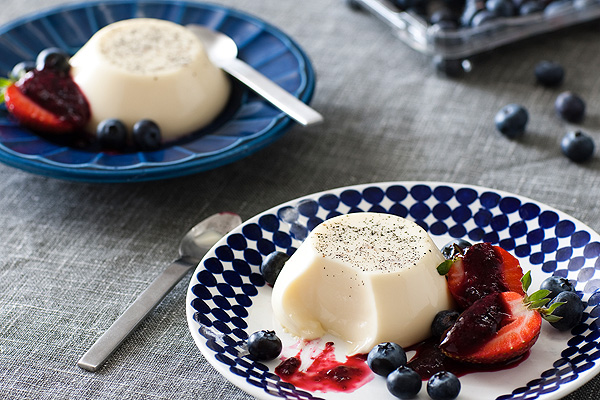 Vanilla panna cotta with berry coulis, p.194
By Freya Ensbey.