Found in the heart of Glebe, the award-winning Digi.Kaf café has been powering up visitors with aromatic coffee and supplying them daily breakfasts and lunches for an accolade worthy 20 years. From their obvious success to stay through the drastic changes of 20 years in the 21st century, to remain consistently popular as a place to enjoy brunch with friends and to stop by for a quick email check comes their curious coffee table book.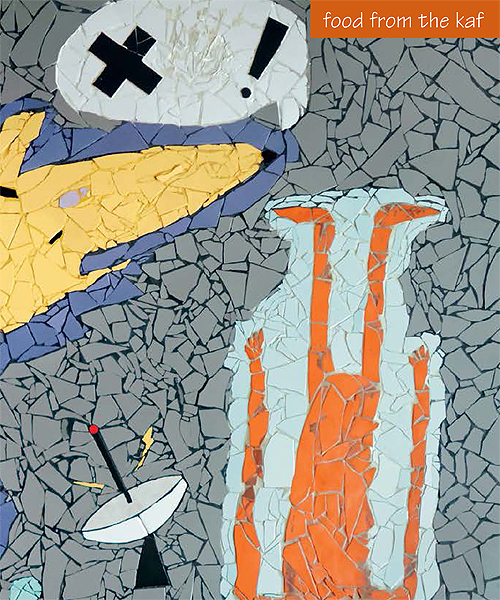 ~~We're giving you the chance to win a copy HERE!~~
A quirky little memoir with 70 pages to flip through and learn a little of the history of Digi.kaf, this coffee table book lands in the hands of not only regulars of Digi.kaf, but café dwellers and coffee lovers around the country.
At first glance, the eye is caught by funky street style cover art. The mural on the front is an abstract art piece, an interpretation of what the surrounding neighbourhood looked like back in 1996, when the owners of the café first moved in. Inside the pages are more of an ode to the dedication of a handful of loyal chefs and suppliers with heart-warming, long lasting business relationships, consistently nurtured and maintained over the twenty years passed.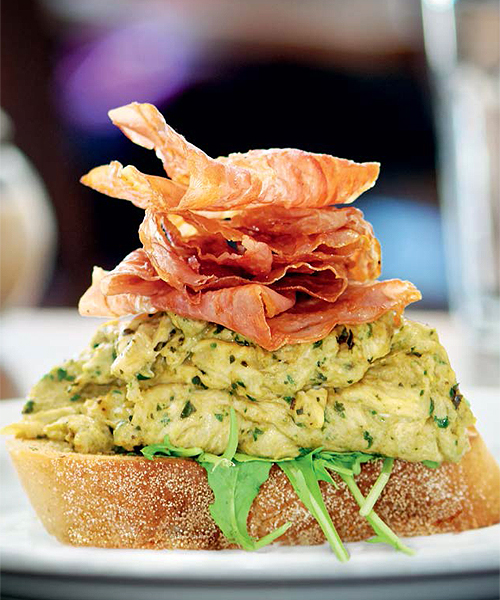 Green Eggs (and ham?), no it's prosciutto!
Digi.kaf explains the family owned and run Galluzzo's Fruit Market, found just down the road, has always delivered on fresh produce, seeing the café through times of profit and ease, and standing by them through tougher times without falter. Another crucial supplier that can make or break a business are coffee suppliers. After being dumped by a large coffee supplier just 18 months into their business, La Casa Del Caffe picked up the pieces and has since supplied the café with their signature blend. It's an honest and supportive nature between small businesses that sees them flourish.
The coffee table collection also gives an insight for regular customers and a thank-you message to loyal locals for making it their go-to café. Meet the locals in black and white photos, mingling around the café and keeping Digi.kaf and their suppliers in business.
The pages following this hold images and recipes of the café's more popular meals – the classics that have stood the test of time. They're the dishes that feel familiar and may remind you of memories made with family and friends. From weekend treats like chocolate brownies and chai date slice, to haloumi and lentil salad and winter vegetable soup, the reader is given a snapshot of the wholesome food Digi.kaf dishes out.
Instead of shelving it, leave this book out and be reminded that the little things in life, like stopping by for your regular morning coffee or meeting friends for brunch, can make all the difference.
By Julie Johnson.