Meat lovers rejoice with the launch of revered chef and TV personality, Ben O'Donoghue's latest cookbook, Ben's Meat Bible.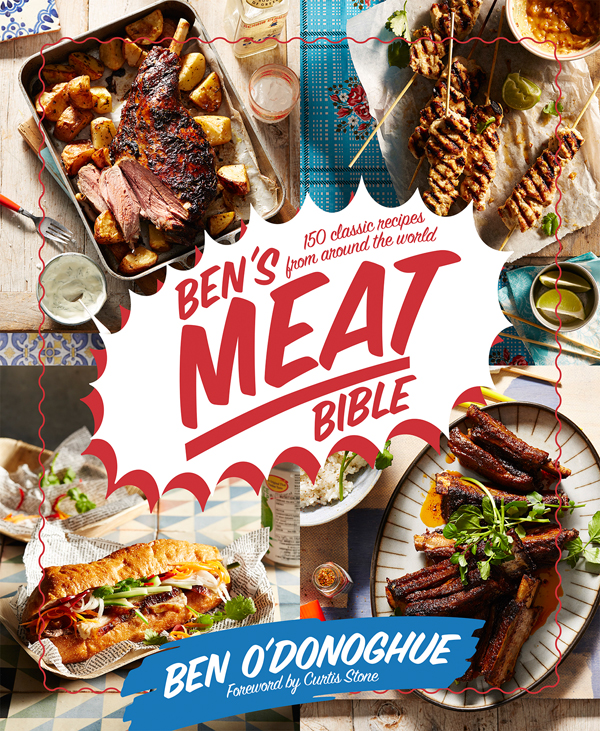 Having always been a fan of cooking and eating meat, it seems only natural that Ben has added another meat-centric cookbook to his repertoire. Having been cooking as long as he can remember, his knowledge of all things meat is ever-expanding and draws on a collection of cuisines, cuts of meat and cooking styles to ensure cravings for any type of meat are covered here. From fun, street food favourites to comfort food and serious, wintry dishes with depth and associated happy memories, Ben's array of tantalising dishes are sure to please all meat-eaters.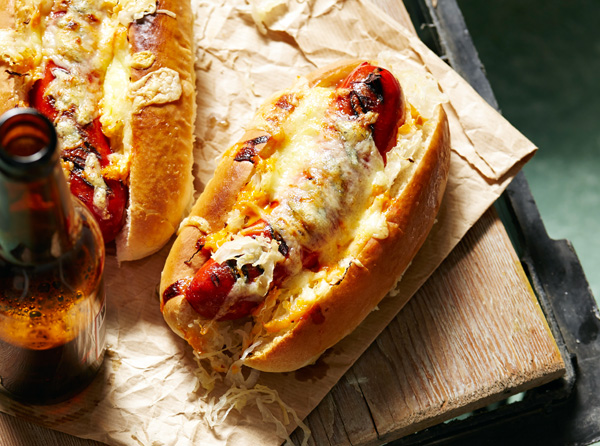 "Amazing Hotdog."
Inside this dynamic, full colour paperback awaits 130 classic recipes from around the world to make your mouth water with anticipation and satiate the ravenous hunger of yourself, family and friends. Each section is conveniently set out to find your favourite; the chapters are split into sections of meat, from beef and veal to pork, game, cold cuts and charcuterie, stocks, sauces and seasonings. Much more than that, this recipe collection is a celebration of animals and touches on underlying gratefulness for all that we can do with them, with respect to the life they lived before, and the nourishment their body can provide us with now. A nose-to-tail style of preparation is what Ben adopts throughout, with an understanding and sensitivity to what animals mean to different cultures across the globe.
Ben also lends his encouragement towards buying the best quality meat available and then cooking with frugality to ensure all parts of the animal are consumed. Though not a strict rule, use Ben's Meat Bible as a guide to cooking fall-off-the-bone tender meats. Swap out your standard go-to sauces for your own handmade condiments and delve into experimenting with international flavours. Test out your culinary skills with spicy dishes inspired by places like Mexico with Beef Fajitas, through to India with a Lamb Curry with Spinach. Classic street food snacks like the iconic American hot dog are reworked with high quality ingredients like sauerkraut, Japanese mayonnaise and Dijon mustard for a mind-blowing taste, now aptly named the Amazing Hot Dog. Earthy dishes using gamey meats rely on native ingredients like in the very Australian Black Pepper Kangaroo.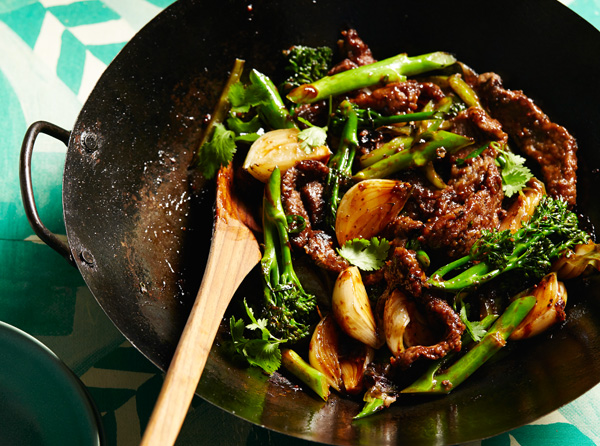 "Black Pepper Kangaroo."
Kindly, Ben has also included favourites from his family – the signature dishes they grew up with and cooked for him as a child that he now cooks himself with a distinctly more adult appreciation of their flavoursome elements. If your love of meat is deeply ingrained the way it is for Ben, and you couldn't imagine your favourite meal without it, this cookbook is definitely for you.
By Julie Johnson.
This is an edited extract from Ben's Meat Bible by Ben O'Donoghue published by Hardie Grant Books [$39.95] and is available in stores nationally.