Australia Day is just around the corner and with it comes celebrations. For many of us, that means backyard cricket, beers and a huge barbecue loaded with great cuts of meat, homemade marinades, sausages that sizzle and a good old potato salad. This year we challenge you to be more Australian than ever with your barbecuing and attempt a native ingredient Australian barbecue! To help you along, we've given you some tips and recipes below. You may be surprised with how nutritious a lot of Australia's native produce is, so not only will your barbecue selection be healthier than a few overdone snags, you're also supporting Australian businesses and in some cases, even helping the environment. Now that calls for an Oi! Oi! Oi!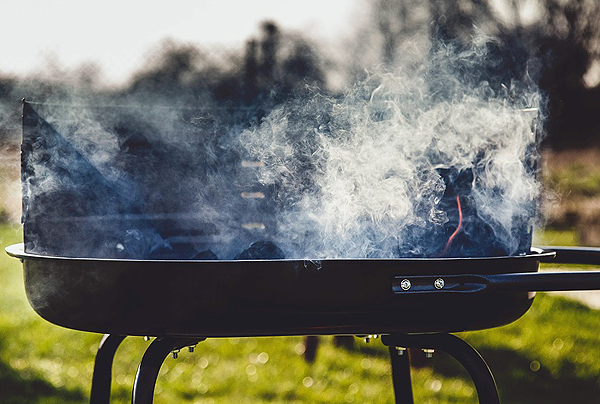 Crocodile
Slowly gaining popularity, the flesh of crocodile is the opposite of its dry, scaly exterior. Similar to chicken, crocodile meat is low in fat, high in protein and should be cooked in similar style. We suggest trying crocodile skewers with subtle native Australian herbs like lemon myrtle and a little salt.
Barramundi
It's likely you've already eaten barramundi, but if you haven't, your native Australian bush tucker barbecue is the time to try it! Barramundi meat is firm, white and fine-grained in texture and is high in omega-3 and 6. Barramundi mostly feed on plankton, making their flesh extremely low in mercury levels in comparison to other species, so one need not worry over this either. Check out this very Australian Paperbark Smoked Barramundi dish.
Witchetty Grub
Definitely not for the squeamish, but if you can find witchetty grubs and give them a go, you may be pleasantly surprised. These squirmy little grubs are high in protein and apparently taste like sweet scrambled eggs. Witchetty grubs are mostly eaten raw by holding the head and biting off the body. If the thought of your food escaping off your plate doesn't appeal, the best recommendation we can make is searing them on the hot plate of your barbecue without any spices.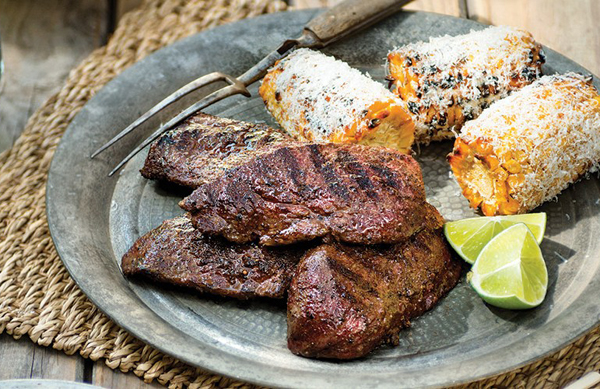 Kangaroo
Kangaroo meat is increasingly more popular for Aussie diets, but why should we choose kangaroo steaks, sausages and patties instead of regular beef, lamb or pork? Kangaroo is a lean red meat and is full of nutrients. It is high in protein, low in fat and has been given the 'tick' by the National Heart Foundation. By eating kangaroo, you are also helping the environment. Kangaroos are so numerous in the wild that they don't currently require farming. That means the meat you eat is free from antibiotics, added growth hormones and added chemicals, and for those who love their furry friends, the kangaroo has lived a happy life in its natural environment. Try out this recipe forkangaroo steakwith a native Australian spice rub mix. Also check out Ben O'Donoghue's Black Pepper Kangaroo Steak.
Yabbies
Let's move back to a safer barbecue option, swapping out shrimp on the barbie for locally caught yabbies. They are fun to catch - use a piece of meat on the end of a length of string, or buy yourself a yabby net to catch a worthwhile amount - and the meat is very sweet, in particular, the claws of larger individuals are very succulent. Although yabbies are much smaller than crayfish, they have a lot more meat on them for their size. If you're not sure how to approach preparing yabbies, follow this easy recipe.
Emu
If you can get your hands on emu meat, you will not be disappointed. Readily soaking up marinades, this tender red meat is succulent, low in fat content, high in protein with less calories and sodium than many other meats. It also holds its size and shape rather than shrinking when it is cooked.
Let us know how you incorporated these native ingredients and more into your Australia Day barbecue via #agfg on Instagram or Facebook.
By Julie Johnson.