A wholesome cookbook bursting with the love surrounding family-created recipes, Michele Cranston, current Food Editor at large at the Australian Women's Weekly brings A Simple Table to the everyday cook, adding to her well-received repertoire of cookbooks in the bestselling Marie Claire series.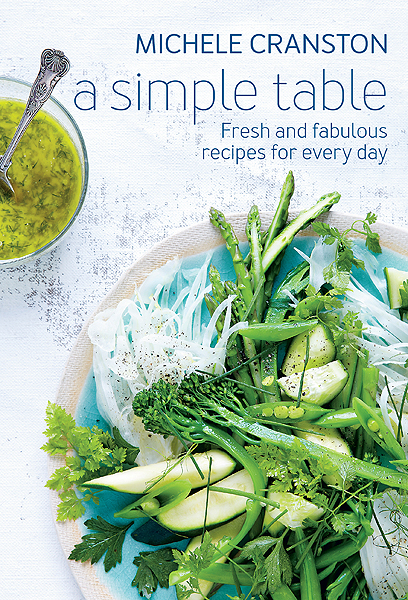 Warmth emanates from the pages of Michele's latest cookbook, providing the at-home family cook with more options for weekday dinners and large plates to satisfy the guests of weekend gatherings. The whole family is sure to lick their lips at the thought of meals inside and with supervision; even the children can have a go. Often it can be difficult to think of what to cook, night after night, but with a little help from Michele, the meals in your household are soon to consist of a diverse selection, yet remain consistently delicious.
A simple table provides healthy, wallet-friendly options that don't require gastronomic expertise, and provides a great starting place for those intimidated by sharp knives, exposed flames and the thought of food poisoning. Gift this cookbook of staples to those starting an adventure and moving out of home for the first time so they can share mouth-watering meals and impress new housemates. For those confident enough in the kitchen and looking to explore a little flair, there are dishes catering for them too, like a roast of Duck Breast with Ginger Plums. Though roasted duck with near on perfect burnished skin may otherwise be a challenge to achieve, Michele simplifies it to work in the home kitchen using only the most succulent part of the duck, enhancing it with white pepper, five spice and other readily sourced ingredients.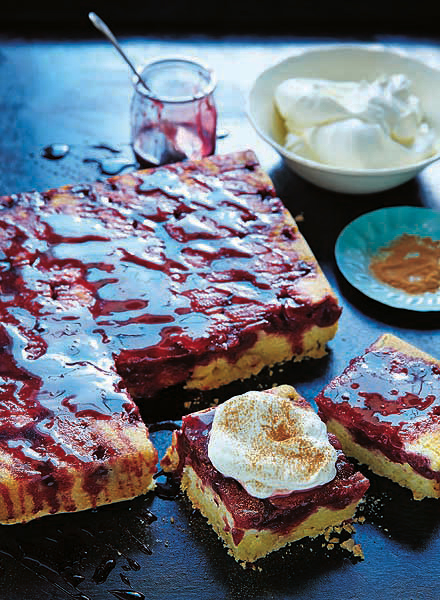 Cinnamon and Cherry Olive Oil Cake, p. 228.
Sorted into categories, Michele has sectioned over 100 recipes into easy-to-understand chapters, making it a handy kitchen companion when lost for ideas or stuck in the same pattern of meals each week. The Two Bowls chapter offers options for those at home alone, needing a nutritious meal that won't leave a pile of dishes in its wake while ravenous families can flip to the One Pot chapter for all-in style meals that are sure to be devoured. Should you have a little extra time on your hands to prepare, splash out with meals like the Moroccan Chicken Pies, however, even the chicken filling can be made ahead of time so the restrictions of a tight schedule won't stop one from delving into a delicious dinner. Not forgetting sweet toothed chefs, Michele has also dedicated pages towards the end for decadent treats and weekend delights to divide among dessert enthusiasts; think cinnamon and cherry olive oil cake, used for Christmas festivities, or to simply take advantage of flourishing seasonal pickings.
Overflowing with ideas for every occasion, based on the companions you're with (or without) and the day of the week, everyone is sure to find meals worth holding onto. Share these recipes with your friends and family, or keep them as your secret kitchen surprises.
By Julie Johnson.
Recipes and images from A Simple Table by Michele Cranston published by Murdoch Books.