There's a new executive chef in town at Craig's Royal Hotel and he heralds from the ever popular European Group (The European, City Wine Shop, Melbourne Supper Club and Siglo); Ian Curley has signed on as a consultant chef alongside head chef Shannon Easton in the hopes to put the Ballarat icon on the wide culinary map.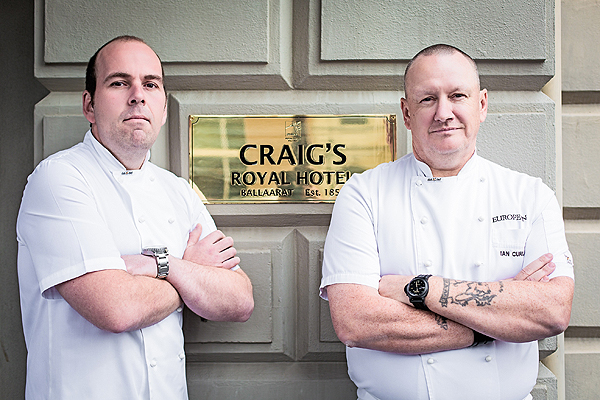 Shannon Easton and Ian Curley out the front of Craig's Royal Hotel.
As owner and chef of Kirk's Wine Bar, Curley will direct a new menu at Craig's which will focus on a range of Continental inspired dishes, boasting locally-sourced, seasonal produce where possible. If you've recently visited Craig's you should have seen this in action with dishes such as pork belly, scallop, kohlrabi remoulade, sea grape, radish, ginger and lime as well as braised great ocean duck and shiitake pie and fricassee of mushrooms with orange. All-in-all, Craig's is looking to be one of the best restaurant and hotels in Victoria and Curley is the one to get them there.
The new menus are a mix of tastes for the casual diner and for those seeking an intimate and romantic dinner without the innate pressure of a fine dining restaurant, at Craig's you will find generous and unpretentious menu items that are lively and interesting without following the flash-in-the-pan trends common to inner-city Melbourne.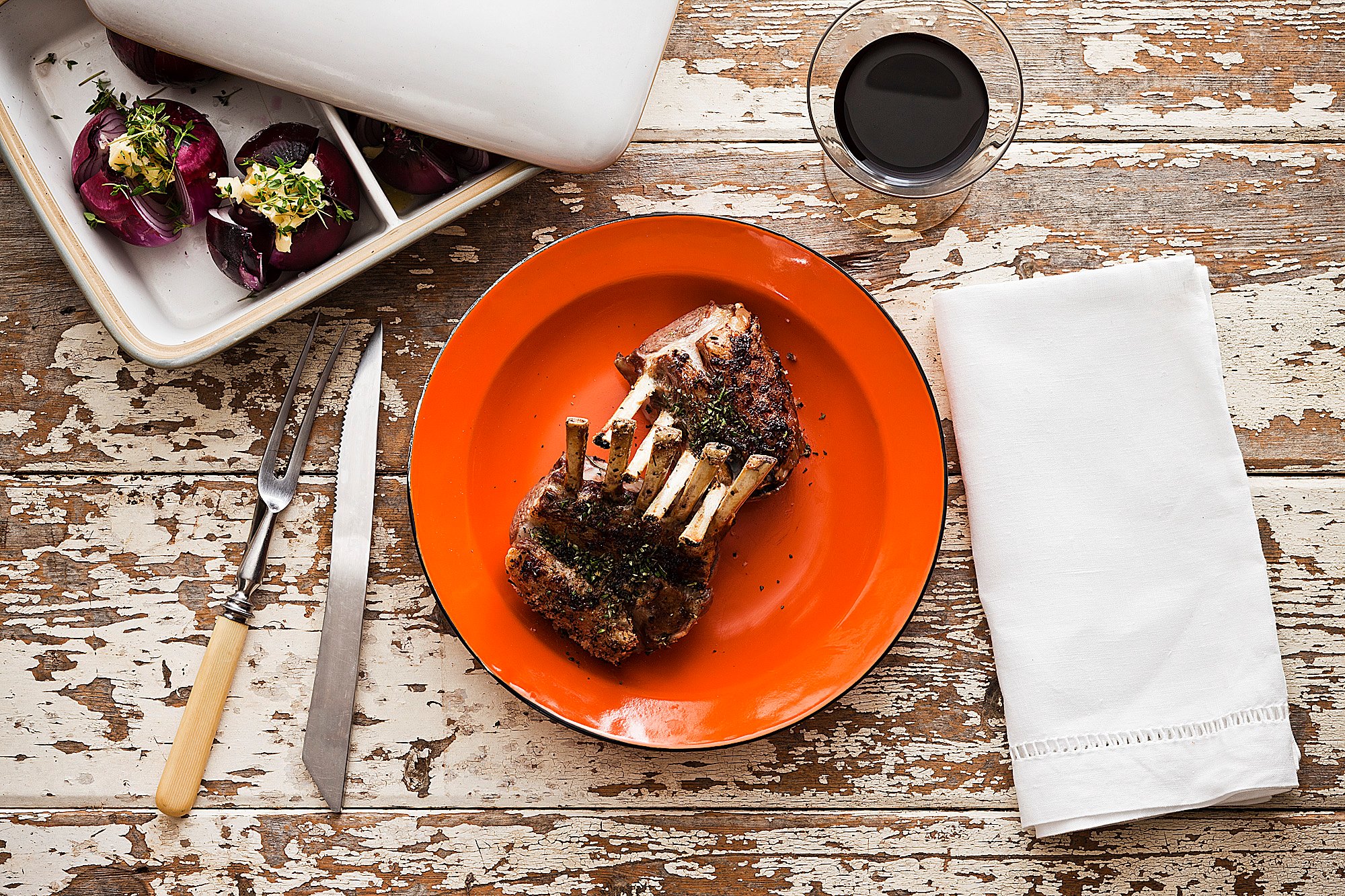 Plains Paddock Lamb.
AGFG was able to ask Curley a few questions about life, Craig's Royal Hotel and head chef Shannon Easton.
AGFG: How did you first become interested in the world of food?
Curley: I left school and if I wanted to travel the world and essentially get out of my town and meet girls and it was a good way to get to see the world (be a chef).
AGFG: What has been the most rewarding experience of your career so far?
Curley: I think the day-to-day running of 9 kitchens and having my own restaurants and successful consulting business makes me very happy. Ongoing, I am proud of what we serve and how we serve it and also I really enjoy working with various charities and giving them a voice in the corporate world.
AGFG: Explain to us the learning curve from being the head chef in the kitchen to being the executive chef of multiple venues?
Curley: Being head chef is all about the food, being executive chef is about everything else and the food, so from hiring and firing to the direction of the restaurant. I am someone who is at the front end of what's to be done both today and in the future, so you have to be prepared to be and do everything for the business and industry because you're the face of it.
AGFG: What first interested you in consulting with Craig's Royal Hotel?
Curley: John and Mary Finning have been great customers of The European over the years and they understand what I do and how I direct the food and the way we do things at my venues so naturally we started talking. I also really love Craig's Royal Hotel, the restaurant, the cafe and the rooms are all great spaces and I am lucky to be able to work there.
AGFG: As a mentor to Shannon Easton, what do you hope he gains from the experience?
Curley: I would hope that Shannon can use me as a mentor on all things to improve the food and service at Craig's and he can also use the vast resources of the European Group, which includes all of the connections I have in Melbourne and at my restaurants.
AGFG: Where do you see Craig's Royal Hotel in the future from your consultancy?
Curley: I would hope that Craig's grows to its full potential as one of the better restaurants and hotels in Victoria as it truly needs to be right up there.