By Leigh O'Connor.
Seas the day…National Oyster Day that is! Come Thursday, August 5 seafood lovers all around the country come out of their shell to slurp these little delicacies.
Whether you like them au naturel, mornay or Kilpatrick, oysters have long been a favourite as a starter to a memorable meal.
Did you know oysters can change their gender? Starting as males, they usually end up as females during their lifespan – they can also filter about 5 litres of water per hour.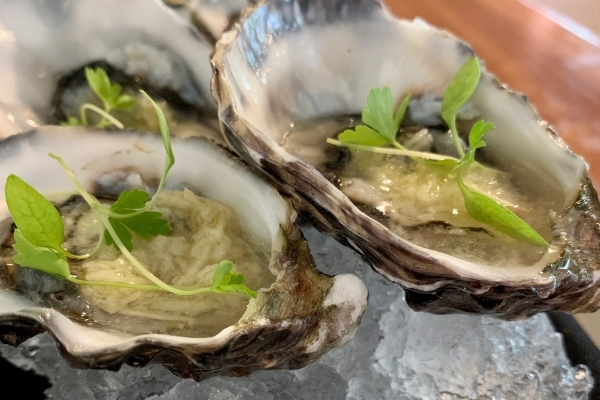 "I love all seafood, but oysters are special. I've always joked that oysters and figs are two ingredients that prove God exists," Matt says.
"Their purity and ability to bring so much joy to the senses without adding anything to them surely could only have been created by divine forces! I like my oysters very cold with nothing on them, but that would make this a pretty boring recipe."
Make sure to make plenty of the relish as it also pairs well with any seafood, particularly salmon or prawns.
For those who can head out for a meal, swap your change for oysters at
Radio Luna Portsea
on Point Nepean Road in Portsea. This laid-back eatery on the Mornington Peninsula is offering $1 oysters to everyone who dines in on Thursday; what you decide to pair them with drinks-wise is up to you – perhaps a chilled glass of Chardonnay, or cheeky cocktail will do the trick.
Feast on Australia's finest oysters at
Wharf Restaurant
on Sanctuary Road in Cable Beach on Thursday and only pay half price for a minimum order of six. Serving succulent seafood the way it should be – fresh, local and simple – this restaurant lures in local foodies and visitors alike for casual alfresco dining on the balmy patio, where ocean views over Roebuck Bay await.
For more places to slurp an oyster on Thursday, click
here
.