Where to go as the colder weather sets in.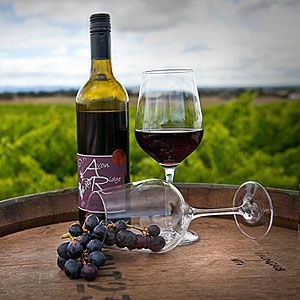 March. April. May. Some of the most colourful months before the dreary wet, cold and windy weather sets in for most of Australia, except those up north who still get to enjoy the sun, the surf and the heat well until winter.
Autumn brings with it a few festivals and celebrations that can't be missed. Sydney Mardi Gras, Adelaide Festival, St Patrick's Day, Easter, Captain Cook 1770 Festival in Queensland and the Whaleshark Festival in Western Australia.
There's also racing carnivals and the magical Autumn foliage to behold. Unfortunately, for those in Australia's north, they won't get to see the masses of leaves change colour, but if you're in Canberra, Sydney, Melbourne, Tasmania and Adelaide you should be able to see the dramatic seasonal change (if not feel it).
Cold weather, sometimes dreary but beautiful foliage and scenery calls to one image: wineries in Autumn. What a beautiful sight. So here are a few wineries you should visit if you're in the area.
Winning the Reader's Choice award for 2014, Queenslander's can enjoy the view of Sirromet Winery and Restaurant Lurleen's, situated in the picturesque Mount Cotton just a short drive from Brisbane and the Gold Coast. You will be offered spectacular views across Moreton Bay as well as the multimillion dollar winery and restaurant. Perfect for tours and tastings.
Avon Ridge Vineyard, Victoria's very own slice of heaven is located in the historic heat of Maffra, East Gippsland. Run by the Gray family the winery producers award-wining handcrafted boutique wines. Sample or purchase varieties like their fruity, herbaceous Sauvignon Blanc or rich, silky Pinot Noir, enjoy a glass outside looking over the winery at sunset.
Since 1866 Audrey Wilkinson Vineyard has been known as one of the earliest settlers who struggled, persisted and pioneered the land to produce a tradition of wine craftsmanship that has run through the family for generations. Nestled at the foothills of the Brokenback Ranges in the Hunter, enjoy a sip or two at the cellar door.
Head over to our wineries section to find your perfect spot this Autumn.