Australia's convict past
There's just something a little bit thrilling about visiting a defunct prison – the dimly lit corridors, cramped cement cells and history of the convicts who called it home is, if nothing else, a warning to visitors to stay on the straight and narrow. Australia is home to some of the most historic and horrifying gaols, from Port Arthur to Adelaide. Hand in hand with these gaol tours are ghost tours, where you might just be greeted by the spirit of a long suffering criminal. Each state offers an array of eerie gaol ghost tours, the most popular of which fall in Victoria and South Australia. If you dare, many old Australian gaols offer night time tours to assist with having your pants scared off.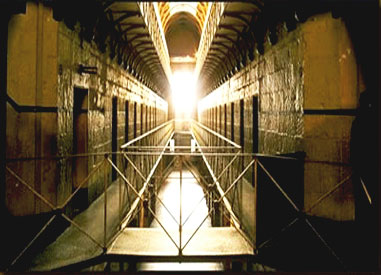 Where can I go on a gaol tour?
Old Melbourne Gaol is one of Melbourne's most popular attractions, and was the temporary home of the infamous Australian bushranger, Ned Kelly. This 19th century prison offers a chance to learn about prison life in the 1800's, view the convict death masks and even experience the gaol after dark. Additionally, Tasmania's Port Arthur was home to some of the most notorious prisoners until its closing in 1877. The Separate Prison was also built on Port Arthur in 1850, exchanging physical punishment in favour of mental torture, where prisoners could spend up to 12 months in solitary confinement. Whichever one you choose, these Australian torture houses make an essential traveller's trip, full of history and horror.