Long considered Australia's Godfather of Thai Food, David Thompson has changed the perception of Asian cuisine on a global scale.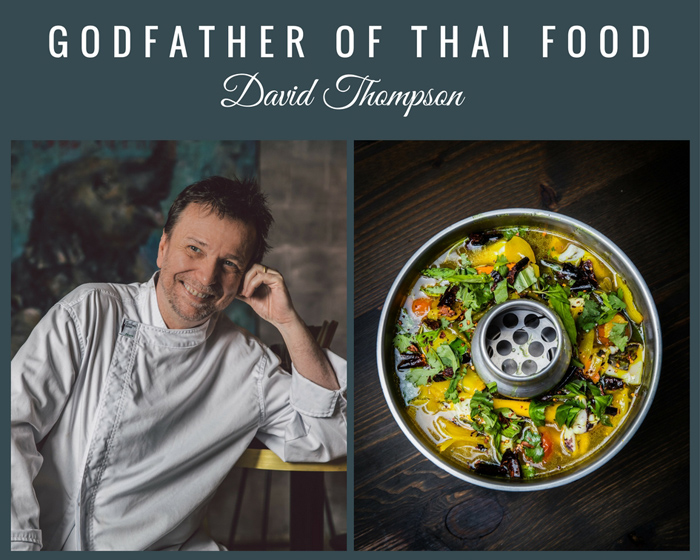 Traversing the world bringing a taste of Thai to cities from London to Bangkok, Sydney, Perth and this year, Melbourne, David has numerous awards and accolades to his credit, including a Michelin Star for his London Nahm restaurant and being named Asia's best for Nahm in Thailand.
His love affair with the salty and sour flavours of Thai food was born in the 1980s, when he first holidayed in the country.
"I was completely seduced by the food, the people, the culture and the cuisine," he explains.
Now more than 35 years later, this seduction is still evident in his three Australian Long Chim restaurants, where diners embark on a flavoursome journey through some of the most iconic Thai dishes.
At his latest Long Chim venture, located in Melbourne's Crown Casino on the banks of the Yarra River, expect favourites like roast duck with pickled ginger tanongsak's excellent sauce, steamed red curry of barramundi with kaffir lime leaf and Thai basil, and hot and sour soup of seafood with turmeric (dtom yam tarlae kamin).
It is this authentic soup recipe with traditional Thai flavours David shares with us, combining fish, mussels and prawns in a perfectly balanced stock that can become addictive once tasted for the first time.
Seasoning is the key to success with Thai food, tasting at each step and adjusting accordingly, to achieve an equally salty, sour and spicy combination that is a trademark of Asian cuisine.
Meaning to come and taste, the success of Long Chim in Australia has made David a household name, but he doesn't dwell on the accolades and praise heaped on his endeavours, in fact he prefers to go into denial and is happiest when home in Bangkok where his flagship restaurant awaits.
And for those of us wanting to recreate Thai dishes at home, David's advice is good fish sauce, good rice, good chillies and good ingredients – or "just come into Long Chim," and let the restaurant take care of everything!
Find more details here for Long Chim Sydney and Long Chim Perth.
Images supplied, photo of David Thompson taken by Nikki To.