By David Ellis from vintnews.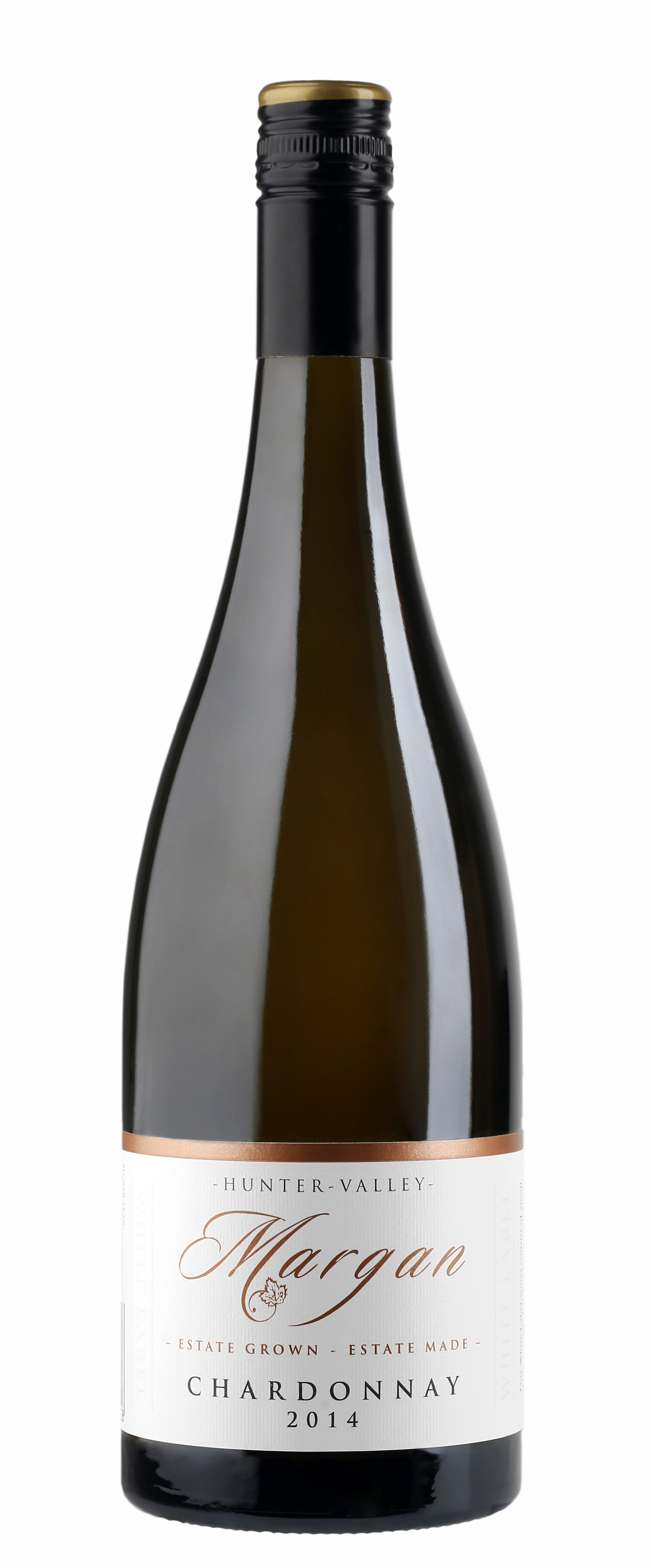 Andrew Margan used fruit off exceptional low-yielding vines on his Saxonvale Vineyard in the Broke Fordwich region of the Hunter Valley for a 2014 White Label Chardonnay that Chardonnay buffs – and despite what many will tell you, there are still plenty of us around – will find a true delight.
Because as well as coming off vines some forty years old, the fruit also thrived under these vines' shaded canopies, giving Andrew marvellously fine-flavoured grapes for this lovely drop… one that makes for rewarding buying and enjoyment now, while showing it also has potential for aging if you've the patience to wait.
Bright and sprightly with fresh honey and vanilla, together with some citrus overtones on the palate, and with a beautiful creaminess and nutty finish, at $40 this is a wine that Andrew likes to put in the Modern Australian Chardonnay category.
While he says Chardonnay may have found a home in this country with a natural affinity to sharing with a range of local foods, his suggestion is to match this one with rich, French-styled dishes… we'd suggest maybe Chicken Cordon Bleu – chicken rolled with ham and Swiss cheese and served with lashings of a creamy wine sauce.
One to note: it was a time just a few years ago when Semillon Sauvignon Blanc was looked upon in Australia as a "summer wine," one to be enjoyed only during the warmer months of the year with seafood.
No longer. Today it's as popular in the cooler months as the warmer ones, a perfect match with fish and chips, freshly shucked oysters or fresh peeled prawns whatever the outside temperature; even more-so when you can get wonderful examples like Apple Tree Flat's 2015 Semillon Sauvignon Blanc for a bargain $13.
Made from 58% Semillon from Mudgee and 42% Sauvignon Blanc from Orange (both in the NSW Central Ranges,) this one has marvellous light tropical flavours and a crisp long-lasting finish. Perfect with that seafood or other lighter-style dishes.